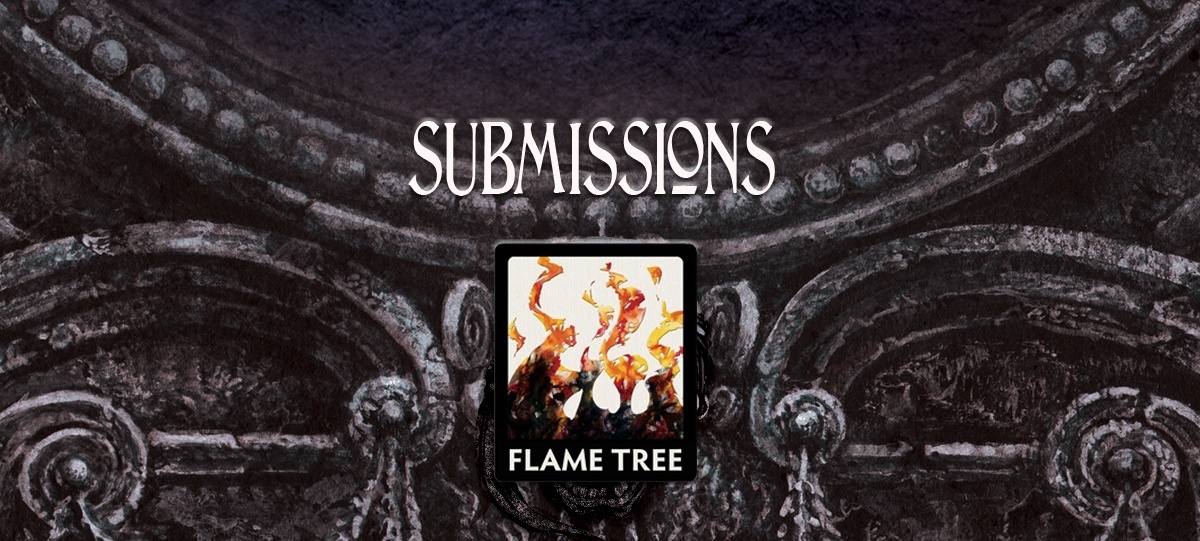 We're pleased to announce the line-up for the latest short story anthologies in our Gothic Fantasy series: Haunted House, and Cosy Crime. With over 800 submissions received in response to our call for stories, last month was a busy one! We're delighted with the final selection and, whether it's the thrill of a spooky story or the comfort of a classic whodunit, this is a list of stories to settle down with as the nights begin to draw in. Haunted House, with its ghastly ghouls, drifting souls and charming poltergeists, pairs with the armchair detectives and gentle puzzles of Cosy Crime for a January 2019 release, with the following exciting mix of contemporary and classic authors:
Haunted House
Sanctuary by Rebecca Buchanan

At Lorn Hall by Ramsey Campbell
The Patient in Room 96 by H.B. Diaz
A Handful of Dust by Tom English
The House at the Top of the Hill by John Everson
Haunting Christmas by Marina Favila
House Hunting by Shannon Fay
The Bones of Home by Adele Gardner
The Woman out of the Attic by Gwendolyn Kiste
Drydown, 1973 by Bill Kte'pi
Nina by John M. McIlveen
creak! by Kurt Newton
Sparrow by M. Regan
Gretel by Zandra Renwick
The Great Indoors by Zach Shephard
14 Oak Street by Morgan Sylvia
Pictures at Eleven by Mikal Trimm
These contemporary authors will appear alongside the following classic and essential writers: E.F. Benson, Ambrose Bierce, Mary Elizabeth Braddon, Rhoda Broughton, Edward Bulwer-Lytton, Bernard Capes, Ralph Adams Cram, B.M. Croker, Joseph Sheridan le Fanu, Mary E. Wilkins Freeman, Elizabeth Gaskell, Charlotte Perkins Gilman, O. Henry, William Hope Hodgson, W.W. Jacobs, M.R. James, Rudyard Kipling, H.P. Lovecraft, Guy de Maupassant, Edith Nesbit, Vincent O'Sullivan, Margaret Oliphant, Edgar Allan Poe, Sir Arthur Quiller-Couch, Charlotte Riddell, Mark Twain, Hugh Walpole, Edith Wharton.
Cosy Crime
Honey of a Jam by Stephanie Bedwell-Grime
Longfellow's Private Detection Service by Joshua Boyce
Peppermint Tea by Sarah Holly Bryant
Eykiltimac Stump Acres by Jeffrey B. Burton
Death in Lively by C.B. Channell
The Body in Beaver Woods by Gregory Von Dare
The Glorious Pudge by Amanda C. Davis
Twenty Column Inches by Michael Martin Garrett
Sir Robert's Gargoyle by Philip Brian Hall
Open House by E.E. King
The Whittaker-Chambers Method; Or, Mulligan's Last Mystery by Tom Mead
Scoop! by Trixie Nisbet
The I's Have It by Annette Siketa
Murder on the Lunar Commute by B. David Spicer
Just the Fax by Nancy Sweetland
Raven Nevermore by Louise Taylor
A Mouthful of Murder by Elise Warner
These contemporary authors will appear alongside the following classic and essential writers: Arnold Bennett, Ernest Bramah, Anton Chekhov, Arthur Conan Doyle, Andrew Forrester, R. Austin Freeman, Anna Katherine Green, Maurice Leblanc, Arthur Morrison, Baroness Orczy, Catherine Louisa Pirkis, Edgar Wallace, Israel Zangwill, G.K. Chesterton.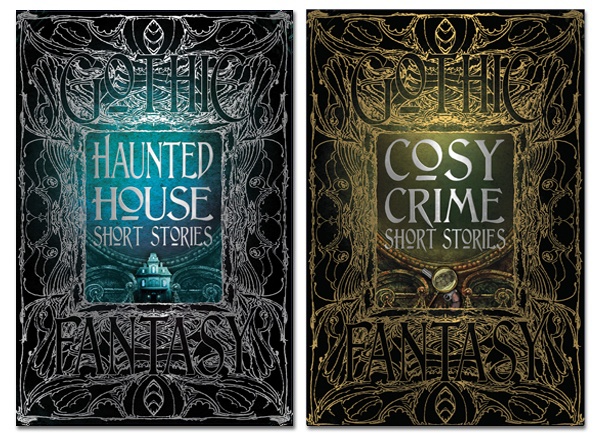 Again, congratulations to all the successful submissions and look out for more upcoming calls for submissions!
Links
Watch out for the submissions call later this month to our next 2 anthologies, American Gothic and Urban Crime, here.
Browse the full Gothic Fantasy series here.