The Best of Our Past, the Worst of Our Future collects Christi Nogle's finest psychological and supernatural horror stories. Their rural and small-town characters confront difficult pasts and look toward promising but often terrifying futures. The pieces range in genre from psychological horror through science fiction and ghost stories, but they all share fundamental qualities: feminist themes, an emphasis on voice, a focus on characters' psychologies and a sense of the gothic in contemporary life. Stories here may recall Charlotte Perkins Gilman's "The Yellow Wallpaper," Shirley Jackson's "The Renegade," or Kelly Link's "Stone Animals."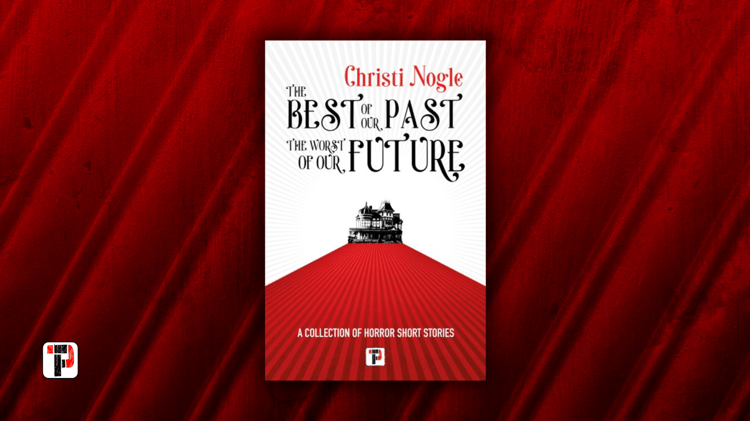 What is the book about?
The Best of Our Past, the Worst of Our Future is a collection of psychological and supernatural horror stories exploring loss and trauma, hope and resilience. The rural and small-town characters confront difficult pasts and look toward promising but often terrifying futures.
What are the underlying themes?
Most if not all of the stories in The Best of Our Past, the Worst of Our Future have a contemporary gothic feeling. Their characters live in the present day—they have cell phones, for example—but they are preoccupied with the themes of older gothic literature. The pull and push of the past, themes of isolation and decay, the primacy of houses, generational trauma, and denial.
Did you base your characters on anyone you knew?
Not consciously. Sometimes characters will have a feature or two from someone I know but then have other features that are invented. Cassie in "In the Country," for example, looks like a girl I knew once, but her personality is entirely different.
I do sometimes start with a memory—either a structure or a premise that made an impression--as the basis for a story. The furnishings in "The Gestures Remain" were inspired by a strange little school I attended in second grade that had a loft and a clawfoot bathtub full of floor pillows. The feeling of excitement about having a friend come to be my sister for a summer inspired the title story, "The Best of Our Past, the Worst of Our Future.
Who influenced you most in the writing of the book?
The book is dedicated to my partner Jim Clinton, who has always supported my work by giving me the time to pursue it, talking over story ideas with me, and being confident and enthusiastic about any successes I've had. My late mother, Pat Hobbs, was also great influence on all of my writing. She always encouraged my artistic and literary pursuits and was a good storyteller, constantly talking to me so that the world went strangely silent after she died.
My many critique partners and friends from various writing groups have been wonderful influences as well. Knowing that I owe them a story, a chapter, or a critique helps keep me focused!
Is there any advice you can give someone starting to write?
So much advice! I recently taught a workshop for horror writers and devoted a page on my website to "Getting Started" advice for those new to writing, horror writing, and/or the submission process.
There is a lot to read there, so I'll give the one piece of advice that might be most comprehensive: be open to influence, but don't forget to be yourself too. Seek out advice, read in and outside of your area, read craft books, take classes if you like. Be willing to try out different processes and genres but know it's okay to set aside anything and everything you have been told if you have a desire to do something new, or if you see a better way.
Where did you write the book?
I do most of my writing at home, in my living room and occasionally in my home office.
A few of the stories were written on writing retreats with my friends in the Sawtooth Alliance of Women Writers. The most noteworthy of these is "In the Country": I had not written a story in years, but when some of their other members canceled, Molly Ficek and Elizabeth Barnes invited me on the retreat (in a lovely cabin in the Sawtooth mountains). I'd always loved reading horror stories, and on the retreat, I told them I had always thought about writing one. They encouraged me to try, and I was surprised and delighted to finish the piece over a long weekend. Elizabeth read it aloud and said I had to submit it. I didn't do so until the next year when she reminded me again. I'll always be grateful to her for encouraging and reminding me.
Did you write in silence, or to any particular music?
I enjoy silence—or the silence of a house, anyway, with the fridge and furnace and dogs making noises. I also like white noise, birdsong, or wordless electronic music. Sometimes I will put on headphones with nothing playing to dampen the sound of the television or, these days, to muffle the road work going on outside my house. These are the sorts of quiet sounds that help when I'm having a hard time focusing, but when I'm really in the flow, I can tune out whatever else is going on and will sometimes play entire albums or even movies while I'm working without registering what is playing
Did you find it hard to write? Or harder to edit your own work?
It's very easy to start new projects. Outlining, doing character sketches, and writing out the first few pages are always the easiest parts. I honed my revision and editing skills over the years as a college teacher as I helped students learn to refine their work, so that part feels fairly easy as well.
Finishing pieces—writing out the middle and the end of a story, for example—is the most difficult for me, but it's ultimately the most satisfying part of the process.
What was it like to be edited by someone else?
Working with editors on these short stories has been a lovely process. I tend to do a lot of self-editing before I submit work, so very often I'll receive just a few notes. Occasionally an editor has more to say, and while it's always daunting to see a page full of strikethroughs and comments, I've found that as long as I work through them patiently and give the piece another pass or two after implementing them, the work will be much better off for them. I enjoy it when an editor takes the time to fine-tune something I've written. I am also self-assured and stubborn enough to write "stet," or insist certain items stay as written, in the rare case when I feel strongly about the wording. So far, editors have respected those decisions.
What are you writing now?
I try to write a short story each month, and often it's two or more. I have a large collection of notes, half-formed ideas, and partial stories I try to give their due, but more often, like a bird drawn to shiny objects, I start new stories instead.
I am also working on a novel, All My Really Good Friends. Like my first novel, Beulah, this one has transformed in the process of drafting so that it's very different from how it was when I first set out to write it. I don't want to say too much about this book, but I'll share the "five words about my WIP" already shared on Twitter:
Cult

Telepathy

Friend-drama

Farmhouse

Psychedelia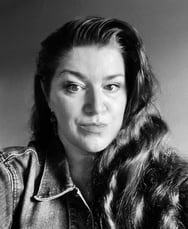 Christi Nogle writes psychological and supernatural horror, dark science fiction, and weird fiction. She is the author of the collection The Best of Our Past, the Worst of Our Future and the novel Beulah. Her short stories have appeared in over fifty publications including PseudoPod, Vastarien, Escape Pod, Three-Lobed Burning Eye, and Dark Matter Magazine along with anthologies such as C.M Muller's Nightscript series, Humans Are the Problem from Weird Little Worlds, Mixtape: 1986 from The Dread Machine, and Flame Tree's American Gothic and Chilling Crime.
Christi loves learning and has studied visual arts as well as writing and literature. After twenty years teaching academic writing and occasional literature classes at a university, Christi moved on to spend more time focusing on her own fiction and supporting other writers in the horror and speculative writing communities. She enjoys sharing stories and critiques in various writing groups, mentoring and volunteering for writers' organizations, teaching creative writing workshops, and learning more about editing and promotion. She is also an Associate Editor at the popular horror podcast PseudoPod.
She continues to write short fiction and is working on a new novel, All My Really Good Friends. She also hopes to someday return to painting, which was an obsession for many years.
Christi is an active member of the Horror Writers Association, Science Fiction & Fantasy Writers of America, and Codex Writers' Group. She lives in Boise, Idaho with her partner Jim and their gorgeous dogs. Follow her at christinogle.com or on Twitter @christinogle
The book is available to buy now here.