With the final book in The Goblets Immortal series coming out on the 15th of November, we thought we'd give you a quick recap of the previous two books in the series to get you prepared. Death's Key is going to be the epic conclusion of this magical trilogy, so make sure you get a copy. If you haven't yet read The Goblets Immortal or Holes in the Veil, it's not too late to snag a copy of both and end this blog post here.
*SPOILER WARNING*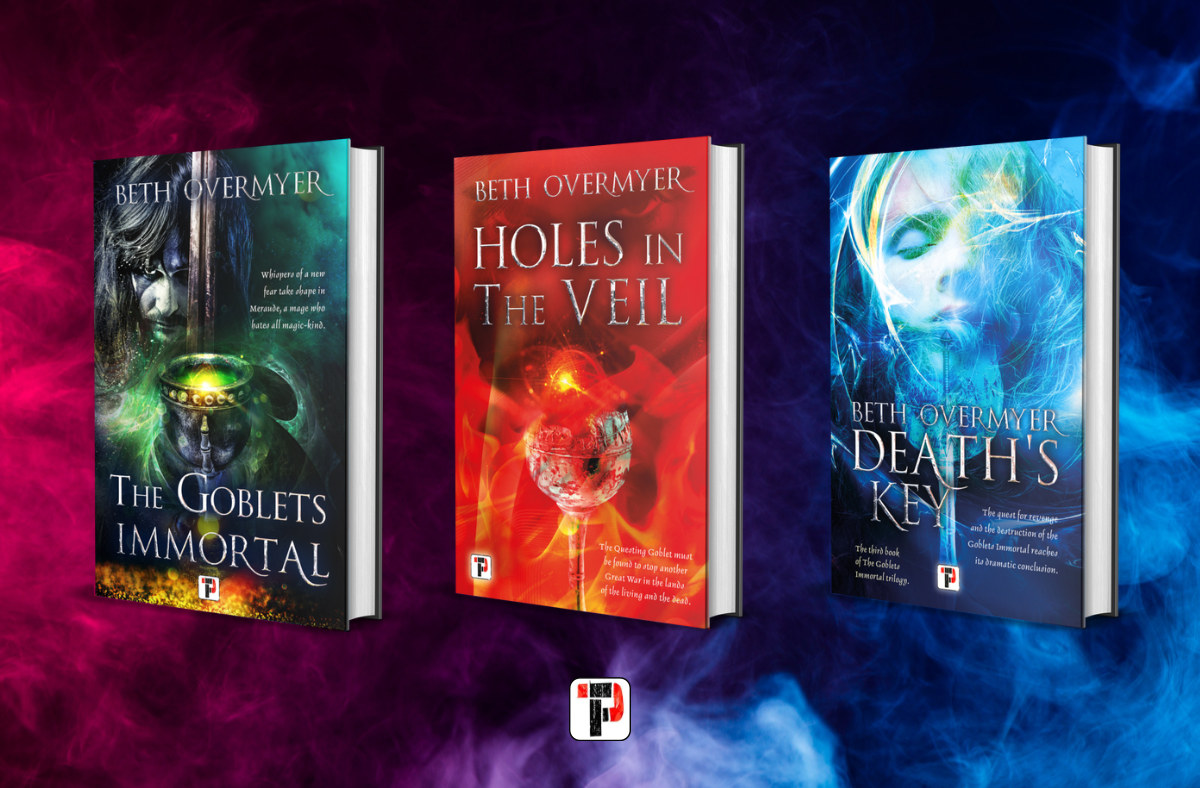 Book 1: The Goblets Immortal –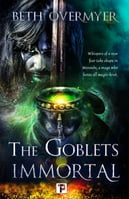 Aidan is on the run from the law, wanted for murders he didn't commit. He also made his family vanish years ago and is willing to do anything to bring them back, even if it means working for Meraude, a mage who wants to destroy all magic-kind. On the way to retrieve one of the legendary Goblets Immortal for her, he rescues Slaíne, a fellow magic-wielder, who has been cursed and enslaved by a group of elves. But his past soon catches up with him, and they both are taken prisoner by the man who not only accused Aidan of murdering his family but now wants Aidan for his magical abilities. After avenging himself on his captor, Aidan learns that the man has been working with the mage, and that his own family did not vanish but were murdered years ago…by Meraude herself.

Get your copy here.
Book 2: Holes in the Veil –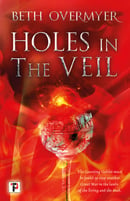 Now Aidan has a map to the Questing Goblet, a magical vessel that imbues whoever drinks from it with luck beyond measure. If he can find it, he will succeed in avenging his parents and brother. Unbeknownst to him, the wicked mage Meraude has heirs, and they are seeking him…not to harm or hinder but to help him. Jinn, Meraude's daughter, can see into the future, but what she doesn't see coming is Hex. When she tangles with the wizard, she and her brother are taken captive. Aidan and his love, Slaíne, find the cave where the Questing Goblet is meant to be hidden. But they find no goblet there, just an ancient wizard, Cedric, bent on killing them. In an attempt to save them both, Aidan uses his magic, accidentally freeing Slaíne from her curse and binding himself to her. When they escape the cave, she is unconscious and they both are spirited away by Hex to the House of Curses.
Get your copy here.
Book 3: Death's Key, out on November 15th -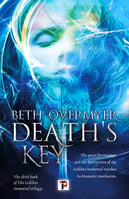 Years after the Circle disbanded, Meraude builds an army to rid the land of mortals, wizards, and anyone she cannot control. The Goblets Immortal and the throne of Inohaim Tower soon will be hers! But there is a thorn in her side and a flaw in her plan.
Aidan, a Summoner Meraude had once recruited, has turned against her. He and Slaíne need to ally with Meraude's twins to stop the so-called mage queen. The Goblets must be brought to Inohaim Tower to be destroyed…if the four Blest can escape the wizard Hex and his House of Curses, that is.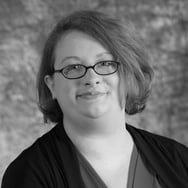 Beth Overmyer
has authored several books—
In a Pickle
, a middle grade novella, and
Circus in a Shot Glass
, a women's fiction novel, being among them. She's in love with the fantasy genre, mysteries—especially when there's tea and/or a quirky sleuth involved—, and wouldn't say no to reading and writing in every genre but hardcore horror and erotica. Influencers to her writing include J.R.R. Tolkien and Brandon Sanderson, though Douglas Adams may be lurking in there somewhere.
Love of writing and reading has led to her leading a creative writing group at her local public library, where she once was a pupil. But she doesn't see herself as a teacher: she's more of a facilitator and encourager when needed. Every other week during the school year, they meet and perform various writing exercises, which each individual's encouraged to then share.
When she's not writing, reading, editing, drinking tea, or facilitating creative writing meetings, Beth enjoys hanging out with her writing pals for fellowship, brainstorming, and great company. You can visit Beth's website
here
.