Welcome back to Part 3 of our author-focused After Sundown blog! Following the announcement of the contents list for our new horror anthology, After Sundown, edited by Mark Morris, we are going to talk a little bit about the talented authors featured in this new book!
---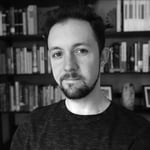 Jonathan Robbins Leon describes himself as a queer author of contemporary and speculative fiction. He wrote the screenplay for Signal Lost, which recently debuted at the Central Florida Film Festival, and his work has appeared on A Story Most Queer and Tales to Terrify. He lives in a dusty, historic house with his husband and son only blocks away from the library he haunts in Kissimmee, Florida.
---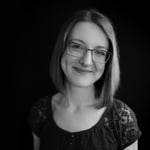 Laura Purcell is a former bookseller, who lives in Colchester with her husband and pet guinea pigs. Her Gothic novel The Silent Companions was a Radio 2 Book Club pick, appeared on the Zoe Ball ITV Book Club and won the WHSmith Thumping Good Read Award. Her most recent novels are The Corset and Bone China.
---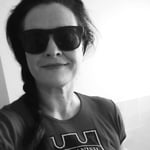 Angela Slatter is the author of the Verity Fassbinder supernatural crime series (Vigil, Corpselight, Restoration) and nine short story collections, including The Bitterwood Bible and Other Recountings and Winter Children and Other Chilling Tales. Her gothic fantasy novels, All These Murmuring Bones and Morwood, will be out from Titan in 2021 and 2022 respectively. She's won a World Fantasy, a British Fantasy, an Australian Shadows and six Aurealis Awards; her debut novel was nominated for the Dublin Literary Award. Her work has been translated into French, Chinese, Spanish, Japanese, Italian, Bulgarian and Russian. You can find her at www.angelaslatter.com, @AngelaSlatter on Twitter, and as angelalslatter on Instagram for photos of food and dogs that belong to someone else (the dogs, not the food).

---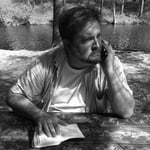 John Langan is the author of two novels and three collections of stories. For his work, he has received the Bram Stoker and This Is Horror awards. His new book Children of the Fang and Other Genealogies is his fourth collection. He lives in New York's Mid-Hudson Valley with his wife and younger son.
---
Make sure to come back next week for Part 3!
Links: