Today we are taking the opportunity to look ahead to our upcoming releases. It's a busy two month's with seven releases from Flame Tree Press. We have new sci-fi stories, new thriller titles and lots of great new horror! We also have a few new to Flame Tree titles that we can't wait to bring to new audiences! We've got some absolutely brilliant books coming up and we can't wait to share them with you!

May
The Gemini Experiment - Brian Pinkerton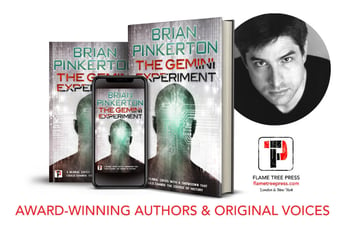 In a secret lab, a team of doctors and scientists funded by a mysterious billionaire create the first human replica entirely from technology. The robot is prepared to host the digitized consciousness of Tom Nolan, a family man suffering from a terminal illness. But when Tom's replica escapes before the transfer can take place, he is faced with the horrors of an alter ego bent on death and destruction. When the experiment draws the attraction of spies, Tom is caught up in an international crisis with a showdown that could change the course of the world.
"as soon as I started, I was instantly hooked. I couldn't put it down!" - Yolanda Sfetsos
Check out The Gemini Experiment on our website!
---
Ghost Mine - Hunter Shea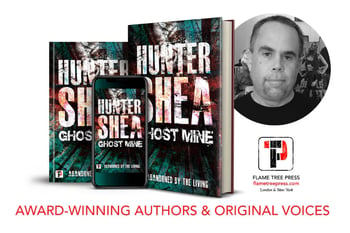 Deep in a Wyoming mine, hell awaits. Nat Blackburn is given an offer he can't refuse by President Teddy Roosevelt. Tales of gold in the abandoned mining town of Hecla abound. The only problem - those who go seeking their fortune never return. Along with his constant companion, Teta, a hired gun with a thirst for adventure, Nat travels to a barren land where even animals dare not tread. Black-eyed children, strange lights and ferocious wild men venture from the deep, dark ghost mine...as well as a sinister force hungry for fresh souls.
Check out Ghost Mine on our website!
---
Stoker's Wilde - Steven Hopstaken & Melissa Prusi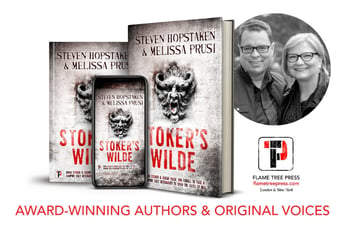 Years before either becomes a literary legend, Bram Stoker and Oscar Wilde must overcome their disdain for one another to battle the Black Bishop, a mysterious madman wielding supernatural forces to bend the British Empire to his will. With the help of a European vampire expert, a spirited actress and an American businessman, our heroes fight werewolves, vampires and the chains of Victorian morality. The fight will take them through dark forests in Ireland, the upper-class London theater world and Stonehenge, where Bram and Oscar must stop a vampire cult from opening the gates of Hell.
"Stoker's Wilde is immensely entertaining and engrossing...this novel was an utter delight." - The Haunted Reading Room
Check out Stoker's Wilde on our website!
---
House of Skin - Jonathan Janz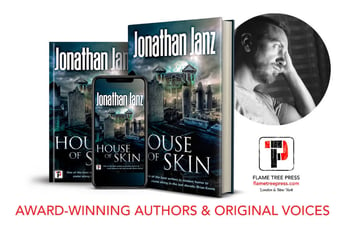 Myles Carver is dead. But his estate, Watermere, lives on, waiting for a new Carver to move in. Myles's wife, Annabel, is dead too, but she is also waiting, lying in her grave in the woods. For nearly half a century she was responsible for a nightmarish reign of terror, and she's not prepared to stop now. She is hungry to live again…and her unsuspecting nephew, Paul, will be the key.
Julia Merrow has a secret almost as dark as Watermere's. But when she and Paul fall in love they think their problems might be over. How can they know what Fate—and Annabel—have in store for them? Who could imagine that what was once a moldering corpse in a forest grave is growing stronger every day, eager to take her rightful place amongst the horrors of Watermere?
"One of the best writers in modern horror to come along in the last decade. Janz is one of my new favorites." -
Brian Keene
June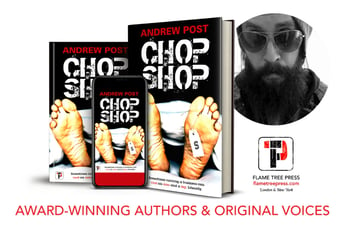 Amber Hawthorne and Jolene Morris, roommates and business partners at the Hawthorne Funeral Home, are drowning in debt. Because both young women have trouble keeping their partying habits in line, they start selling body parts on the black market to keep their business alive – and their new buyers seem friendly and trustworthy enough at first. That is until the dead gangster they've recently parted up turns out to have been full of disease. Now Amber and Jolene's buyers want something else to make up for lost profits, leaving the two undertakers to learn sometimes running your own business can cost you an arm and a leg. Literally.
---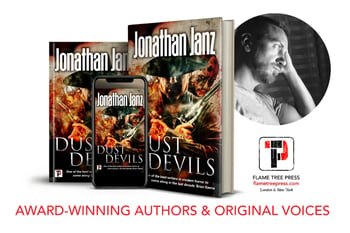 When traveling actors recruited his wife for a plum role, Cody Wilson had no idea they would murder her. Twelve-year-old Willet Black was just as devastated the night the fiends slaughtered everyone he loved. Now Cody and Willet are bent on revenge, but neither of them suspects what they're really up against.
For the actors are vampires. Their thirst for human blood is insatiable. Even if word of their atrocities were to spread, it would take an army to oppose them. But it is 1885 in the wilds of New Mexico, and there is no help for Cody and Willet. The two must battle the vampires—alone—or die trying.
"Entertaining is an understatement." - Horror Novel Reviews
---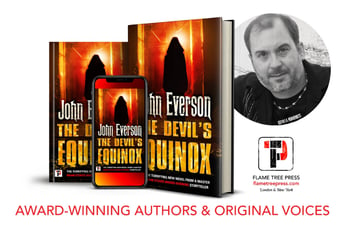 Austin secretly wishes his wife would drop dead. He even says so one boozy midnight at the bar to a sultry stranger with a mysterious tattoo. When his wife later introduces that stranger as Regina, their new neighbor, Austin hopes she will be a good influence on his wife. Instead, one night he comes home to find his wife dead. Soon he's entranced with Regina, who introduces him to a strange world of bloodletting, rituals and magic. A world that puts everything he loves in peril. Can Austin save his daughter, and himself, before the planets align for the Devil's Equinox?
"John Everson's newest novel is so powerful, so terrifying, so implacable in the evil it describes, that I could not stop reading." - The Haunted Reading Room
---
Check out all of the April Release blog posts!