In Part I of this Q&A, which can be found here, authors from the Detective Thrillers anthology shed light on the inspiration behind their stories in the book. Now, they tell us about their own favourites from the genre, as well as the methods they use to bring their fiction to the page. Alongside the contemporary authors, this new collection features works by classic authors such as John Buchan, Mignon G. Eberhart and Arthur Conan Doyle. From Father Brown and the inimitable Sherlock Holmes all the way to hardboiled PIs like Race Williams and Violet McDade, there's no end of fascinating leading figures to follow in these breathless tales of intrigue and adventure!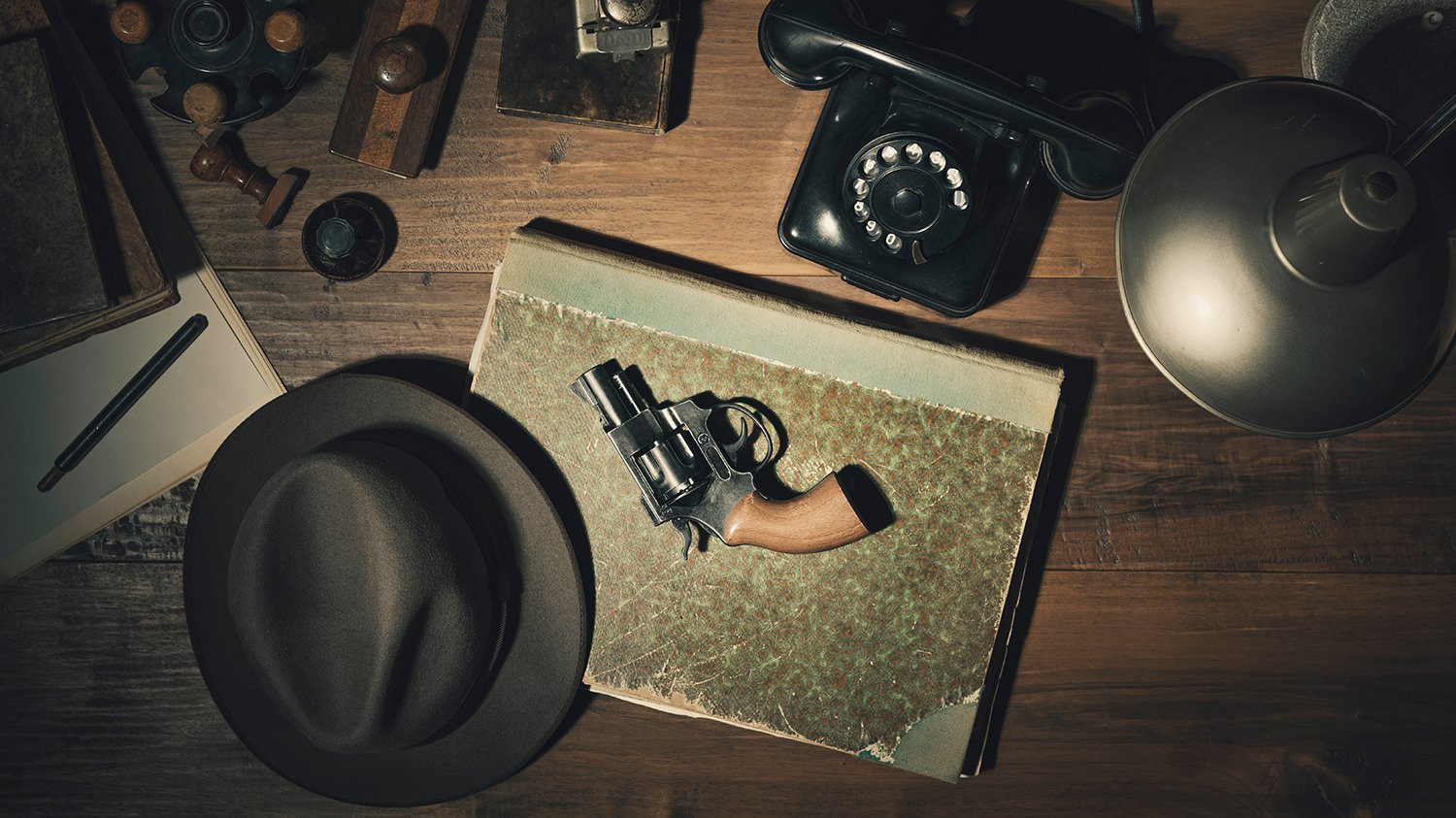 What are your favourite stories from this genre?
I adore detective stories with a Gothic twist; an early favourite was Edgar Allan Poe's 'The Murders in the Rue Morgue'. I'm a fan of Jo Nesbo, Karin Slaughter and Yrsa Sigurdardóttir and psychological thriller writers like Gillian Flynn and B.A. Paris. But my greatest and most abiding love for anything in the detective genre has to be Alan Parker's seminal 1987 movie Angel Heart. I love everything about it; the noir touches, the New Orleans setting, the flashes of troubling memories and the gradual disintegration of the protagonist. I've watched it so many times, lost in admiration of the story-beats and the seductive, Gothic atmosphere.
Tom Mead
Usually I get inspired by novels, short stories or weird little bits of trivia, but the inspiration for my story in this volume was decidedly cinematic. Chinatown and a few more obscure movies like Night Moves with Gene Hackman and Twilight with Paul Newman. But from a literary perspective, the titles I would most recommend are The Black Dahlia (James Ellroy), The Big Chill (Ross Macdonald) and Devil in a Blue Dress (Walter Mosley). Perhaps more tangentially linked, but I would also recommend the recent short fiction of Joyce Carol Oates, plus Stephen King in his 'noir' mode (Joyland and The Colorado Kid).
The Oscar Tremont tales are mystery fiction in which the focus is always on the puzzle and the reader is encouraged to pit wits against our hero. Along the way, there's plenty of adventure and atmosphere, but the mystery is always the key. Other stories from the genre that I love and that inspire my Oscar Tremont tales include the adventures of Sherlock Holmes and Arsène Lupin. He owes a lot to these two fictional predecessors, and shares many of their strengths, weaknesses, and quirks.
I'm a fan of gaslight detective stories where part of the draw is following the complicated problem solving, but the other part is enjoying the other-than-modern world. Of course, Sherlock Holmes and Miss Marple, but also the Continental settings of series such as Babylon Berlin and Vienna Blood.
I particularly enjoy Victorian detective thrillers, but I'm usually more interested in the sleuths than what they're sleuthing. And I'm usually less interested in who done it than how they did it. I enjoy, for instance, locked-room mysteries, or stories in which the detective investigates some strange occurrence. Why did that rooster crow at midnight? In many Holmes stories the great detective solves such mysteries. My favourites include 'The Speckled Band', 'The Musgrave Ritual' and The Hound of the Baskervilles.
Can you tell us a little about your writing process?
I collect ideas and free-writing in a journal I carry everywhere. I work full time and have loads of other obligations, but usually I get some time before work in the mornings or just before bed or between work and dinner if I'm not cooking. I'm more productive in twenty-minute blocks than two-hour ones, so this works for me. I'm always working on a half-dozen projects at once so I can move from one to another as I get stuck. I have a 'working' folder and a 'done' folder that I move stories to before sending them out. So I stop fussing with them. (I still fuss with them. Until they go into the 'Sold' folder inside 'Done'. Ok, even then, a little bit.)
My writing process depends on whether I'm writing a short story or a novel. For shorts, they generally come to me all in one sitting, then require some editing of course. I'm fortunate to be a part of Sisters in Crime with a great group of fellow writers who edit each other's stories.
When possible, I write every day, usually mid-morning; when not, then in the odd free block of a few hours when my mind is clear of other work. I write on a laptop, so it can be inside or outside, but ideally with music on in the background (I get some of my ideas from misheard lyrics) and a cat or dog snuggling up to make me hold the laptop at an awkward angle. When possible, I write the entire story at once, however long, or get back to it as soon as I can if I need a break. I'm a reluctant reviser, and I'd generally rather write a new story than fix an older one, so usually the first draft doesn't see much change, aside from tweaks here and there, or a revision of a particularly troublesome scene. There are exceptions, of course, when a story needs a thorough overhaul, but usually that's a sign of trouble.
Every story begins on a walk or during a faculty meeting or in some other setting that facilitates boredom. I then hurry to a notebook. The work is polished as it makes the transition from paper to word processor, and epochs exist in-between edits. My writing space contains a wood table, a coffee maker, books piled for reference. The world around me is a jungle of potted plants, furniture devoted to cats, and bookshelves.
I write most of my short stories in a single sitting. It helps maintain consistency of voice and pace, but also, I think, helps me to generate and place clues in a more subtle way. Since a reader likely reads the whole story in a single sitting, writing it that way is the best I can do to mimic their likely mindset. Of course, writing is a bit slower than reading. To do an entire story at once, I need a good chunk of time with no distractions and no interruptions.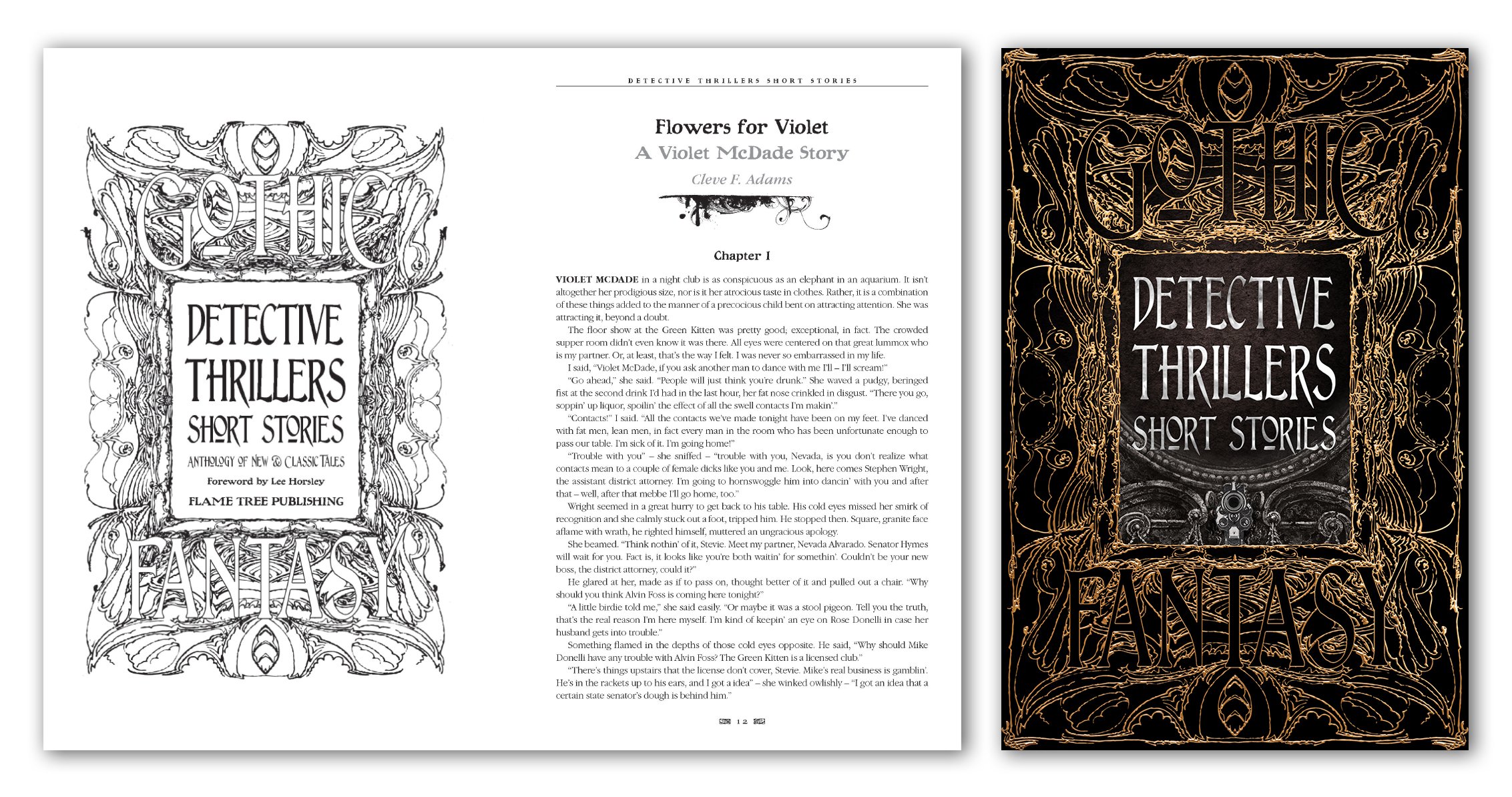 Detective Thrillers, featuring all these authors and more, is available through our website here!
Links
Did you miss Part 1 of the Q&A with these authors? Catch up with it here.
See the full list of authors included in A Dying Planet and Detective Thrillers here.
Browse the full collection of anthologies

here.
Images courtesy Shutterstock.com