We're delighted to present the author lists for the next two anthologies in our Gothic Fantasy series: Detective Thrillers, and A Dying Planet. Due for publication in February 2020, these latest books continue to pair contemporary takes on the themes with classic tales that have helped shape the genres as we know them today. Once again, we received a great response to our recent call for submissions, and we're excited to now share the results of a selection process that has been both tough and rewarding: congratulations to the below and many thanks to all who submitted!
Detective Thrillers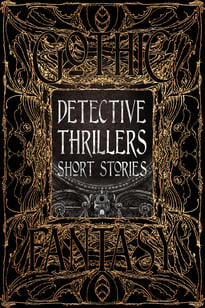 Parameters of Social Dispersion in Domestic Lawn Populations by B. Morris Allen
Patience by Donald J. Bingle
The Deadly Sin of Sherlock Holmes by Tom English
Gator Bait by T.Y. Euliano
Down We Go Together by Tracy Fahey
A Case of Purloined Lager by Tina L. Jens
Heatwave by Tom Mead
Countdown by Jonathan Shipley
The Disappearance of Jeremy Meredith by Cameron Trost
Volatile Memory by Marie Vibbert
Water Bees by Desmond White
These contemporary authors will appear alongside the following classic and essential writers: Cleve F. Adams, Guy Boothby, Ernest Bramah, John Buchan, G.K. Chesterton, Carroll John Daly, Richard Harding Davis, Norbert Davis, Ramon Decolta, Arthur Conan Doyle, Mignon G. Eberhart, R. Austin Freeman, Anna Katharine Green, Augusta Groner, William Le Queux, Murray Leinster, L.T. Meade and Robert Eustace, Arthur Morrison, Frederick Nebel, Harriet Prescott Spofford, Victor L. Whitechurch.
A Dying Planet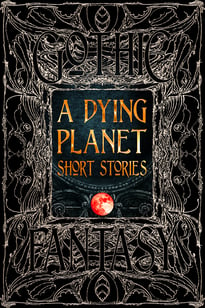 How to Reclaim Water by Barton Aikman
The Hollow Journal by V.K. Blackwell
Power Grid by Steve Carr
Rainclouds by Brandon Crilly
A Quiet, Lonely Planet by AnaMaria Curtis
The Arrow of Time by Kate Dollarhyde
Acrylics for a Wasteland by Megan Dorei
Milking Time by Stephanie Ellis
The Last Day on Earth by Gini Koch writing as Anita Ensal
The Sun Takers by Michael Kortes
The Rediscovery of Plants by E.E. King
Scream and I'll Come to You by Raymond Little
Mono no aware by Ken Liu
And Fade Out Again by Thana Niveau
Free Air by John B. Rosenman
A Line Cutting Canvas by Sydney Rossman-Reich
What Treasures We Store on Earth by Elizabeth Rubio
The Final Chapter of Marathon Mandy by Zach Shephard
Communal by Shikhandin
Ambassador to the Meek by Alex Shvartsman
Decimate by Kristal Stittle
Whose Waters Never Fail by Rebecca E. Treasure
Two Worlds by Francesco Verso
Black Isle by Marian Womack
These contemporary authors will appear alongside the following classic and essential writers: George Allan England, Camille Flammarion, William Hope Hodgson, Jack London, Clark Ashton Smith, Francesco Verso, Stanley G. Weinbaum, H.G. Wells, plus retold tales from Eddas and Sagas, and Egyptian Myths.
Once published, the books will be available to buy via our website book pages for Detective Thrillers and A Dying Planet.
Links