March sees our Gothic Fantasy anthology range extended to include two new titles: Endless Apocalypse and Alien Invasion. A tome of haunting apocalyptic visions, the former of these collects fascinating tales of survival, desolation, and the undead: apocalypses personal and global, that scar landscape and character alike. To sate our appetite until the book's release, some of the anthology's authors have stepped in to shed light on how their story ideas came to fruition...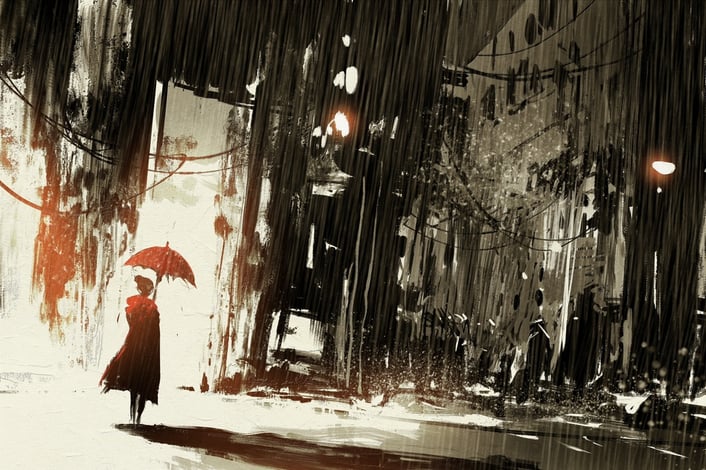 What was the inspiration behind your Endless Apocalypse story?
Mike Adamson –
Flight of the Storm God
I really want to believe the climate catastrophe can be remedied – that although we have made a huge mess and are almost certainly going to suffer some very harsh times ahead, all is not irretrievably lost. Maybe the real solutions will be nothing like my musings, but grim futures are an SF staple, and the desolation of a ruined world invites grand responses – both the low-tech redoubt and the hi-tech space option.
Anger! There might always have been as much anger as there is today, but we have become so very imaginative about directing it. That led me to an unsettling idea; a completely random episode of uncontrollable rage, so severe that we would murder even the ones we loved the best. Then, what if everybody, everywhere, felt that same rage in exactly the same moment? A particularly horrible apocalypse.
I thought about the idea of the anthology title – Endless Apocalypse. I wanted to create something that was desolate and harsh, but not oppressive in the way that people usually think of post-apocalyptic settings. Sections of the world in my story are nightmare landscapes, but there's a very real, normal world that operates outside of the boundaries. Some people – very few – choose to go back into the apocalypse repeatedly, searching for things they've lost. That's a truly nightmare apocalyptic future to me – the loss of family, connection, history. Doomed to search for it endlessly with no hope of finding it.
Like so many of my stories, this one got its start on the (no longer active) Liberty Hall website where there were weekly competitions to write stories (in 90 minutes!) based on one of two prompts. As I recall, the prompt for this story was a photo of a woman's hand with painted fingernails with music notes on them. From there, I got the idea of musical tattoos and the rest of the story flowed from there. The themes, if you'll pardon the pun, of family and loss which are in this story are ones I deal with fairly often in my fiction. The original draft was probably about half the length of the final story and I appreciated feedback I got from my Liberty Hall friends as well as Damien Walters Grintalis, who provided notes on a later draft.
'Silent Night' was originally written for a "Peace&Goodwill" theme for Liars' League Leeds, and was inspired by a cheery little MGM cartoon from 1939 updated to include the drones from the Iraq war which, back in 2011, were presumably being stored away for the next conflict...
I have asthma, and I've always been distressed that I need to rely on medication in order to breathe. It makes me feel weak and vulnerable, and the thought that I might not be entirely self-sufficient – particularly during an emergency – terrifies me. I wrote this story to channel those anxieties into something productive. (I still do worry about getting my meds during a zombie apocalypse.)
Su-Yee Lin –
Away They Go or Hurricane Season
My story started out in a novella-writing workshop where we were asked to come up with a one-sentence premise. Mine was 'Girl loses parents' without the euphemism of death. From there, it was a buildup of surreal events in the main character's search to find out where her parents could be. While writing this story, I was thinking about independence and growing up, as well as how the familiar can become unfamiliar and how often events are left unexplained (as children and as adults!).
Wendy Nikel –
An Introvert at the End of the World
I was chatting with my critique partner about zombie tropes and it got me thinking about what potential advantages such an apocalypse might bring, especially for someone who likes to generally keep to themselves anyways. While there may be safety in numbers, and banding together for protection may sound like a good idea, it presents some interesting challenges for introverts.

To be honest, the story began as a recurring nightmare I had as a kid, then as a sort of fantasy I'd have as an adult. It didn't coalesce though, until a few years ago, when I was just getting off a string of less than stellar jobs, which would often drive me up the wall and drive me to bed. I'd sleep like a dead man then, imagining that I was cruising across Eurasia and Africa with my car, the backseat filled with foodstuffs and pots filled with blooming tomato sprouts and garlic, hauling a trailer fit to burst with pilfered works of art, blazing through empty highways, the sound of my engine rumbling around the world twice. Last car in the world, headed nowhere, fast. It got so bad I started making up the logistics of this fantasy in my sleep, trying to account for the loneliness, drawing up plans for an apocalypse-proof road trip to end all road trips and then, six months in, loneliness would set in. So I'd bring the wife in with me, but not as a fellow traveler. instead, she'd be... somewhere out there and we'd reach out to each other with short notes written in spray paint on the sides of landmarks, constantly missing each other as we raced from Athens to Moscow and back again and then... Well, spoilers I guess.
I wanted to work out some of my fears of leaving my kids to deal with a hostile world before I felt they were ready, a fear which is probably pretty common among new parents. Also, I wanted to tell a story in which a character must manage a child in terrible circumstances. Toddlers don't easily adjust their habits to their environment – the collapse of civilization isn't going to make them stop wanting their bedtime story. So I wanted to make a character find a way to deal with that while also struggling to survive.
'Resurrection Blues' began with the title. It just popped into my head along with the start of a jingle: "Got the resurrection blues. / Don't know what to do." The title is an oxymoron. If you're resurrected, why be blue? It's also playful and irreverent, and something of its humour got into the story. Since I've always been interested in robots and end-of-the-world stories (I've written a few), I already had the basic ingredients for the story.
This story started from a single word prompt – tea. Factories are a motif that turns up quite a lot in my work, but I didn't really have a story until Plantation Manager and his cohorts appeared, and then it all came together as a whole. I was very interested in the theme of isolation, and danger coming from outside, and playing with change.
I occasionally have what can either be called lucid dreams or random bursts of inspiration. One day I was struck by this image. It was a band, introducing their biggest hit live. They introduced the song as 'Bleed the Weak'. I saw a singer introduce it, the crowd went wild, and I heard a riff. I initially thought that the universe meant to send this inspiration to my boyfriend, who is a bass player, but that it had missed him and bounced off me instead. So I clumsily showed my boyfriend the riff, and insisted he take it to his band and write the song. He laughed it off, rolled his eyes, and probably questioned my sanity. But the title stuck with me, and a few days later I wrote the story based on the title. It came out in one sitting, basically. Almost a stream-of-consciousness thing. The funny thing is, after the story sold, I told this story to my boyfriend's singer. He just ran with it, and wrote lyrics based on the title. Bleed the Weak, the song, is being recorded later this spring.
Living in Santa Fe, I'm very aware of Los Alamos to the north, where the Manhattan Project to design nuclear weapons took place during World War II. For my story 'Subsumption' I imagined a young woman whose father works at the Los Alamos National Laboratory of today and who would have the know-how to construct a shelter he calls 'Salvation' in the forest of northern New Mexico. I thought of this woman and her partner emerging from the shelter, having no idea what they will find, and heading south in the hope of reuniting with the woman's father. Since human beings are the only life form on the planet who seem destined to wipe out all other life (and then, undoubtedly, their own) I wanted the earth to fight back by essentially colonizing human bodies and repurposing them for something else. Few things are as terrifying to me as the prospect of my body turning into something monstrous and alien while I remain conscious and aware of what's happening. It would be horrible, but then, at a certain point, perhaps there'd be a kind of peaceful letting go. On the other hand, perhaps not.
I was a grad student, living on the 11th floor of a big, old building in Chicago. And I kept hearing this sound, deep and resonant, like a great heart beating. I never figured out whether it was old pipes or faulty machinery somewhere or an auditory hallucination, but it gave birth to the premise for this story.
Stephen King's The Stand had a huge impression on me as a kid. I'd never read anything like it before, in genre or in scope, and it rocked my world – the idea that society is so much more fragile than we like to think. I was about twelve years old. We read 'By the Waters of Babylon' a little later, in high school, and I was completely taken with the imagery of people moving through someplace as iconic as New York City without knowing what it was, being part of a culture so far removed from what we now take for granted. That imagery became part of my creative landscape. I used to have dreams about being a survivor after some apocalyptic event, being part of a group of stragglers trying to rebuild. The character of Danae has been with me for a long time, although she didn't really take form until 'Lost & Found'. I realized as I was writing it that there is still so much more to her story – a continuation, 'To Heart's Content', is due to come out in an anthology this year. Someday I'll find the stamina to put it all together in a novel, maybe one as ambitious as The Stand. That is, if we're not all wiped out by a super flu first.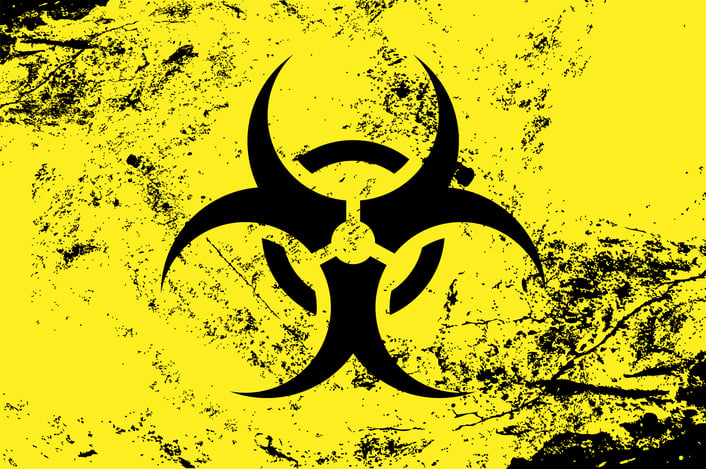 Watch out for Part 2 of this Endless Apocalypse Author Q&A, where some of the authors reveal their favourite stories from the genre, and tell the tips and tricks they use to get their own writing done.
Links
Photos courtesy Shutterstock.com