We are delighted to announce the list of authors featured in our Christmas Gothic book! New stories from emerging and established modern writers join classics from the genre, in an anthology full to the brim with spooky stories for the festive period. Including a foreword by Dr. Jerrold E. Hogle, the book will be available to buy from this August (UK) and October (USA/Canada). We're very grateful to all the authors who submitted stories for consideration, and our congratulations go to the below:
Calling Card by Ramsey Campbell
The Shallows by Donna Cuttress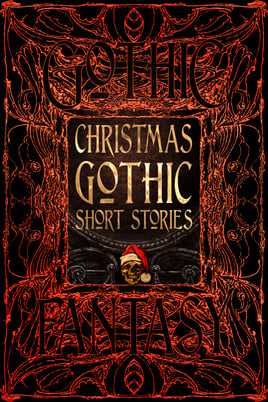 Elvis Saves Christmas by James Dodds
Yule Cat by JG Faherty
Mr. Anders Meets a Stranger by Marina Favila
Bone Chill by Kevin M. Folliard
Aunt Hetty by John Linwood Grant
The Unforgiven by K.M. Hazel
Christmas Interrupted by Larry Hodges
Christmas at Trelawny by E.E. King
Tannenbaum by Jonathan Robbins Leon
Time and Tide by Clare Marsh
Workshop by Marshall J. Moore
Gray Christmas by Templeton Moss
The Last Christmas Tree by Jane Nightshade
In the Howling of the Wind by Marie O'Regan
Midnight for Clementine by Katherine Quevedo
The Dark-Eyed Boy by M.C. St. John
Snowman by Lamont A. Turner
And a Piece of Coal Where Her Heart Once Beat by Suzanne J. Willis
Ashes at Midnight by Cassondra Windwalker
These modern authors will appear alongside work by the following classic writers: Grant Allen, John Kendrick Bangs, S. Baring-Gould, J.M. Barrie, E.F. Benson, Algernon Blackwood, Sir Andrew Caldecott, Charles Dickens, Mary E. Wilkins Freeman, Elizabeth Gaskell, John Berwick Harwood, Nathaniel Hawthorne, Jane Margaret Hooper, M.R. James, Jerome K. Jerome, James Joyce, Charlotte Riddell, Frank Stockton.
This book will be available to buy later this year via book stores, Amazon, and our website page for Christmas Gothic!
Links