Strange Lands is one of our latest anthologies to combine new stories and modern authors with classic fiction on the theme. Ranging from tales about space, fantasy lands and lost worlds to underground and underwater homes, this collection brings together all manner of imaginative settings and fantastic voyages. Here to give us a little flavour of what's in store in the book are the authors themselves, revealing the various inspirations behind their story!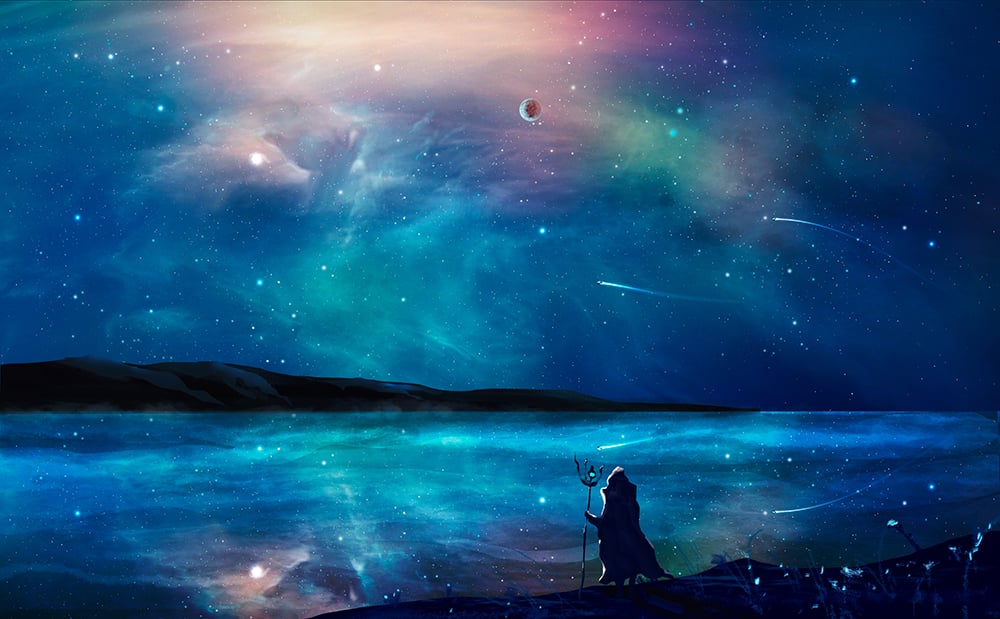 What was the inspiration behind your

story in 'Strange Lands'?
Lately my writing has been as far removed from the present day as possible. If the story must be modern, I place it in the wilderness or upon a lost island or along a forgotten coast, anywhere that guarantees isolation. I think that makes for great horror, just watching the world fall away and knowing that no outsider will appear to set things right.
Ed Burkley – Garden of the Gods
Like others (Milton's Paradise Lost) the biblical story of God's garden has always fascinated me. I began to wonder what other forbidden fruits hid within paradise. My story, like the one with Adam, deals with the temptations and consequences of possessing such fruits and how these gifts from Eden may come to possess you as well.
Now and then I identify something I seem to depend on as a writer and then, as an exercise, find out what happens if I do without it for the duration of a story. It can be a productive discipline. Overall I'm a pretty visual writer, and for 'Hearing Is Believing' I came up with an idea that would let me convey weirdness without using any visuals, and to conjure up a setting that's almost only ever heard. I see I gave myself a further problem by making the location of the terror remote, at least until the finale – under those conditions, can the dread still reach the reader? You'll decide.
As a big lover of Clive Barker's Cabal and Lovecraft's Innsmouth I thought it would be fun to pull inspiration from both – the idea of this dying seaside city and a desperate group of refugees looking for a home. Bringing something hopeful to stories that often have very little.
The idea came to me when I was reading about the origins of the tango in the early twentieth century. So many men immigrated to Argentina to find work that the population was predominantly male: social dances became the go-to place to meet women, and some men would practise dancing with each other. I immediately imagined a similar scenario featuring an all-male team of astronauts on a long-term mission, and from there I enjoyed telling a love story that paid homage to classic sci-fi.
I wrote the first draft of this story for a writing challenge, during which I had three days to write a fantasy story including a daredevil and a treaty. I went on a lot of brainstorming walks those first two days. I really wanted to come up with something unique. At last the story built itself in my head, and I wrote it on the third day.
The post-apocalyptic setting was inspired by a digital painting I saw by Artis Stefan Koidl (https://stefankoidl.artstation.com/). His work is so haunting, and I love putting stories to the images he constructs. The concept of religion gone wrong, and clashing with themes considered 'pagan' by traditional Christianity (witchcraft, in this story), came from personal conflict from my background, as I've come to reject religion (with hostility), despite having been raised with it.
I like to dip my toes in a variety of genres, mix and match where I can. For 'Pool of Xoctl' I took roughly equal portions of H. Rider Haggard and noir flavouring, added a sprinkle of Lovecraft, and pored it over a base of mad scientist/explorer trope. Stirred, not shaken.
My inspiration for 'Deepest, Darkest' was a combination of two worlds. First and foremost were the stories (fictional and true tales) of exploration in harsh jungle climates such as the Amazon. The novel 'Lost City of Z' by David Grann was a big influence among many others. The second element was my take on a somewhat Lovecraftian setting, and a focus on those unfathomable evils without and within.
S.R. Masters – There Is No Place for Them on This Planet
My grandfather was Italian, and just before the start of the second world war he was captured and became an American prisoner of war. He ended up in the UK on a farm in the West Midlands, and, when he was freed, he met my grandmother and spent the rest of his life in the UK. He was a quiet man, and never spoke much about himself, but the few glimpses he gave us of his life before he was captured were always fascinating. I wish I'd known more about him before he passed, and when I started writing my Strange Lands story to explore different ideas about space exploration, it ended up being about him.
My inspiration behind 'Gemini Syndrome' is based on the band, Gemini Syndrome, a band I really like. One night, as I was driving home, I was blasting their music when I started to wonder what a Gemini Syndrome would be. From there, I began building the core of the story around the themes of the zodiac sign, how a 'twin syndrome' might look like, and how it might appear in a sci-fi setting.
Funny story: I grew up underwater. My mom is a diving safety instructor for the Smithsonian Institution, so I've been a certified diver since age twelve and spent a ton of time in the field as a teenager. On one hand, that was amazing – imagine skipping school for two weeks to go work on NASA/Smithsonian projects in Belize – but on the other, I've seen a lot of human impact up close. Places that were pristine diving locations when I was sixteen are now covered in trash and microplastics. And nobody cares! It's all invisible to the average human being. It's infuriating. Couple all that with the fact that I love The Little Mermaid as a fairy tale and yet have serious feminist problems with its execution, and you end up with 'The Little Angler'.
Kelly Sandoval – The Right Sort of Monsters
I'm never sure where my stories come from. Sometimes, I have a character in my head. Sometimes, it's a particular type of magic I want to explore. In this case, it started with the line, 'Anabeth's new baby had the teeth of a crocodile.' The line just came to me. But it came with questions. Who was Anabeth? What had happened to her baby? To find the answers, I had to write the story.
Sam Stark – Wondrous Grot and Secret Cell
I was doing a re-read of Andrzej Sapkowski's 'Witcher' series before the Netflix show aired and got caught up in the story of the striga. It got me thinking about monsters and what exactly makes a monster. So often we see stories of women being cursed to terrible fates through no fault of their own, and I wanted to twist that a little. Having the story set in such a strange place happened without me even thinking about it. It just felt right.
This story was heavily inspired by the idea of goblin markets, which I first became familiar with as a Storyteller running World of Darkness games. The basic concept brings in some big themes: 'Be careful what you wish for', and 'What are you willing to give up to get what you want?' So I twisted and played with the idea until I found a way to make it my own.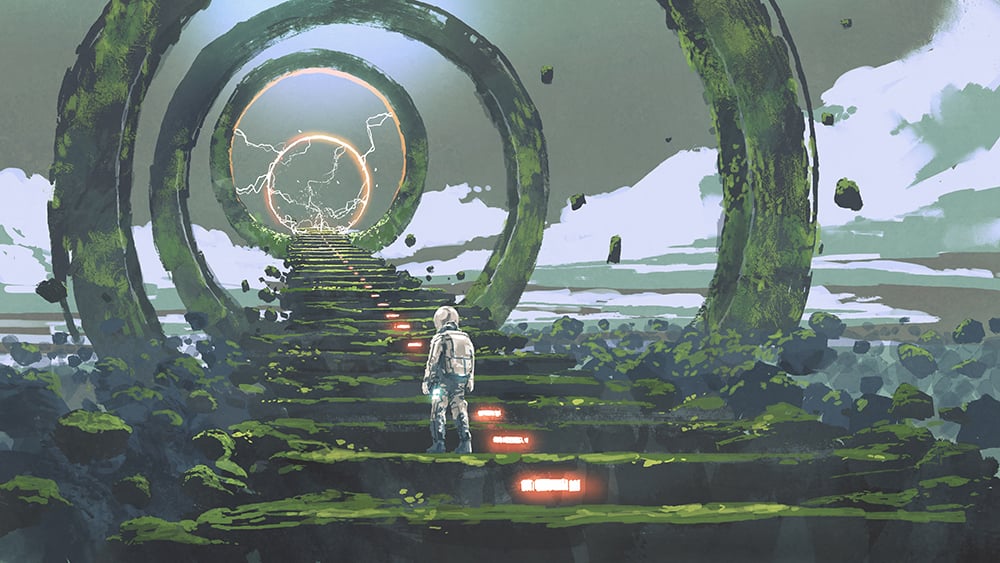 You can read these stories and more in 'Strange Lands Short Stories', available to order through our website here!
Links
See the full list of authors in this book here.
Browse the full collection of anthologies

here.
Did you miss our previous anthology Q&A? Take a look at what the Lovecraft Mythos

authors had to say about their stories in that collection here.
Images courtesy of Shutterstock.com