We're very pleased to announce the list of authors in our upcoming Hidden Realms anthology! With enchanting tales from modern authors sitting alongside older, classic fiction on the theme, the book is due for publication early next year (Jan 2023 for UK, on-sale March in the USA and Canada). As well as our regular submission process, we're delighted to have collaborated with the award-winning online magazine DESIblitz, and Danni Blechner of Conscious Dreams Publishing, in order to seek out stories and authors beyond our usual channels. Our thanks go, as always, to everyone who submitted stories for consideration, and many congratulations to the below: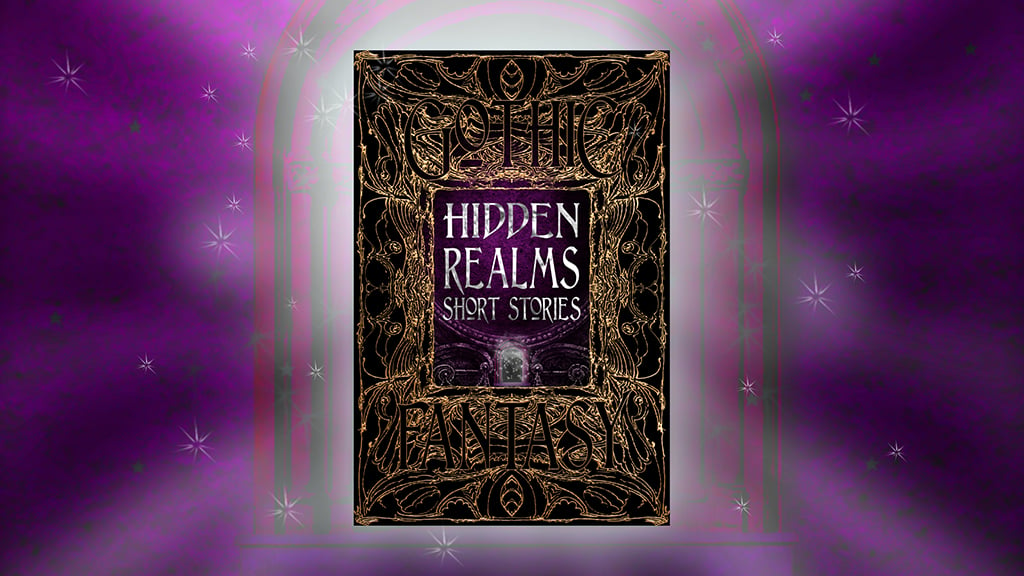 The Girl Who Failed to Develop Breasts by Florence Adongo Bull
The Well of Life by Monica Butler
A Fine Cellar by Sam Dawson
Indigo Waters by Kat François
All the Lost Places by Evelyn Freeling
Third Quadrant by Sandra M. Grayson
The Eloi Chronicles by Deanne Heron
Penny Prince by Liam Hogan
Mirrored by Jennifer Hudak
Midnight by Zoe Kaplan
Saint Estevan of the Children by E.E. King
Clear, Still Waters by Amanda Cecelia Lang
Every Love, a Flower by Karima Leslie
The Magic Button Shop by Susan L. Lin
A Match for Death by Briana Una McGuckin
Tam True by David McVey
Widowsilk by Ville Meriläinen
A Close Call by Eric Montag
Lady of the Isle by Marshall J. Moore
They Gather in the Green by Michelle Muenzler
The Valerium Cave by Chiamaka Muoneke
City-Above, City-Below by Aimee Ogden
The World as a Shadow by Takbir Rahman
Doors and Shadows by Lance Schonberg
A Song for Barnaby Jones by Anna Taborska
Gathering Stitches by Kanishk Tantia
The Dog and the Ferryman by Brian Trent
A Feeld Gide to Eksotik Lokel Fonna by William H. Wandless
A Visit to the Catacombs by J. Weintraub
Taher & Laith by Ramez Yoakeim
These modern authors will appear alongside work by the following classic writers: A.C. Benson, Algernon Blackwood, Frances Hodgson Burnett, Lewis Carroll, Basil Hall Chamberlain, Lord Dunsany, Mary E. Wilkins Freeman, George Griffith, Pauline Hopkins, Jean Ingelow, Carl Jacobi, John Uri Lloyd, H.P. Lovecraft, George MacDonald, Arthur Machen, Edward Page Mitchell, Mary de Morgan, Edith Nesbit, Edgar Allan Poe, Bram Stoker, Ludwig Tieck, Virgil, H.G. Wells, and extracts from Beowulf and Sir Gawain and the Green Knight.
This book will be available to buy early next year via book stores, Amazon, and our website page for Hidden Realms Short Stories!
Links