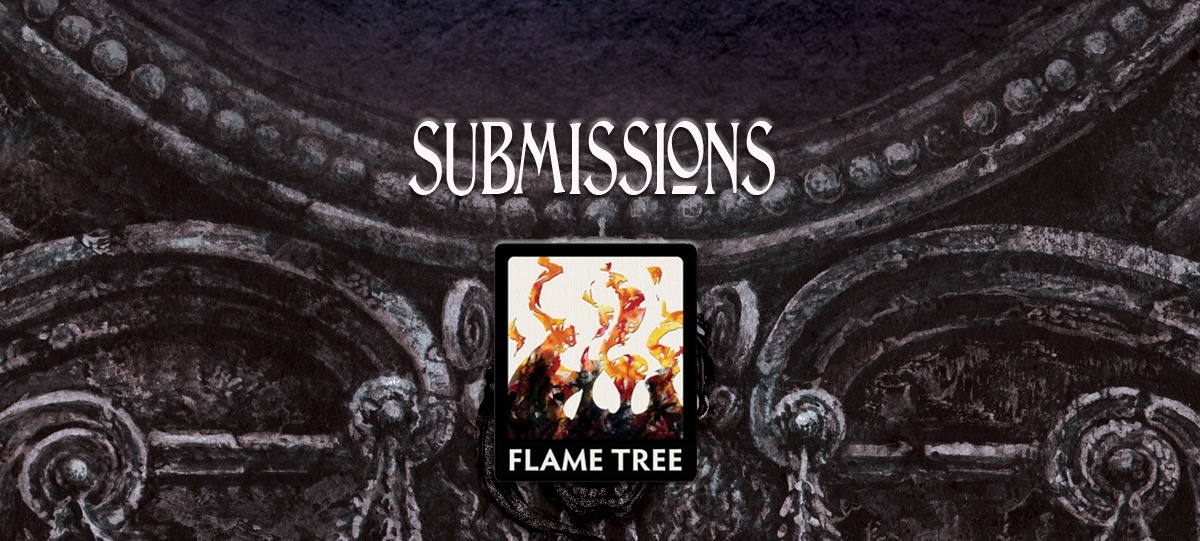 We are delighted to present the authors featured in our upcoming Lost Souls and Robots & Artificial Intelligence anthologies, the latest books in the series of Gothic Fantasy short story collections. Once again, our call for submissions was met with a good response: with over 1200 stories to read, and only around 3% of those chosen for publication in the anthologies, it has been tough to narrow down the final selection. Nevertheless, we're excited about the final results, due for publication this September. In the usual mix of classic and new fiction, Lost Souls hosts an array of restless, drifting or trapped spirits searching for connection and existence in this plane, or another. And, presenting lost souls of its own kind, Robots & Artificial Intelligence delves into the world of advanced technology, with tales that cast light (and doubt) on what it means to be human in realities and futures not so different from our own.
Lost Souls
They Lived in the House on Cherry Street by Sara Dobie Bauer
Joined by Sarah L. Byrne
Some Souls Stay by Rachael Cudlitz
Shut-In by C.R. Evans
The Pontianak's Doll by Geneve Flynn
Soul Cakes by Adele Gardner
Perfect Mother by Anne Gresham
Thalassa's Pool by Sara M. Harvey
Only Bella by Kurt Hunt
Until There Is Only Hunger by Michael Matheson
Every Time She Kills Him by J.A.W. McCarthy
The Price of Forever by John M. McIlveen
The Obstinate One by Jessica Nickelsen
The Phone Call by Michael Penncavage
Last Long Night by Lina Rather
A Good Thing and a Right Thing by Alexandra Renwick
Scare Tactics by Aeryn Rudel
This House Is My Cage by Lizz-Ayn Shaarawi
Lullaby for the Dead by Erin Skolney
Abandonment Option by Lucy A. Snyder
Casualty of Peace by David Tallerman
Sing Me Your Scars by Damien Angelica Walters
These new authors will appear alongside the following classic and essential writers: E.F. Benson, Ambrose Bierce, Mary Elizabeth Braddon, F. Marion Crawford, Dante, Charles Dickens, Amelia B. Edwards, Sheridan le Fanu, Mary E. Wilkins Freeman, W.F. Harvey, William Hope Hodgson, E.T.A Hoffmann, James Hogg, Washington Irving, Henry James, M.R. James, Jerome K. Jerome, Perceval Landon, Friedrich Laun, H.P. Lovecraft, Arthur Machen, Charles Maturin, E. Nesbit, Margaret Oliphant, Edgar Allan Poe, Walter Scott, Sarah Elizabeth Utterson, Edith Wharton, along with a retold tale from Ovid's Metamorphoses.
Robots & Artificial Intelligence
Why Should Steel Birds Dream? by Roan Clay
Prototype by George Cotronis
Demeter's Regard by Deborah L. Davitt
Persona Ex Machina by Jeff Deck
The Perfect Reflection by Christopher M. Geeson
Owen by Bruce Golden
The Geisha Tiresias by Rob Hartzell
Fiat Lex by Nathaniel Hosford
The Greatest 1-Star Restaurant in the Whole Quadrant by Rachael K. Jones
Dispo and the Crow by Rich Larson
Adrift by Monte Lin
EQ by Trixie Nisbet
A Woman of One's Own by Chloie Piveral
I, Coffeepot by David Sklar
She Swims by Claire Allegra Sorrenson
Being Human by Sara L. Uckelman
Stardust by Holly Lyn Walrath
GOD is in the Rain by Nemma Wollenfang
Daddy's Girl by Eleanor R. Wood
These new authors will appear alongside the following classic and essential writers: L. Frank Baum, Ambrose Bierce, Carlo Collodi, Edward S. Ellis, E.T.A. Hoffmann, Jerome K. Jerome, Elias Lönnrot, E.P. Mitchell, William Douglas O'Connor, Apollonius Rhodius, Gustave Le Rouge and Gustave Guitton, Luis Philip Senarens.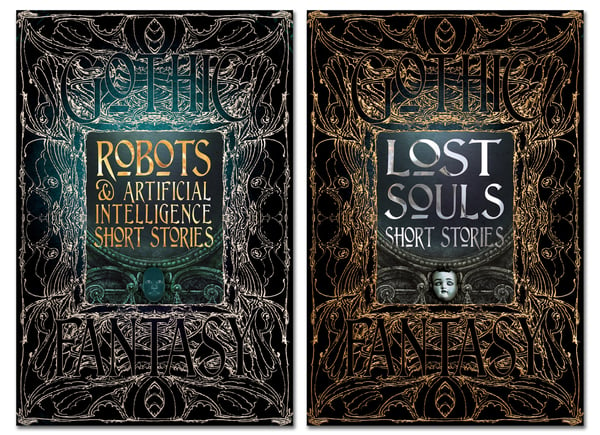 So again, congratulations to all! We will provide further updates when we have them.
Links