Terrifying Ghosts Short Stories, available to buy now, is the newest addition to our range of Gothic Fantasy collections. In the book, classic ghost stories join a selection of fantastic tales by modern authors, designed to spook and entertain. In last week's Author Q&A, which you can read here, the anthology's living authors spoke about the inspiration behind their included work. They return now below to discuss favourites from the genre, as well as giving insight into how their own writing comes together!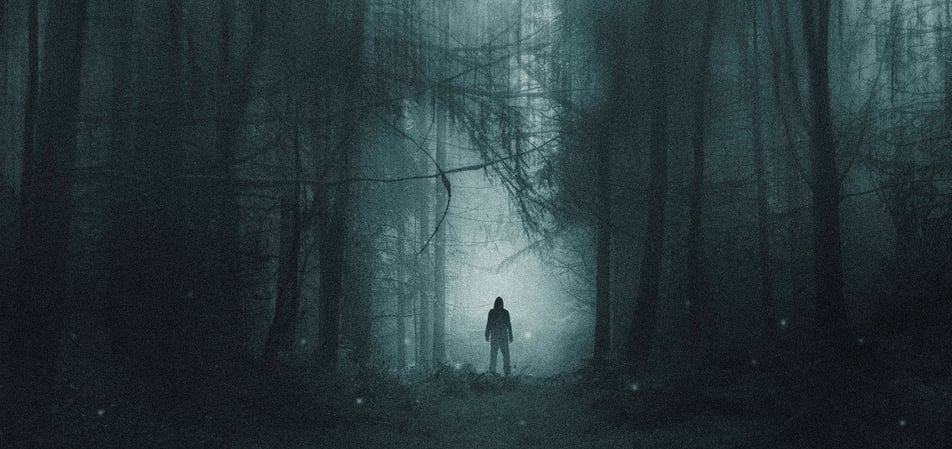 What are your favourite stories from this genre?
The first ghost story I remember being truly frightened by (other than the Goosebumps books when I was a kid) was 'The Empty House' by Algernon Blackwood. There's one moment that still gives me chills to this day. But I do love ghost stories in all mediums, particularly in film – Shutter, The Eye, A Tale of Two Sisters, Below, The Devil's Backbone – that's a longer list, but those are some of my favourite movies in general. The fact that they're all about ghosts is just the cherry on top.
I am a huge Poe fan – I have performed a one-man show as Edgar in crypts and graveyards, for schools, and on a moving train. I believe 'The Masque of the Red Death' to be a perfect horror story, with the creepiest last line in literature. My daughter Gwendolyn has won three Bram Stoker Awards, and her novel The Rust Maidens is a fine slice of horror from 1980s Cleveland.
I have to admit I'm a lover of the classics as many are, and M.R. James and Shirley Jackson are up there in my favourites. But I adore any good, unsettling ghost tale that quietly builds menace – most recent favourites are 'A Very Good Actress' by Sarah Michelson, 'The Portrait of the Witch' by Nicole Vasari and 'The Lunatic Song' by Callum McSorley.
I'm going to have a little fun with this question and go with Beetlejuice. It's been a favourite movie since I was a kid and it's my comfort watch. I usually gravitate towards sad stories with misunderstood ghosts who are looking for revenge or acknowledgement, but Beetlejuice is the rare ghost story that brings me pure joy.
Any number by M.R. James (see the Flame Tree collection of his tales). Joseph Sheridan Le Fanu, 'The Familiar'. Algernon Blackwood, 'The Empty House'. May Sinclair, 'Where Their Fire is Not Quenched'. Fritz Leiber, 'Smoke Ghost'. L.P. Hartley, 'A Visitor from Down Under'. Robert Aickman, 'Ringing the Changes'. Elizabeth Jane Howard, 'Three Miles Up'. Kingsley Amis, The Green Man. Shirley Jackson, The Haunting of Hill House. Peter Straub, Ghost Story.
I'm constantly discovering new favourites, but among the classics I love M.R. James's 'The Mezzotint' and, of course, 'Oh, Whistle, and I'll Come to You, My Lad'. As for modern writers, Jenn Ashworth has written some wonderful twists on the ghost story, including her novel Fell. When it comes to films and TV, Nigel Kneale's The Stone Tape still remains vital and intriguing, while the Netflix film His House impressed me recently.
One that immediately comes to mind is Glen Hirshberg's modern classic, Mr. Dark's Carnival (a piece, like Washington Irving's 'The Legend of Sleepy Hollow', that I happily delve into every October). A finely-plotted ghost story set at a legendary Halloween carnival that gives new meaning to the idea of a haunted attraction? Count me in as an eager attendee. Hirshberg's sequel to the novella, A Small Part in the Pantomime, is perhaps lesser known but is equally unnerving.
For books, I'd have to say Silvia Moreno-Garcia's Mexican Gothic, Mariko Koike's The Graveyard Apartment, and of course HEX, by Thomas Olde Heuvelt. Some of my favourite ghost movies are MAMA, Crimson Peak, The Others, and The Grudge. I love it when the ghosts aren't shown until the very, very, very last second. If they're shown sooner then I lose all interest in the book or movie! That mystery – is it a ghost, insanity, or something else? – has to carry me through the story.
Although I'm certainly a fan of the better-known stories that are often cited in response to this sort of question, I thought I'd try and highlight a few works that are perhaps a bit more off the beaten track. One writer who returns to the ghost story form again and again in his work is Conor McPherson, most famously in his play The Weir (which is a must if you're not familiar with it). But I'm also very fond of his 2009 film The Eclipse, which manages to be funny, melancholy, and frightening all at once. Another favourite recent cinematic ghost story is Oz Perkins's I Am the Pretty Thing Who Lives in the House. Its insistence on carefully measured ambiguity frustrates many viewers, but I find it to be an atmospherically unsettling work firmly in the tradition of Shirley Jackson, with an excellent central performance from Ruth Wilson. In terms of prose fiction, William Gay's posthumously-published Little Sister Death is a beautifully written and marvellously creepy novel. Contrary to his publisher's insistence, I don't believe he quite finished the book before his death, but don't let that put you off. If anything, the sense of unfulfilled lingering dread the book's abrupt ending leaves you with might be more effective than any conventional climax. And just let me quickly mention two short stories: Caitlin R. Kiernan's eerie 'As Red As Red', which manages to be a story concerning ghosts, vampires and werewolves all at once, and Lynda E. Rucker's affecting 'The Seventh Wave', a very unreliable narrator's account of love, loss, and supernatural vengeance.
Can you tell us a little about your writing process?
I get a general idea and I sit down and write to instrumental music that fits the genre. I have fun, at this point anything is possible and I explore through the eyes of my character. When I get to the ending I let it sit a day or two. Then I then earnestly start to prune and shape, reorder and rewrite until I have a story I feel ready to share.
I always try to start with either the first line of the story or the last when I sit down to write. If it's the first line, I fiddle around until I come up with a strong opening hook to draw the reader (and myself) further into the story. If it's the last, it gives me a climax in mind to work backwards from.
I'd call my writing process scattergun but diligent (if that makes any sense). I don't have an ironclad schedule. When deep in a tale, I'll probably work in the mornings, but not always. Pre-Covid, I'd often write in coffee shops. Now, post-vaccination, I imagine I'll eventually make my way back there. I don't tend to do many full drafts, rather working inch-by-inch, carving out the words as I go before pushing on to the next page.
I almost always do a chapter-by-chapter outline with character and setting notes before I start a story. The rare times I don't the thing tends to spill out all at once. I have no schedule, but I do have a special brand of Irish whiskey that I only allow myself to drink while I'm writing. Editing is done with a huge pot of coffee.
I keep short notes for future work on a paper calendar on the wall by my computer. I aim to start new writing at 3 p.m. and go at least through 8 p.m. I scour calls for submission in the morning and edit then as well. I also read, read, read, everything from short fiction to hard news, and a lot of poetry because poems are the original flash fiction.
Person X wants to do Y but Z is stopping them. I work through this common conflict in one sitting, discovering the story and laying down the bones, not worrying too much about description. Being blind means that the most common description, visual, is harder to write about. I ask friends to describe the world and combining this with the senses I experience first hand, I rewrite with description that, hopefully, supports the reader's journey.
I write on my laptop, sitting cross-legged on my bed. I've got two kids and a job, so most of my writing is done when everyone's asleep and the house is dark and silent – the perfect atmosphere for writing horror stories. I try to write it all out at once, if possible – I feel like it flows more smoothly and the voice is more consistent if I get it all down and edit it later.
I write at least a little, every single day. As bits of dialogue or certain scenes come to me, I write copious amounts of notes, but I usually don't outline. At a certain point, it feels right and then I begin writing prose, referencing my notes. After finishing the first draft, I put it aside for at least a week or two, in order to edit with a fresh eye.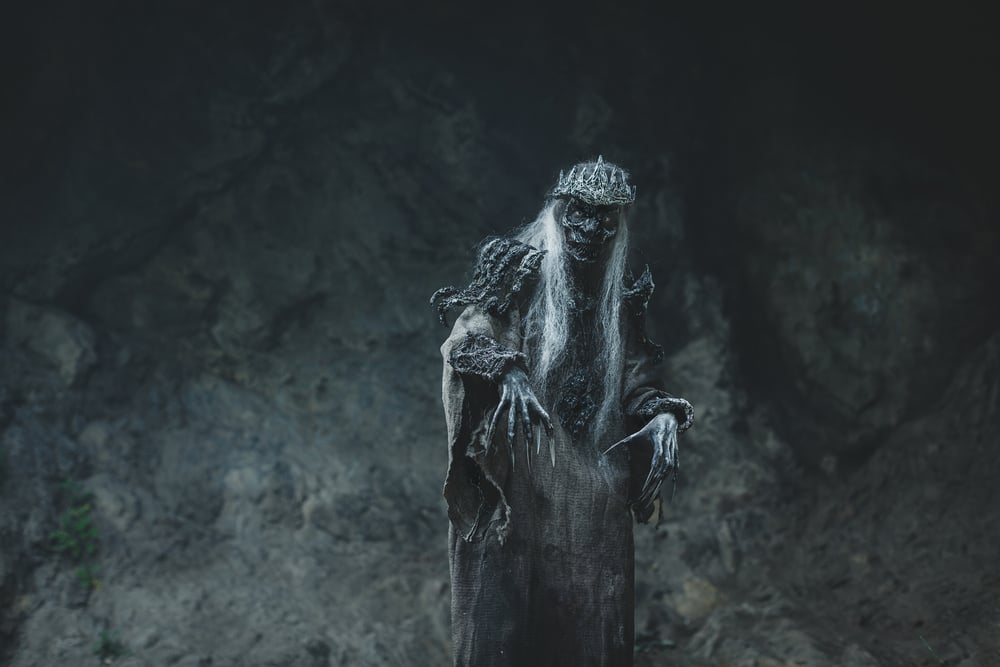 The book is available to buy now – get your copy here!
Links
Did you miss Part 1 of the Q&A with these authors? Catch up with it here.
See the full list of authors in this book

here.
Browse the full collection of anthologies

here.