Available to buy now, Weird Horror is the latest collection in our series of hardback anthologies. In keeping with the rest of the series, the book features classic fiction from the early days of the genre, all the way to brand new stories from talented authors writing today. With tales by the likes of Algernon Blackwood, Clark Ashton Smith, William Hope Hodgson and Ramsey Campbell, the book also includes a foreword by Mike Ashley. Earlier, in the first part of this Q&A, modern authors from the book shed light on the inspirations behind their story (you can revisit that here if you missed it). Now, they offer recommendations for all things Weird Horror, as well as revealing how their own fiction takes shape…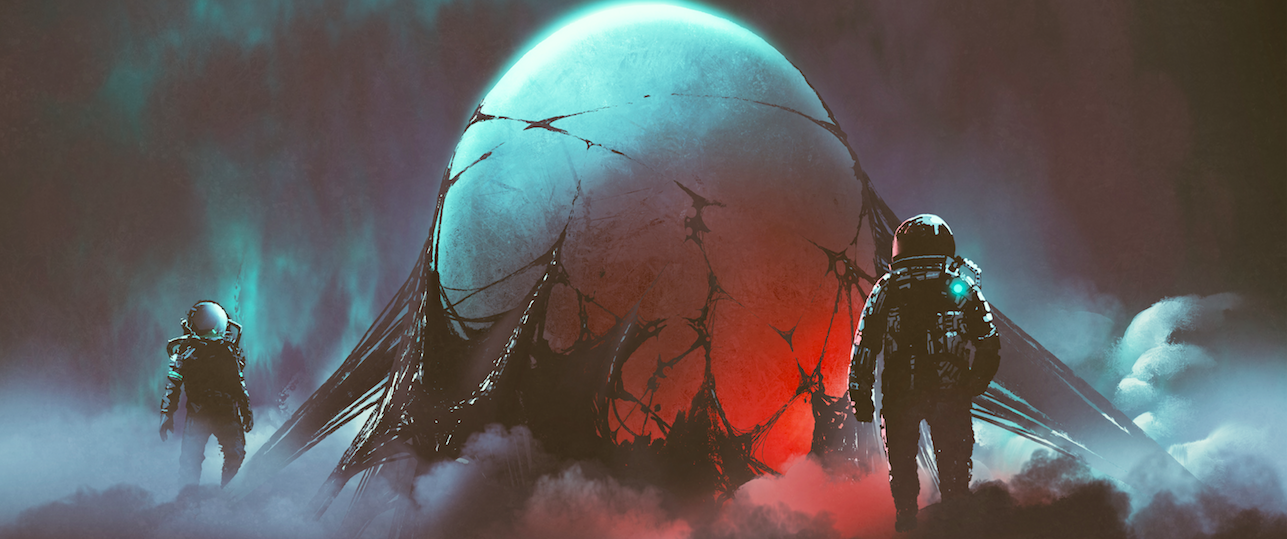 What are your favourite stories from this genre?
When it comes to the weird, and the new-weird, I definitely have a few favourites: Annihilation by Jeff VanderMeer, Perdido Street Station by China Miéville, and The Warren by Brian Evenson. I love the work that A24 Films is doing as well, and while some of their work is probably more rooted in horror (Hereditary and The Witch, for example) I think there are some nicely weird films in their catalogue as well – Enemy, Under the Skin and The Lobster come to mind.
The title of my story in this anthology, 'Agon', pays homage to one of my favourite weird tales by H.P. Lovecraft. When tackling my immense TBR pile, I often reach for modern weird fiction (short and long) from Laird Barron, John Langan, and Lisa Tuttle, who often blend the genre with its close cousin, cosmic horror, and sometimes folklore to create wonderful works of true literary and entertainment value.
My very favourite would have to be Houses Under the Sea by Caitlín R. Kiernan. And you know, it was only as I typed this that I realized the story in question revolves around a feeling very similar to the haunting regret in 'He Led' (my story in Weird Horror). What can I say? What frightens me more than most fantastical horrors is the thought of missing a chance to be a part of them.
Certainly Machen's 'The White People'! A great deal of Lovecraft, who pretty well redefined the form while uniting its traditions. Clark Ashton Smith – 'The Abominations of Yondo', 'The Colossus of Ylourgne', 'The Double Shadow' and others. C.L. Moore's tales of Jirel of Joiry and (somewhat closer to SF) Northwest Smith. Everil Worrell ('The Hollow Moon') and Margaret St. Clair ('Brenda') also added significantly to the weirdness of Weird Tales. Clive Barker's 'In the Hills, The Cities' and The Damnation Game. Painting – Bosch, Tooker, Dalí, Albright, Bacon, J.K. Potter… In film, one name above all – David Lynch.
In terms of horror, I prefer the gothic: Shirley Jackson's The Haunting of Hill House, Charlotte Brontë's Jane Eyre, the short stories of Poe, and Silvia Moreno-Garcia's Mexican Gothic. I look to the corpse paintings of Hyman Bloom, the black paintings of Goya, and the noirs of Odilon Redon for inspiration. My anatomy and surgical atlases from medical school and residency are also favourites.
In addition to obvious heavy hitters in the weird fiction genre, like H.P. Lovecraft, I tend to prefer authors who can establish the 'otherworldly' cosmic horror of weird fiction with the sense of tangible dread and atmosphere found in Gothic horror. One of my favourite authors in this regard in M.R. James, whom I tend to regard as kind of a transition point between 19th-century Gothic horror and 20th-century weird fiction. Some of James' contemporaries, such as E.F. Benson, Arthur Machen, and Algernon Blackwood, as well as contemporary weird fiction authors such as Michael Shea, Ramsey Campbell, and Thomas Ligotti, are also major influences.
Walking to Aldebaran by Adrian Tchaikovsky is a lovely little bit of weird horror. Unreliable narrator, great setting… is there anything that man can't write?
There are far too many stories to name, but some of my favourite weird fiction authors are: Gwendolyn Kiste, John Langan, Jeff VanderMeer, Ca ítlin R. Kiernan, Brian Evenson, Michael Griffin, Michael Wehunt, Kristi DeMeester, Simon Strantzas, Sara Tantlinger, Cassandra Khaw, Laura Mauro, Sue Rainsford, Christopher Slatsky, David Peak, Thomas Ligotti, Robert Aickman, Aliya Whiteley, Kyle Winkler, Hailey Piper, Farah Rose Smith, Joe Koch, Susanna Clarke, and the list could go on.
Can you tell us a little about your writing process?
I spend as much time working out what I am to write in my head – preferably on long walks where I live in Suffolk, England – than I do at the keyboard. I revise and correct obsessively: the mot juste matters to me, as does euphony and rhythm. I will always read my work out aloud, to myself (though not to others till it is finished). Being a professional actor as well as a writer, this comes naturally to me and helps me to assess the shape and balance of the prose. Any dialogue I write, I will say aloud before I have written it. If a sentence doesn't sound right, it won't read right.
I usually tend to write the endings first. Then I have something to write towards. Then I write the beginning. The character's voice means a lot to me, so I have fun flavouring the words in what I think their speech patterns would be. The middles are darn hard, and I haven't met one that wasn't a slog. It helps if the story is character-driven, so there's less pressure to come up with plot points. I've learned that tension, not necessarily action, is what keeps the reader engaged.
With short stories I tend to chop and change, often writing sections out of order and then joining them up.
Different stories come out at different cadences for me, but the process always involves getting a lot of feedback. My Brookfield and La Grange writers group friends really helped me refine my story 'White Noise', and even after publication, I had more help from the editor of Hinnom Magazine C.P. Dunphey. Test readers, feedback, and outside perspectives are the most important part of my process. For a story like 'White Noise' – with a very chatty first person narrator – the strategy was definitely get it all down, then cut and trim only to exactly what serves the story.
I tend to sit down in the evenings and write in long stretches of time. I don't have any particular tools or habits I favour, I just sit and write. I work in chunks, getting the big important bits out first and then filling in the transitions around them. I like to finish things the same day I start them, because otherwise I'll keep thinking about it when I'm trying to fall asleep, and I wind up getting up over and over to add more pieces to the story. It means sometimes I'm up late writing, but finishing the story is the only way to shut my brain off.
A creature of habit/obsession, I write a fixed number of words first thing in the morning on an ancient laptop in my home office.
I try to write at the same time every day, or as close as possible. Most of the time, at my desk, at home, and hit roughly the same word count each day. Consistency works best for me. For shorter works, I write them longhand with pen and notebook, then typing them up gives me a chance to edit and rewrite as I go.
I don't have a writing ritual or a fixed process for writing, other than this: write something every day. Sometimes the writing is philosophy, sometimes fiction, sometimes poetry. What matters is that I'm writing. Sometimes I write at the kitchen table, sometimes in my office, sometimes in a coffee shop. Sometimes I write after the kids are in bed, sometimes mid-day while they are busy with other things. When I participated in NaNoWriMo (the National Novel Writing Month) a few years ago, I was amazed when I completed a draft of a novel in 20 days. That was possible only because I've made writing a habit, and because I've learned that I don't need to get it right the first time. I can work and rework material until it's right – but only if I have the material to work with.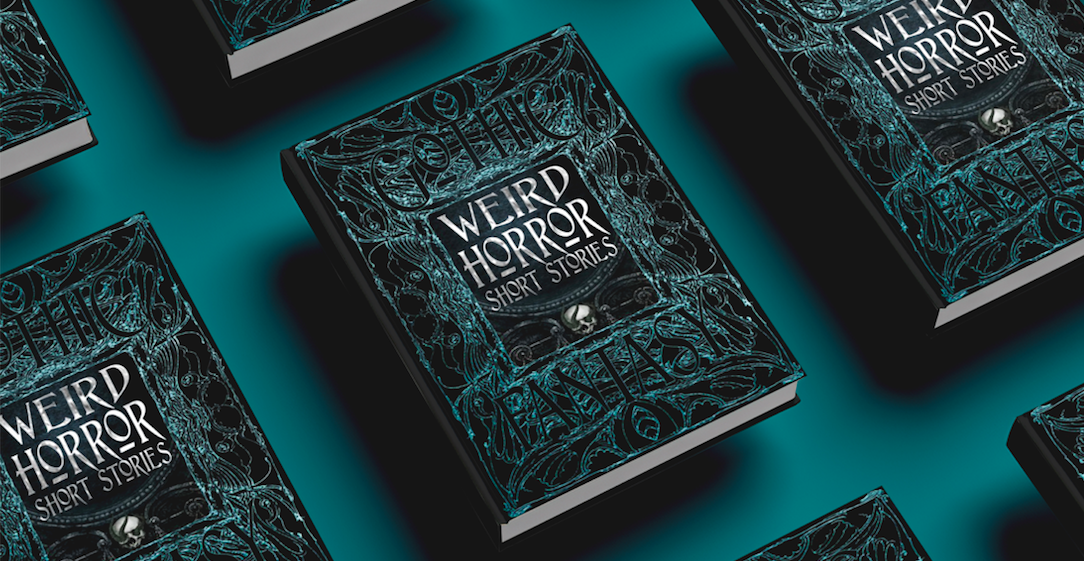 Above image credit to Anastasia Garcia @AGarcia_Writes

The book is available to buy now – get your copy here!
Links
Did you miss the first part of this Q&A? Catch up with Part 1, where authors discuss the inspirations behind their stories.