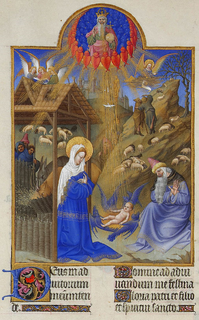 Our art calendars have been taking a lot of my focus recently, and today I've been working on our Illuminated Manuscripts wall calendar for 2015. (Yes I know, we're looking that far ahead already!) Having just seen how beautifully the 2014 calendar has turned out, we decided there was too much scope not to do it again for 2015 (and we didn't need much persuading). The artwork is stunning, and the history behind them is just as fascinating.
A Religious Art
Many of the surviving manuscripts have their foundation in the Medieval period. The Gothic style arose primarily out of a desire by newly Christianized peoples to build churches, monasteries and cathedrals on a grand scale. Fine art in this period made advances through the medium of illuminated manuscripts, but this was a skill practised in every monastery. Working on parchment, the limners outlined their pictures in various coloured inks and used tempera (a mixture of various pigments with egg-yolk, oil and water) and gold leaf to create everything from an ornamental initial letter to a complete illustration in the manuscript copies of the Gospels, psalters and breviaries. Before the invention of printing from movable type, the only books were those laboriously copied by hand, a labour of love for the greater glory of God.
Adored by All
Inevitably there was also a secular parallel development when kings, princes and great merchants commissioned prayer-books, known as 'books of hours', which differed from the monastic works in their greater use of scenes drawn from everyday life. These books were produced by artists who might have learned their craft in a monastery, but who operated in purely commercial workshops. It is significant that while we know little of the identity of the monastic limners and scribes, the earliest identifiable artists in western Europe were those like Jean Pucelle of Paris and the Limbourg Brothers of Flanders, the respective creators of the magnificent Belleville Breviary and the Très Riches Heures du Duc de Berry.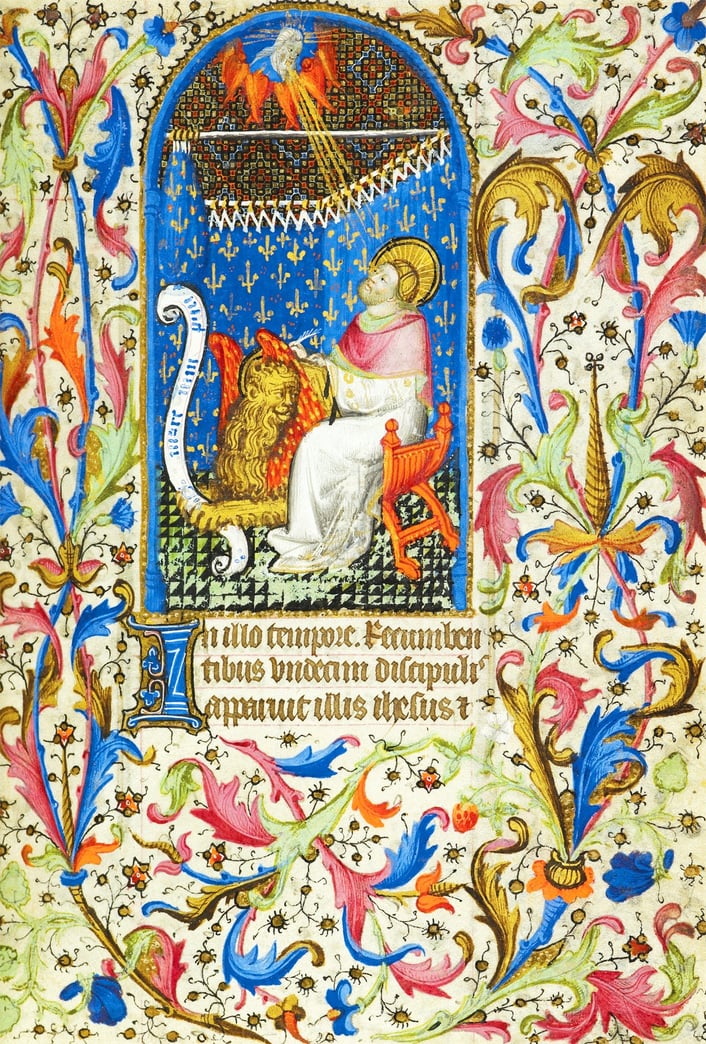 Many of the images in our calendars have a religious theme, but we've also found some beautiful secular examples too. The research, picture selection and initial designs are my favourite part of calendar work - this is the really exciting time for us, when we're shaping our new selection. And at the same time the calendars that we worked on so hard last year are finally printed and we see the fruits of our labour. I'm so pleased we've decided to do an Illuminated Manuscripts art calendar with the British Library again this year and I hope the newly printed 2014 calendar does as well as it deserves to.
Links