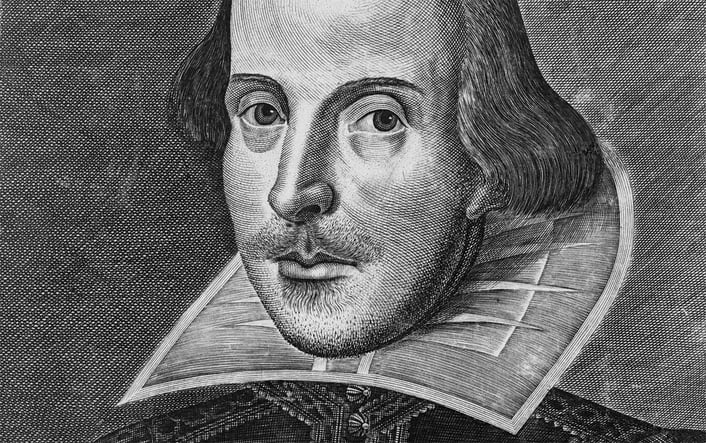 April 23 marks the 450th birthday of William Shakespeare – the most renowned playwright the world has ever known. The Royal Shakespeare Company are marking the celebrations by hosting a question and answer session with artistic director Gregory Doran live on Twitter, as well as a weekend full of pageantry and performances.
To Be or Not To Be…William Shakespeare
Of course, we don't actually know for sure that Shakespeare was born on April 23. What we do know is that he was baptised on April 26, as records have shown, and it was traditional for babies to be baptised two to four days after being born. It also makes it quite neat (or a terrible coincidence) that he is known to have died on the same date – April 23 – 52 years later. There has even been some speculation on whether Shakespeare really is who we have always pictured him as – the son of a glovemaker from Stratford-upon-Avon, dreaming of verses with quill in hand. This was the theme of the 2011 film Anonymous, which posited that the Earl of Oxford actually wrote the plays we know and love under the guise of William Shakespeare. If nothing else, this shows our deep desire to know more about the man behind the literature. Whoever he was, and whoever he collaborated with, Shakespeare was an immense talent whose works have inspired generations.
All the World's A Stage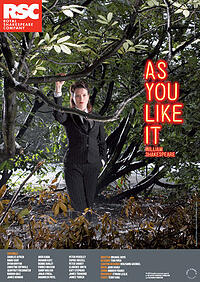 In what forms and circumstances do we most often encounter Shakespeare's works? As texts on the page, or in digital media, they can be read as the literary expressions of the imagination of a great poet, and subjected to literary criticism, as they have been since the late seventeenth century. Or they can be encountered as live theatrical events or movies, for which the texts are of secondary importance; the interpretations of great actors and directors then become paramount. Or they can be encountered embedded in other literature, as quotations and allusions, and in other media, as re-visualisations and icons in painting and film. Shakespeare's characters and phrases are everywhere in our language and our media – they have infiltrated our lives seamlessly.
Much Ado About Theatre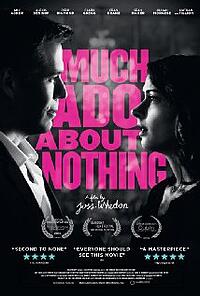 Experiencing Shakespeare's plays in the medium for which they were produced – live performance – is a fantastic experience. The passion of Romeo and Juliet is brought to life with painful vitality; the playful bickering of Beatrice and Benedick is alive with wit and affection. I have seen Much Ado About Nothing twice recently. The first time was Joss Whedon's black and white film featuring actors he regularly works with and shot at his own house. It was stylish and charming and I just 'got it'.
The second time was at the theatre, re-imagined by older actors and set during the Second World War. I was eager to see it again, having so thoroughly enjoyed Whedon's version, and never could have imagined that the same play could retain its themes, language and essence and yet take on new nuances. And the thrill of being right by the stage (I was sat second row from the front) and amongst the action was really special. I'm so glad that companies keep Shakespeare's works alive throughout the world in this way.
A Lasting Legacy
Shakespeare's works should be enjoyed in as many forms as they can, but I do look forward to seeing more theatrical performances, and Shakespeare's 450th birthday celebrations will undoubtedly see many of these taking place. One of our fantastic 2015 art calendars, produced in conjunction with the Royal Shakespeare Company, celebrates the legacy of Shakespeare through iconic posters of theatrical productions featuring renowned actors and stunning graphic design.
Links