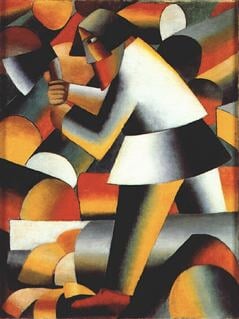 With the Tate Modern's recent opening of the first ever UK retrospective of Kasimir Malevich, it is only appropriate to admire all of the artwork he has ever created, not just his later, Suprematist work. Even though he did change the entire idea of modern art in his later works, his early art is surprisingly pastoral, bucolic and agrarian.
Artistic Beginnings
Kasimir Malevich was born in Ukraine to Polish parents, neither of whom were particularly wealthy. In fact, by modern standards, they would probably be lower class. Malevich's father moved continuously to take jobs wherever he could, whether that be in railroad construction or in a sugar factory, and Kasimir followed in his footsteps when he was a teenager. On the side, however, Kasimir began to paint in the peasant style and draw, and he attended a variety of art schools, starting with the Kiev School of Art in 1895.
In 1904, Kasimir moved to Moscow to further pursue his artistic career, and he was taught Impressionist and Post-Impressionist methods of painting. Most of his work during this time depicts landscapes or rural scenes, and it fits right into the Impressionist style. "Spring A Garden in Bloom" is one of Kasimir's paintings from this time, and it is obvious that his artistic expression changed immensely from this time to when he created Suprematism.
Slightly later, in 1907, a switch to more avant garde techniques can be seen in Malevich's work. He had become acquainted with a few more modern and edgy artists, and their influence is obvious. Gone are the pastel colors and peaceful tone: Malevich's "Self-Portrait" in this year shows a lot of evolution, as the whole mood and artistic style of this piece is quite different from the Impressionistic style of "Spring Garden in Blossom."
Even more evolution can be seen in 1910, when Kasimir was invited to join Mikhail Larionov's exhibition collective called the Jack of Diamonds. Larinov was one of the artists whose work he had come to admire in 1907, so he accepted. By this time, Malevich had been exposed to a wide variety of artistic movements including Primitive Art, Cubism, and Futurism, and all of these different influences had a huge impact on his artwork.
Later Years
Malevich ended up arguing with Larionov quite a bit, so he took on a leading role in the Youth Union- better known as an association of young Futuristic artists. From 1912-13, Malevich abandoned Impressionism and instead adopted Cubo-Futurism as his artistic style. "The Woodcutter" is a good example of what his work looked like at this time. "Black Square," Kazimir's most famous painting, for reference, was painted in 1913. In 1915, he published his manifesto and created Suprematism, the style that he is known for.
While it is true that it should be celebrated that Kasimir Malevich created a whole new, influential style of art and politics, his early art should be celebrated as well. It shows that everybody starts somewhere, and that evolution takes time. Clearly, Malevich didn't go from painting Impressionistic landscapes to simple shapes in a restricted colour palette overnight; it took longer than a decade. His life also shows that it is possible to become successful even though he came from a lesser privileged family.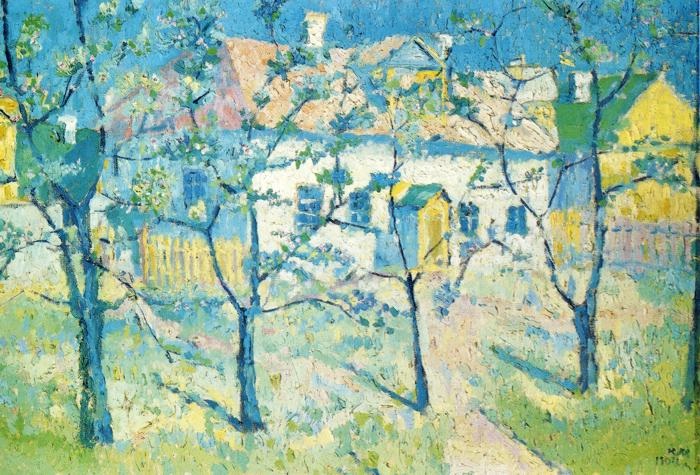 One of our fantastic new 2015 art calendars is our Tate Kasimir Malevich calendar, produced in conjunction with the exhibition, which is available now on Amazon.
Links
Get a glimpse of the exhibition in this short video from the Tate

View more of Malevich's pioneering artwork here

For more interesting articles on art, follow @flametreearts on Twitter here