The Tate Britain has been an unmissable display of British art since its inception in 1897. When Henry Tate tried to release his collection of masterpieces of art into the world to be enjoyed by all, the National Gallery didn't have the space for it, and so he built his own gallery in which to showcase all of the artworks he had collected. Since then, four Tate galleries have opened (Tate Modern, Tate Britain, Tate Liverpool and Tate St Ives), between them holding an outstandingly impressive collection of British and international art.
J.M.W. Turner
It is only fitting that the film Mr. Turner opened in cinemas while the J.M.W. Turner exhibition was on at the Tate Britain. The EY Exhibition: Late Turner – Painting Set Free is the first exhibition devoted to the work Turner produced late in life, from 1835 to 1851. It showcases how beautiful his paintings were, as he produced some of his best work in this time, even though he was misunderstood because he was a controversial figure.
Turner's work is still so influential in the modern day that a different, free exhibition inspired by Turner's use of colour is on display as well. Turner colour experiments was created by Olafur Eliasson, and he says, 'Turner's ability to shape and frame light in his paintings has had a significant impact on my work….In the Turner colour experiments, I've isolated light and colour in Turner's works in order to extract his sense of ephemera from the objects of desire that his paintings have become. The schematic arrays of colours on round canvases generate a feeling of endlessness and allow the viewer to take in the artwork in a decentralised, meandering way.'
Both exhibitions will be on until 25 January 2015.
We've produced a calendar with Tate, featuring the artwork of J.M.W. Turner. Look at it here.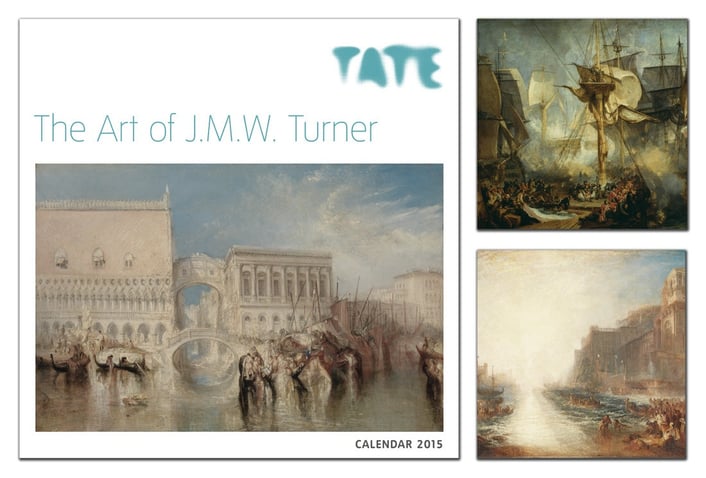 Kasimir Malevich
Earlier this year, the exhibition Malevich was put on at Tate Modern and, as the name implies, Kasimir Malevich's work was put in the spotlight. It was the first retrospective of his work in thirty years, and it was also the first ever retrospective of his work in the UK. Kasimir Malevich is considered to be the father of suprematism, which is an art style based on artistic feeling, not on portraying any particular shapes or figures.
The exhibition received rave reviews: Time Out said, '"Once in a lifetime" is an overused description but it really applies here… Unmissable.' The Sunday Times said, 'The two rooms filled with what Malevich christened suprematism are two of the most exciting spaces I have walked into at Tate Modern.' Some of the paintings that were in the show are still on display at the Tate, and it's worth seeing them, even without the ambiance of the exhibition.
We have a beautiful art calendar featuring the art of Malevich, made in associations with Tate. Look at it here.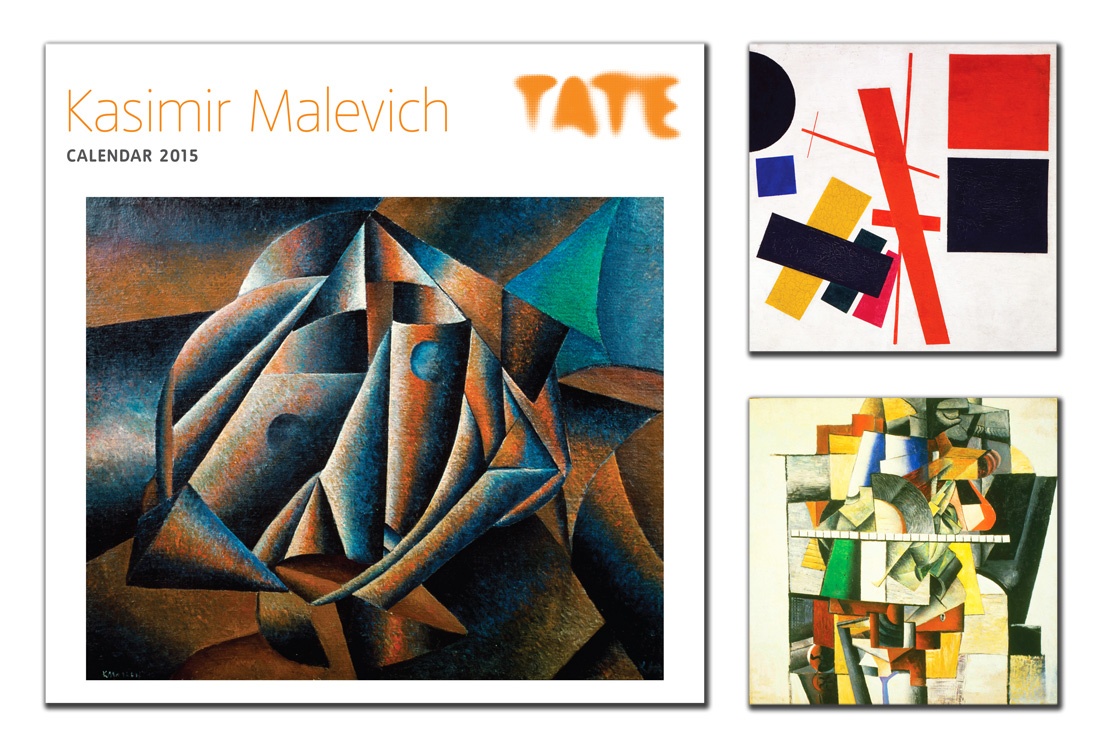 William Blake
While there haven't been any particular major exhibitions showcasing William Blake's work recently (the last one was in 2000), his paintings are still a major highlight of Tate Britain's collection. Unfortunately, he wasn't recognized as an incredible artist during his lifetime, and it took close to forty years after his funeral in order for it to be properly appreciated. In 2013, Tate Britain opened a special display room that will feature a rotating collection of his artwork until 2018. The gallery website also features a William Blake's London app that will take whoever downloads it on a tour through Blake's life.
Have a look at our William Blake Calendar made in association with Tate, here.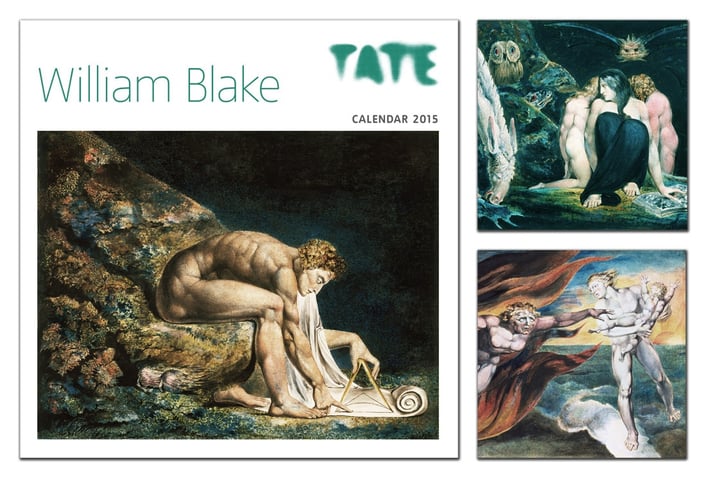 We have calendars that feature artworks by all three of these wonderful artists! Find them all here, on our website.
Links:
For more information about the William Blake's London app, click here!

Here's the TripAdvisor page for the Tate Britain.

Why not check out the Tate Modern, which is also located in London.
Tate logo taken from websiteTate logo taken from website