The general feeling from all of the critics that have reviewed Frederick Wiseman's documentary on the National Gallery is that it captures the gallery magnificently. Time Out called it 'Wiseman's densest and best' work and gave it five stars. It is said to be a fascinating look at not only behind the scenes, but a detailed look at the people who visit – tourists, school groups, professionals and students. Geoffrey MacNab, reviewing the documentary in The Independent writes, 'Some of the time, Wiseman gives viewers the sense that they are inside the gallery alongside other visitors. At other points, his camera scrutinises the faces of museum-goers with the same fascination that the artists whose work hangs in the gallery treated their subjects.' The documentary gets into all the nooks and crannies and no small detail is left out.
Wiseman was born in 1930 in boston. He had Jewish parents and he and his family experienced a great deal of anti-semitism, which led him to be very interested in justice. He went to Yale Law School to train as a lawyer before serving in the miltary between 1954–56. Then, after a few years in Paris, he went back to Boston and took up a teaching position at Boston University's Institute of Law and Medicine and eventually found his way to making documentaries, which he enjoyed a great deal more. The first feature length film he produced was The Cool World, in 1963, and then he went on to produce and direct all of his films since.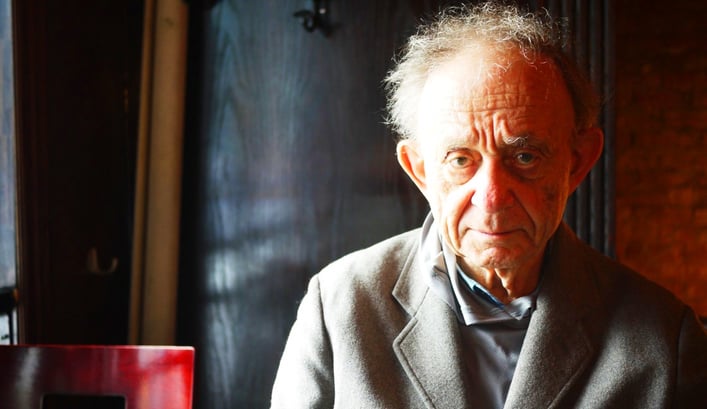 In Wiseman's latest documentary we see how decisions are made behind the scenes – with older, higher-up executives battling with younger employees who would like to see the gallery be more welcoming, and tackle more themes, that are important to a wider section of the general public. But most of all we learn about the artists that line he gallery's walls. We look at Turner, Titian, Pissarro and Monet and hear professionals talk about the masters with passionate understandings of the social, historical and political contexts of these works. If this film doesn't inspire you to pick up a paint brush or visit a gallery or two then perhaps nothing will.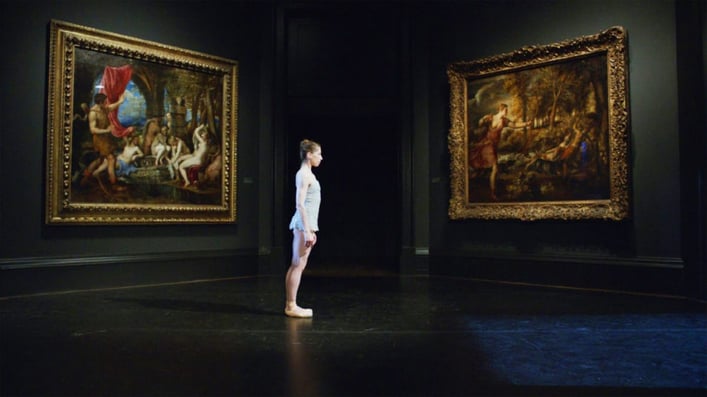 In typical Wiseman style this documentary has no voiceovers, no discernible plot lines or even a hint of a story in the traditional sense. It is a series of very artistic scenes that capture the essence of the gallery but it is no way dull; rather, at times it shows the silly and fun parts of gallery life. It is of course also interesting and informative. It gets under the detail of the art and shows you things you will never even have considered when wandering around looking at paintings in a gallery. Wiseman himself admits in an interview with the Telegraph that there was a lot he didn't know when he set out to direct this documentary. He says, 'The restoration department is the prime example. I had no idea about the X-rays and the study of the paint. I learnt to pay more attention, to figure out what the painter had in mind.' The style of the documentary reflects this attitude of his of watching and learning as Wiseman prefers to purely show what is happening, with no trace of his own opinion in the documentary – a style you will know is quite unique if you watch a lot of documentaries. Wiseman never intervenes in any scene and has managed to get into some incredibly difficult places to film – including Bridgewater State Hospital for the criminally insane (for his documentary Titicut Follies).
There have been suggestions in recent years that the National Gallery has been struggling through difficult economic times and questions over where funding will come from. But Wiseman's film shows a thriving, incredibly alive gallery that is a work of art itself.
If you'd like to check out some artwork, as featured in the National Gallery, our book Claude Monet Masterpieces of Art (ISBN: 9781783612109) features all of the popular works of this insightful and experimental artist. It can be found on Amazon here.
Links
You can see a trailer for the documentary here.
For a more detailed look at Wiseman as a documentarian, you can read this article in the Telegraph.
A great exhibition to go to at the National Gallery at the moment is Monet: The Water Garden at Giverny. Click here to find out more information.