Galleries and Museums hold great art and artefacts and this often means they make great subjects for calendars. From renaissance paintings to out of this world photography (literally!), museums and galleries are full of beautiful subjects for calendars. Take a look at ten of our most popular ones for 2019!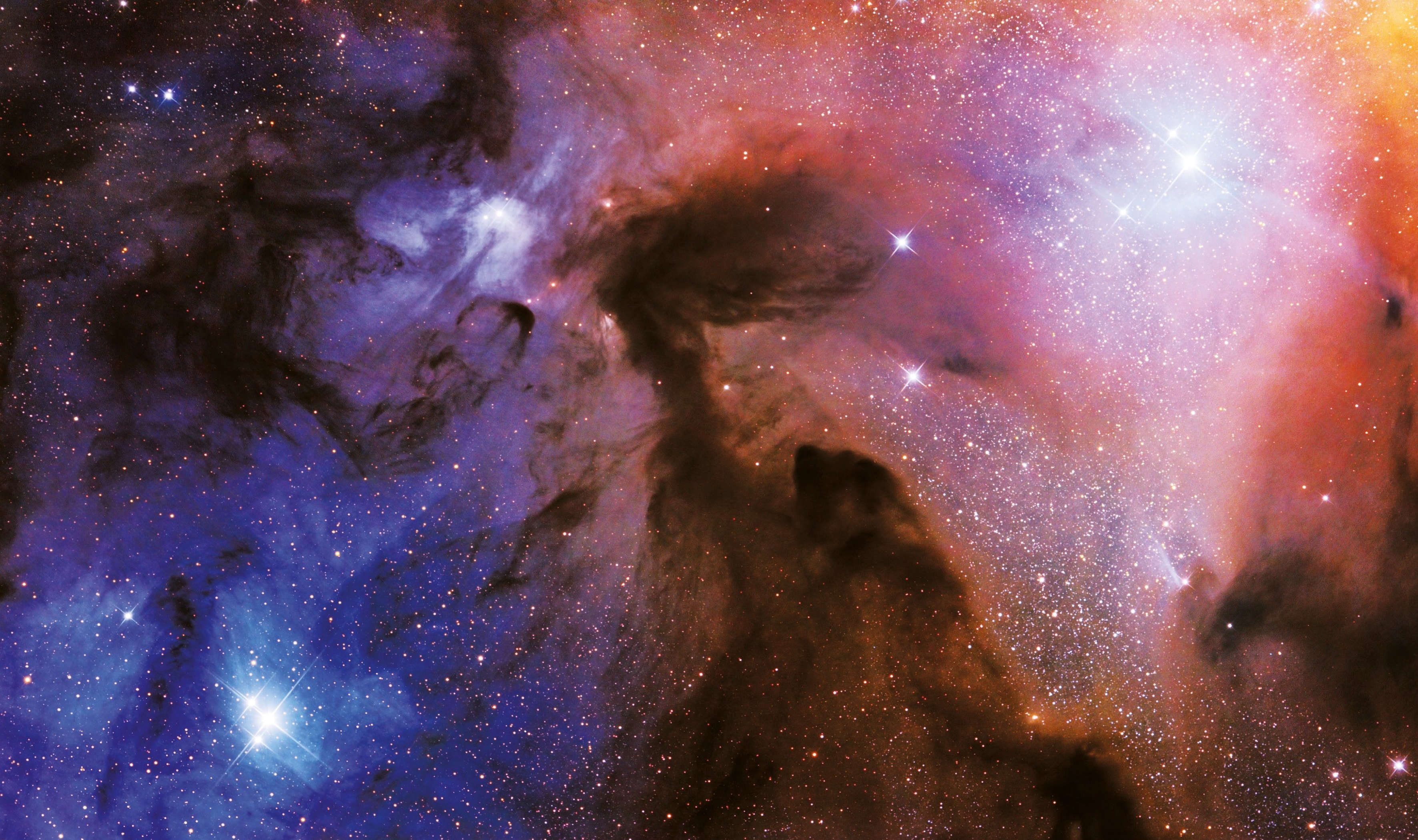 National Portrait Gallery - 60s Rock Icons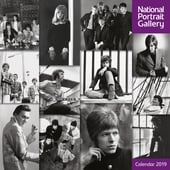 This stunning calendar features twelve photographic portraits from the National Portrait Gallery collections of some of the greatest rock stars of the 1960s. Including striking images of such legends as David Bowie, The Rolling Stones, Marianne Faithfull and The Who, this calendar is packed full of music icons that everyone will recognize.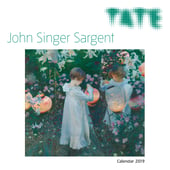 Tate – John Singer Sargent
The Italian-born, American painter of the late nineteenth century, John Singer Sargent was a celebrated portraitist of the wealthy and their privileged world. Renowned for his exquisite naturalism, some of his best work also shows flirtations with Impressionism. This beautiful Tate wall calendar offers a wide range of his most delightful portraits and landscapes.
National Galleries Scotland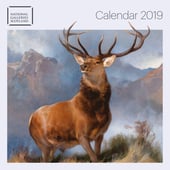 This art calendar features 12 striking and colourful masterpieces, which can all be found in the Scottish National Gallery's collection. From masters such as Joseph Mallord William Turner to the bright and bold brushstrokes of George Leslie Hunter and the beautiful and iconic painting The Monarch of the Glen by Sir Edwin Landseer, these highlights of the collection are a beauty to behold.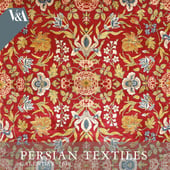 V&A – Persian Tiles
https://www.flametreepublishing.com/V&A-Persian-Textiles-Wall-Calendar-2019-Art-Calendar.htmlThe rich designs found in textiles from the Middle East are impressive to behold and exhibit an unrivalled technical mastery. This stunning calendar brings together images of 12 fascinating and beautiful Persian textiles from V&A collections, in all their intense colours and exquisite detail.
Imperial War Museum – Animals in War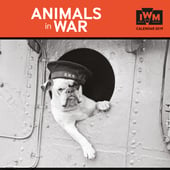 Over 16 million animals served in the First World War – they were a crucial part of the war effort. Many were kept as mascots to improve morale and for carrying supplies and messages to men at the front. This wall calendar brings together some of the best photographs from the IWM collections of the animals that served, featuring dogs, cats, a cockatoo and even a camel.
British Library – Illuminated Manuscripts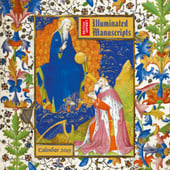 With their decorations, images, bright pigments and finishing touches of gold leaf, illuminated manuscripts are beautiful objects page by page. Drawing from the British Library's extensive collection, this wall calendar features 12 stunning and intricate details. Whether familiar with medieval history or an appreciator of fine craftsmanship, this beautiful calendar provides a visual treat.
William Morris Gallery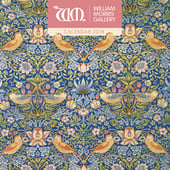 William Morris was a renowned artist and textile designer. Associated with the founding of the Arts and Crafts Movement, his work has an appeal that is still felt today. Featuring 12 celebrated designs from the collection of the William Morris Gallery, this calendar highlights the talent and longevity of the designs that came out of Morris & Co.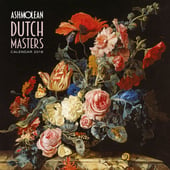 Ashmolean Museum – Dutch Still Life
This comprehensive collection of Dutch masters was bequeathed to the Ashmolean Museum in 1940. It features artists such as Rachel Ruysch, Abraham Mignon and Willem van Aelst. The paintings continue tofascinate artists and designers, inspired by their deep colours and rich, luxurious feel.
Greenwich Royal Observatory – Astronomy Photography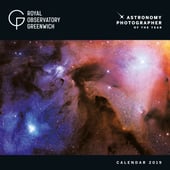 A stunning selection of 12 astronomical images that will take your breath away. Produced in connection with the Royal Observatory Greenwich's Astronomy Photographer of the Year award, this wall calendar features some of the finest examples of astronomy captured by some of the most talented photographers.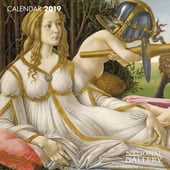 National Gallery – Renaissance Art
From Botticelli to Lorenzo Lotto, this luxurious calendar features a selection of 12 Italian Renaissance masterpieces from the National Gallery's collections. Inspired by the antique and the philosophy of humanism, Renaissance is one of the most varied and progressive periods in the history of art. Starting in the fourteenth century it constantly developed to reach its most magnificent and memorable phase at the turn of the sixteenth century.