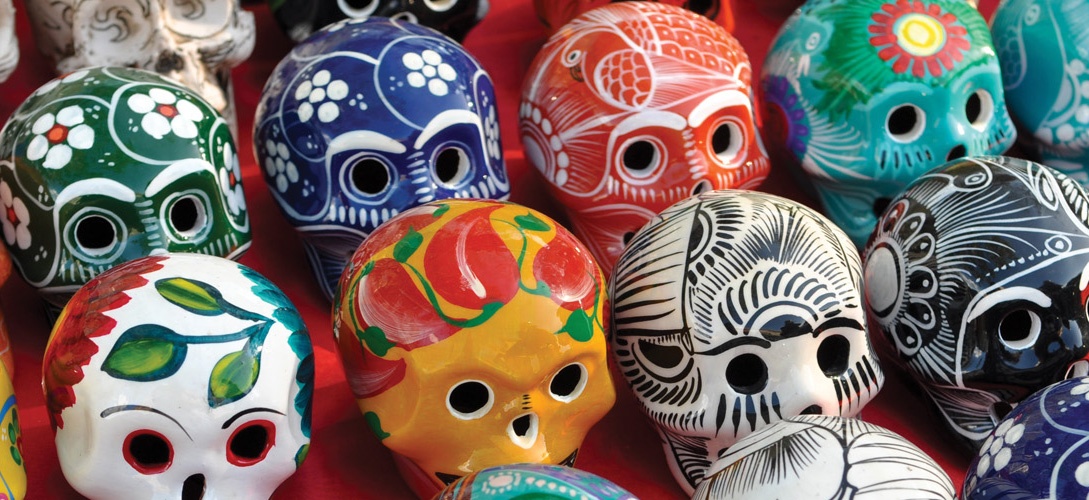 With the end of the year fast approaching, we are returning with the Top 10 calendars series for 2018! This week we are taking a look at the range of gothic and fantasy art calendars. Be it sci-fi monsters or colourful unicorns, we have something up our sleeve for everyone.
Fairies originated from European folklore and through the ages have become some of the most lovable magical creatures. Small and usually friendly, fairies enjoy having fun and lending a helping hand when necessary. This magical art calendar features 12 illustrations by Jean and Ron Henry. Intricately detailed, the images of animals and fairies living in harmony with nature seem as though they were real. Travel in time and space to the deep forests, green meadows, and secret lakes of Fairyland, and let the fairy happiness infuse your life with joy.
As a renowned children's book illustrator, Beverlie Manson specializes in magical, heartwarming scenes. From travelling down the river on a swan's back, to feasting alongside squirrels and rabbits, this colourful wall calendar brings a spark of joy into the routine of every day life. Perhaps you can recognize some of the fairies' faces? Manson is known to draw inspiration for her highly detailed paintings from the people and world that surround her.
This stunning fantasy art calendar features 12 illustrations by Josephine Wall, an English fantasy artist. As a huge enthusiast of preservation and environmentalism, she draws inspiration from close observation of nature. On the other hand she also reaches to popular fantasy and science fiction for ideas. Her work reflects the influence of Salvador Dalí's double imagery, the Pre-Raphaelites' romanticism, and Victorian illustrations. The result of Wall's variety in inspiration leads to magnificent and highly intricate fusions, kept cohesive with the constant return to her favourite colours such as lilac and golden ochre.
The nineteenth century was a period of intense technological and scientific progress. It was also the time when science fiction blossomed with H.G. Wells, Jules Verne, and many other authors publishing their masterpieces. The aesthetics of Steampunk give the technology of today a twist by mixing them with the steam-powered machinery of the past. This beautiful wall calendar presents 12 Steampunk-inspired works by exciting contemporary fantasy artists, giving life to that fascinating intertemporal fusion.
When H.P. Lovecraft wrote 'The Call of Cthulhu' in 1928, he probably didn't expect his cosmic monster to gain the level of following we witness today. As a fusion of an octopus, a human, and a dragon, the mysterious and malevolent being Cthulhu continues to fascinate and terrify almost a hundred years later. This stunning art calendar showcases 12 modern interpretations of Cthulhu, from truly dark representations, to more lighthearted appropriations of the Great Old One's iconography.
Ever since the 15th century, sugar skulls, also known as calaveras, have been used in the celebration of the Mexican Day of the Dead. Though they are created with cane sugar, calaveras are not always edible and their production process puts more effort into the design and aesthetic appeal of the skull rather than the taste. It makes sense, considering their main role is to convince the beloved dead to come back to the world of the living for 24 hours to enjoy the treat during the annual festival. Sugar skulls have recently become a popular motif in other cultures, leading to an explosion of illustrations, a selection of which appears in this colourful art calendar.
Though it may not be immediately obvious from the name, the Day of the Dead is a highly anticipated, joyful festival in Mexico. Associated with the Christian tradition of All Saints' Day, Día de Muertos dates back to an Aztec pagan festival dedicated to the goddess of death, Mictecacihuatl. To honour the dead, Mexican communities put offerings of sugar skulls, foods, and marigolds on graves and self-built private altars known as ofrendas. This colourful wall calendar contains 12 photographs and illustrations inspired by the now world-famous festival.
Virgil Finlay (1914–71) was an American illustrator of pulp science fiction, horror, and fantasy. Though he worked in various media, it was Finlay's pen and ink technical proficiency that contributed to his most spectacular works. Finlay mastered shading techniques with the use of stippling and cross-hatching, also incorporating elements of scratching for a variety of textures. In this striking art calendar, Finlay's fascinating work brings pulp fiction scenes to life with its intricate detail and commitment to realistic representation.
Kay Nielsen (1886–1957) was a popular and prolific Danish illustrator. Throughout his career, he contributed to numerous illustrated editions of tales, including those by the Grimm Brothers and Hans Christian Andersen, as well as the popular Norwegian tale East of the Sun and West of the Moon and a translation of The Arabian Nights. Later in life he moved to California, where The Walt Disney Company offered him a job. This luxurious wall calendar contains a selection of Nielsen's highly decorative illustrations of both popular and lesser-known fairytales.
One of the first mentions of unicorns was in the largely prominent Natural History written by Pliny the Elder in the first century of our era. For over one and a half thousand years his record of the world was considered a truthful representation of history and science. Having inspired artists and writers all over Europe, it is no surprise these legendary creatures still have numerous enthusiasts. This gorgeous art calendar featuring 12 inspiring artworks of this elsuive creature lets you revel in the mystical world of unicorns, infusing each day with a little bit of magic.
Links
If you want to find out more about the Day of the Dead and calaveras, check out the National Geographic's article about the exciting festival.
Read the fascinating story of how fairies became so vastly popular in this retelling of the Cottingley Fairies real life events.
To read up on Cthulhu or the inspiration behind steampunk and Virgil Finlay's work, browse the excellently researched online Encyclopedia of Science Fiction.