This week marked the long awaited re-opening of museums and art galleries throughout the UK. We can finally indulge in some wonderful art culture again, so here's a list of ten of the top UK exhibitions this year. Grab your tickets quick, we suspect they'll be in high demand!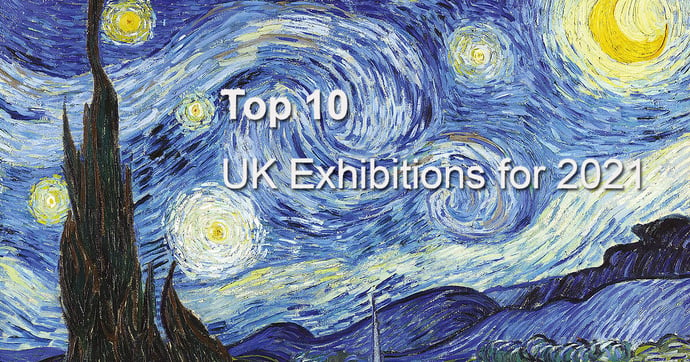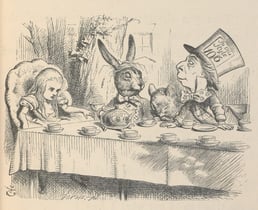 Alice at the Mad Hatter's Tea Party, by John Tenniel, 1865. Photo: Victoria and Albert Museum, London
Are you ready to fall down the rabbit hole this summer? Visit the V&A Museum to immerse yourself in Alice's Wonderland. "Exploring its origins, adaptations and reinventions over 157 years, this immersive and theatrical show charts the evolution of Alice's Adventures in Wonderland from manuscript to a global phenomenon beloved by all ages."
V&A Museum from May 22nd
Get tickets here.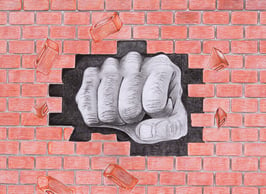 If you fancy viewing something a little different this summer, head down to HOME in Manchester for this unique exhibition. "Soul Journey to Truth is an exhibition that shines a light on the creative talent within prisons, secure settings, and people on probation in the North West.
Lady Unchained (Brenda Birungi) has curated over 135 artworks from entries to the 2020 Koestler Awards – an annual scheme run by Koestler Arts, the UK's leading prison arts charity promoting artistic achievement in the criminal justice system and secure sectors.
This exhibition aims to share the fragile and powerful stories through art that would otherwise go unheard.
Visitors can explore visual art, music and writing that imagine hopeful futures and reflect diverse voices. Artworks are curated into themes of A Moment for Self-reflection, Forest, Animals, Texts, Black History Dedication and Paths."
HOME 17th May – 6th Jun
Get your free ticket here.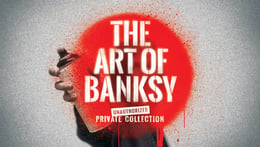 Want to see some of Banksy's best works from his unauthorized private collection this summer? Well head down to Covent Garden this summertime to see just that.
This globally acclaimed showcase features original and authenticated works associated with, arguably, the most intriguing and talked-about artist in modern history. On display are prints, canvasses, screenprints, sculptures, unique works and limited-edition pieces mainly dated between the years 1997 to 2008, the period which resulted in Banksy's most recognisable and well-known works.
The exhibit features iconic works such as 'Girl and Balloon', 'Flower Thrower' and 'Rude Copper' alongside some of Banksy's lesser known masterpieces. Banksy is most infamous for his outdoor art which can be found in streets all around the world. Banksy's indoor pieces - original and unique works on canvas, wood and paper - have been less exposed and are also on display at this exhibition.
Covent Garden location 20th May - 21th Nov
Get tickets here.
Van Gogh Alive is returning this year to London and Birmingham locations. This isn't a traditional art exhibition, immerse yourself in Van Gogh's paintings at the most visited multi-sensory experience in the world.
"Prepare to transcend time and space as you accompany Van Gogh on a journey through the Netherlands, Arles, Saint Rémy and Auvers-sur-Oise, where he created many of his timeless masterpieces. Set to an evocative classical score, a thrilling display of over 3,000 inspirational images transforms every surface that surrounds you in what has been described as an "unforgettable multi-sensory experience".
At Van Gogh Alive you don't just look at his paintings, you step inside them and feel their power."
Birmingham Hippodrome - 25th May – 11th July
London Kensington Gardens - 4th June - 26th September
Get tickets here.
If you're a fan of Van Gogh's work, check out his amazing masterworks here.
Head down to the Tate Modern this summer to see a whole other side of the sculptor who changed modern art himself. "Working at the turn of the 20th century, Auguste Rodin broke the rules of classical sculpture to create an image of the human body that mirrored the ruptures, complexities and uncertainties of the modern age.
This major exhibition is the first to focus on the importance of plaster in his work. Although Rodin is best known for his bronze and marble sculptures, he himself worked as a modeller, who captured movement, light and volume in pliable materials such as clay and plaster."
Tate Modern 18th May – 21th November 2021
Get tickets here.
Visit the Whitechapel Gallery this summer to see the works of Eileen Agar in all their glory. "Whether dancing on the rooftops in Paris, sharing ideas with Pablo Picasso, or gathering starfish on the beaches of Cornwall, Eileen Agar (b.1899 Buenos Aires – d.1991 London) transformed the everyday into the extraordinary. Her unique style nimbly spanned painting, collage, photography and sculpture, even ceremonial hats. Combining order and chaos, Agar's work fuses vivid abstraction with imagery from classical art, the natural world, and sexual pleasure.
This definitive retrospective charts her ground-breaking career from the 1920s to the 1990s. From early works influenced by her teachings at The Slade, through her experiments with Cubism and her inclusion in the 1936 International Surrealist Exhibition, to her later compositions of lyrical abstraction, Eileen Agar: Angel of Anarchy features over 150 works."
Whitechapel Gallery 19th May - 29th August
Get tickets here.

Step into infinite space this summer down at the Tate Modern. "Tate presents a rare chance to experience two of Yayoi Kusama's Infinity Mirror Rooms. These immersive installations will transport you into Kusama's unique vision of endless reflections.
Infinity Mirrored Room – Filled with the Brilliance of Life is one of Kusama's largest installations to date and was made for her 2012 retrospective at Tate Modern. It is shown alongside Chandelier of Grief, a room which creates the illusion of a boundless universe of rotating crystal chandeliers.
A small presentation of photographs and moving image – some on display for the first time – provides historical context for the global phenomenon that Kusama's mirrored rooms have become today."
Tate Modern 18 May 2021 – 12 June 2022
Tickets are sold out through to mid-october but you can sign up here to be alerted to more ticket sales in september.
This exhibition at Pallant House Gallery showcases the full range of works from the father of british pop art himself, Richard Hamilton. "Perhaps best known for defining British Pop art in the late 1950s as – Popular, transient, expendable, low-cost, mass-produced, young, witty, sexy, gimmicky, glamorous, and Big Business – Hamilton's work does not offer an instantaneous art for ready consumption, instead it champions the primacy of the idea and by doing so, asks the viewer to consider how we receive and understand the multitude of images and information that informs our modern world.
This exhibition brings together the full-range of work by Hamilton in our collection. It includes internationally important works including Hers is a Lush Situation (1958) and Swingeing London 67 (1968) alongside early studies from the 1950s and later works from the 1970s onwards that reveal his engagement with new digital technology. Behind the sense of playfulness in his work lies an enquiring mind able to create visual and verbal puns that explore and challenge the way we understand images and which still resonate today."
Pallant House Gallery until Sunday 13 June 2021
Get tickets here.
This summer The British Museum are showcasing a dramatic exhibition about the life, death and legacy of Thomas Becket. Get your tickets to discover the murder that shook the middle ages. "Marking the 850th anniversary of his brutal murder, this special exhibition presents Becket's tumultuous journey from a merchant's son to an archbishop, and from a revered saint in death to a 'traitor' in the eyes of Henry VIII more than 350 years later.
Get up close to the man, the murder and the legend through an incredible array of objects associated with Becket; from illuminated manuscripts, some of which include eyewitness accounts of the murder, to jewellery and sacred reliquaries. The exhibition features objects from the British Museum collection as well as important loans from major collections across the UK and Europe, including an entire medieval stained glass window on loan for the first time from Canterbury Cathedral."
The British Museum 20th May - 22nd August
Get tickets here.

David Hockney RA was extremely busy during the never-ending pandemic, capturing the unfolding of spring on his own iPad. He took his artistic skills to the digital world in his new exhibition compiling 116 new and wonderful works praising the natural world. He remains one of the most inventive 20th century artists to date and continues to amaze us with his talents. "Throughout his career, he's investigated new technologies and explored different ways to make art, beginning with his iPhone in 2007 before adopting the iPad and Stylus in 2010.
This new body of work – 116 works in total – has been 'painted' on the iPad and then printed onto paper, with Hockney overseeing all aspects of production.
As Hockney himself notes: working on the iPad requires the ability to draw and paint. Each work – which has been printed far larger than the screen on which it was created – allows you to see every mark and stroke of the artist's hand.
Made in the spring of 2020, during a period of intense activity at his home in Normandy, this exhibition charts the unfolding of spring, from beginning to end, and is a joyous celebration of the seasons.
Opening exactly a year after the works were made during the global pandemic, this exhibition will be a reminder of the constant renewal and wonder of the natural world – and the beauty of spring."
Royal Academy of Arts 23th May — 26th September
Get tickets

here

.
Image credits (in order):
© Victoria and Albert Museum, London
© HomeMCR
© Artofbanksy.co.uk
© Van Gogh Alive UK
© British Museum
© Pallant House Gallery
© YAYOI KUSAMA
© Richard Hamilton 2020
© British Museum
© David Hockney