We may be halfway through the year, but we've still got six months left to indulge ourselves in some beautiful art. With that being said, we've compiled a list of the top 10 worldwide exhibitions that you can still visit throughout the year. Grab your tickets!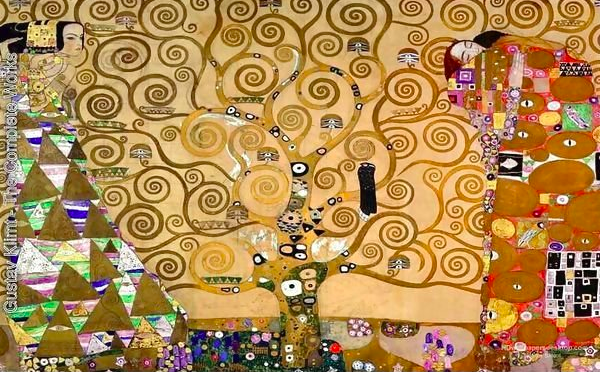 Have you ever dreamt of stepping into a painting? Embark on an astonishing journey through the incomparable universe of Gustav Klimt, one of the greatest artistic geniuses of the turn of the twentieth century. Explore his life, his career, and his secrets like never before with the help of 360º digital projections and a unique virtual reality experience. Immerse yourself in Klimt's artwork, and step into the world created by his brushstrokes.
The Boiler House, London—from July 2022
Get tickets here.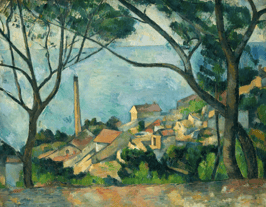 This groundbreaking retrospective sheds new light not only on how this pivotal artist created his works, but also why his art remains so vital today.
This exhibition is the first major retrospective of the artist's work in the United States in more than 25 years, and the first exhibition on Cezanne organized by the Art Institute of Chicago in more than 70 years. Planned in coordination with Tate Modern, the ambitious project explores Cezanne's work across media and genres with 80 oil paintings, 40 watercolors and drawings, and two complete sketchbooks. This outstanding array encompasses the range of Cezanne's signature subjects and series—little-known early allegorical paintings, Impressionist landscapes, paintings of Montagne Sainte Victoire, portraits, and bather scenes—and includes both well-known works and rarely seen compositions from public and private collections in North and South America, Europe, and Asia.
Art Institvte Chicago, May 15th–Sep 5th 2022
Get your ticket here.
The Turner Prize returns to Tate Liverpool in 2022. The prize is awarded to a British artist for an outstanding exhibition or other presentation of their work in the preceding year as determined by a jury.
Tate Liverpool announced the shortlist for Turner Prize 2022: Heather Phillipson, Ingrid Pollard, Veronica Ryan and Sin Wai Kin. Why not come down and view their artwork before the winner is announced at a ceremony in December.
Tate Liverpool from 20 October 2022 to 19 March 2023
No tickets needed.

How have women artists used photography as a tool of resistance? Our Selves: Photographs
by Women Artists from Helen Kornblum reframes restrictive notions of womanhood,
exploring the connections between photography, feminism, civil
rights, Indigenous sovereignty, and queer liberation. "Society consumes both the good girl and the bad girl," wrote artist Silvia Kolbowski in 1984. "But somewhere between those two polarities, space must be made for criticality."
Spanning more than 100 years of photography, the works in this exhibition range from Frances Benjamin
Johnston's early documentary photographs of racially segregated education in turn-of-the-century United States, to a contemporary portrait by Chemehuevi artist Cara Romero that celebrates the specificity of Indigenous art forms. A tribute to the generosity of collector Helen Kornblum, Our Selves features women's contributions to a diversity of practices, including portraiture, photojournalism, social documentary, avant-garde experimentation, advertising, and performance.
Birmingham Hippodrome—25th May – 11th July
London Kensington Gardens—4th June—26th September
Get tickets here.
This spring, in collaboration with New York's Metropolitan Museum of Art, we present the magic of Disney as you have never seen it before.
Inspiring Walt Disney: The Animation of French Decorative Arts displays American 20th-century hand-drawn animation alongside French 18th-century art to reveal the surprising and enchanting connections between these two artistic movements.
Tate Modern

until October 2022
Get tickets here.
Mexican Geniuses: A Frida & Diego Immersive Experience is the first and definitive immersive experience showcasing the life and work of the two most iconic personalities of Mexican art. Featuring innovative technology and projections of over 300 paintings and portraits, this unique and mesmerizing digital exhibition transmits all the beauty, emotion, and transcendence of Frida and Diego's works, which continue to make an impact even today. Discover what lies behind the minds of the two revolutionary Mexican painters as you walk through their art: see their world, their life, their dreams, and everything that influenced them, surrounding you in a flurry of sound and colour. Are you ready to step inside Frida & Diego's artwork?
London from July 2022

Get tickets here.
Washington, DC from August 2022
Get tickets here.
Step into infinite space this summer down at the Tate Modern. "Tate presents a rare chance to experience two of Yayoi Kusama's Infinity Mirror Rooms. These immersive installations will transport you into Kusama's unique vision of endless reflections.
Infinity Mirrored Room – Filled with the Brilliance of Life is one of Kusama's largest installations to date and was made for her 2012 retrospective at Tate Modern. It is shown alongside Chandelier of Grief, a room which creates the illusion of a boundless universe of rotating crystal chandeliers.
A small presentation of photographs and moving image – some on display for the first time – provides historical context for the global phenomenon that Kusama's mirrored rooms have become today."
Tate Modern until September.
Get tickets here.
The 59th International Art Exhibition of La Biennale di Venezia is titled The Milk of Dreams and is curated by Cecilia Alemani and organised by La Biennale di Venezia chaired by Roberto Cicutto.
The Exhibition will take place in the Central Pavilion (Giardini) and in the Arsenale, including 213 artists from 58 countries; 180 of these are participating for the first time in the International Exhibition. 1433 of the works and objects on display, 80 new projects are conceived specifically for the Biennale Arte.
"This Exhibition is grounded in many conversations with artists held in the last few years. The questions that kept emerging from these dialogues seem to capture this moment in history when the very survival of the species is threatened, but also to sum up many other inquiries that pervade the sciences, arts, and myths of our time."
Venice Biennale April 23rd—November 27th 2022
Get tickets here.
Conceived for four gallery spaces and the courtyard of its Milan venue, the exhibition explores the present condition of the body in the post-industrial age, in which it seems that our physical presence is losing its centrality or is even completely superfluous. This shift impacts every aspect of our lives: from our working conditions, to our health, our interpersonal relationships, and the way we retain information. The exhibition "Useless Bodies?" also explores how we physically adapt to a world increasingly based on two-dimensional imagery, not least in the light of the current pandemic.
Fondazione Prada, Milan, until 22 August
Get tickets here.

Surrealism and Magic: Enchanted Modernity is a joint exhibition project between the Peggy Guggenheim Collection and the Museum Barberini. It is the first large-scale international loan exhibition that looks at the movement's interest in magic and the occult. Presenting about 60 works, in the Venetian venue, from over 40 international museums and private collections, it offers a rich overview of the entire development of the Surrealist movement, exploring the myriad ways, in which magic and the occult informed its artistic trajectory, from the "metaphysical painting" of Giorgio de Chirico around 1915, through Max Ernst's iconic painting Attirement of the Bride (1940), to the occult imagery that underpinned the late works of Leonora Carrington and Remedios Varo. In their works, Surrealist artists frequently drew on occult symbolism and cultivated the traditional image of the artist's persona as a magician, seer, and alchemist, looking to magic as a poetic and deeply philosophical discourse, related to individual self-empowerment.
Peggy Guggenheim Collection, April 9–September 26, 2022




Museum Barberini, Potsdam, October 22, 2022–January 29, 2023




Get tickets

here

.

Image credits (in order):
© Klimptexpo/London
© Musée Picasso, Paris
© Rikard Österlund
© Mexicangeniuses.com
© Henrique Ferreira
© Sharon Lockhart
© YAYOI KUSAMA
© labiennale.org
© fondazioneprada.org
© Peggy Guggenheim Collection, Venice