Today the Tate Britain is opening its long awaited exhibition; Van Gogh in Britain. To celebrate Van Gogh's time in London we wanted to take a look at some of his letters from his time in London. His knowledge of art grew exponentially during his time in Britain and you can see the influence of this period all the way through his art.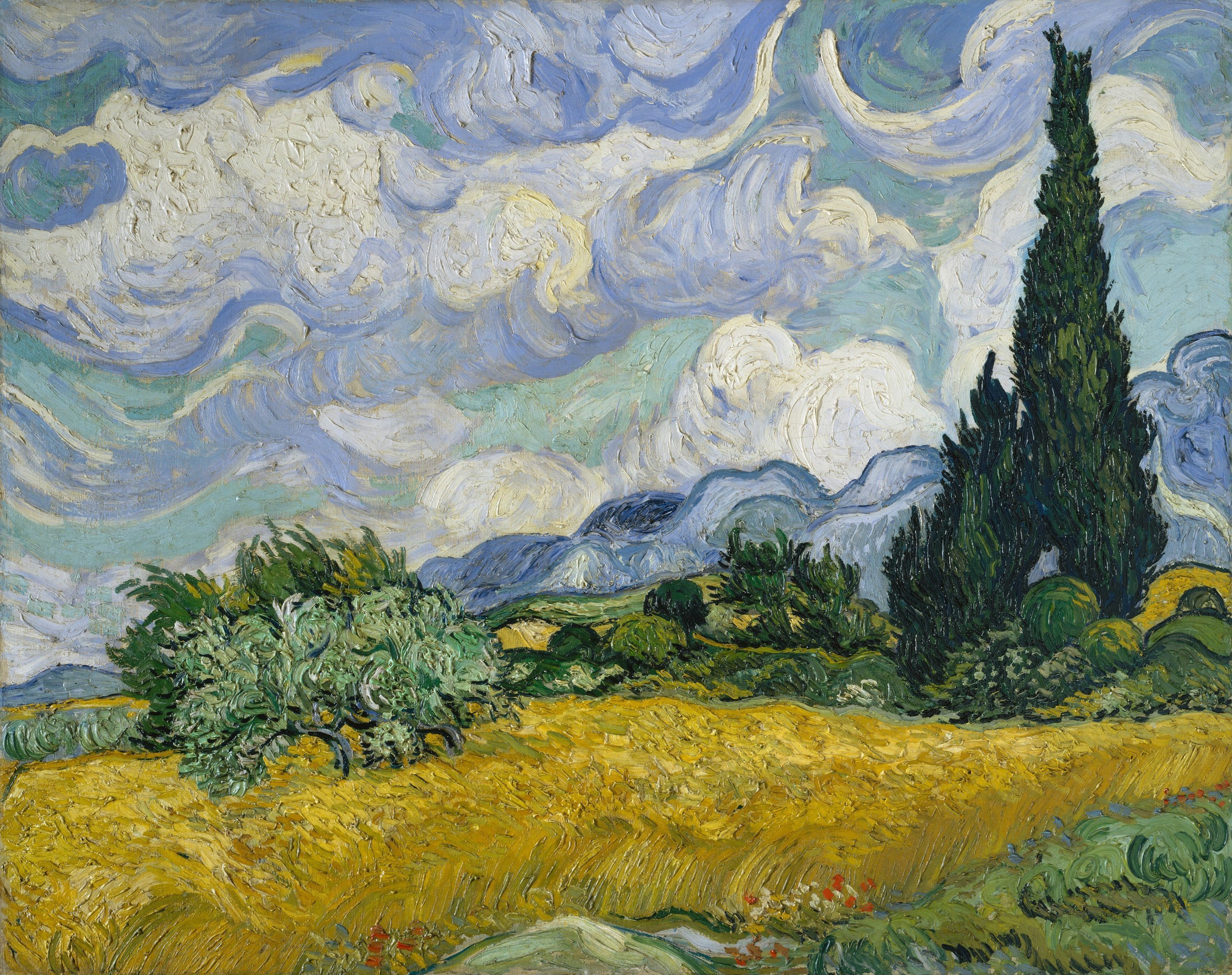 "[…] At first English art did not appeal to me; one must get used to it. But there are clever painters here, among others, Millais, who has painted: 'The Hugenot', 'Ophelia', etc., of which I think you know the engravings; his things are beautiful. Then there is Boughton, whose 'Puritans Going to Church' is on our Galerie Photographique; I have seen wonderful things by him. Among the old painters, Constable was a landscape painter who lived about thirty years ago; he is splendid – his work reminds me of Diaz and Daubigny. Then there are Reynolds and Gainsborough, whose forte was very beautiful ladies' portraits, and Turner, whose engravings you must have seen […]" - Letter to Theo (1873)
In 1972 Vincent Van Gogh (1853-1890) had been working for an art dealer in The Hague. When he had the chance to move to their London branch he jumped at the opportunity. As a young boy he had dreamed of living in London and it seemed as though his chance had finally come, and at a well paying job at that. Rather like its art, Vincent was not taken with England immediately. It was loud, brash and extremely busy. In a letter to his brother Theo he remarked that the London branch of the art dealer was not quite so exciting as that of The Hague.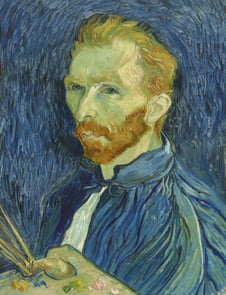 After several months in the city, Van Gogh moved from his initial lodgings to a new room, lodging in Hackford Rd, Stockwell. It was around this time that Van Gogh began to fall in love with the city. While the art he produced during his time in London is not particularly interesting, and certain gives no inkling of the talents he would later develop, his time there grew his perspective as an artist. In the excerpt from his first letter to Theo (above) he begins to detail a wide range range or artists whose work he'd been seeing and how they are affecting his view of art. While not hugely transformative of his art at the time, Van Gogh's time in London was very transformative of his person. His mind was blown by what he was seeing and in another letter to Theo in 1974 he told about all the new art he'd experienced since.
"[…] How I wish I could have another talk with you about art; but we'll just have to keep writing each other about it. Admire as much as you can; most people don't admire enough.
Here are the names of a few of the painters I particularly like. Scheffer, Delaroche, Hebet, Hamon, Leys, Tissot, Lagye Boughtotn, Millais, Thijs Mans, De Groux, De Braekeleer Jr., Millet, Jules Breton, Feyen-Perrin, Eugene Feyen, Brion, Jundt, George Saal, Israels, Anker, Knaus, Vautier, Jourdan, Jalabert, Antigna, Compte-Calix, Rochussen, Meissonier, Zamacois, Madrazo, Ziem, Boudin,erome, Fromentin, de Tournemine, Pasini, Decamps, Bonington, Diaz, Th. Rousseau, Troyon, Dupre, Paul Huet, Corot, Jaque, Otto Weber, Daubigny, Wahlberg, Bernier, Emile Breton, Chenu, Cesar de Cock, Mile. Collart, Bodmer, Koekkoek, Schelfhout, Weissenbruch, and last [but] not least, Maris and Mauve.
But I could carry on like that for I don't know how long, and then there are still all the old masters, and I am sure I have forgotten some of the best of the modern ones. Do go on doing a lot of walking and keep up your love of nature, for that is the right way to understand art better and better. Painters understand nature and love her and teach us to see. […]" - Letter to Theo (1874)
Van Gogh's influences and inspirations were growing over his time in London, as were his motivations as an artist. While he was seeing all this art that was making his brain whir with excitement, he was also becoming increasingly disenfranchised with the art world. Too many of its patrons seemed far more concerned with the value and projected value of the works they were buying, instead of the beauty or craft involved in making them. After a couple of years working at the London branch of the art dealer he worked for, he was transferred to their Paris branch. His discontent with the art world grew even further over his time in Paris and when he was offered the chance to return to England he did. Unfortunately, while he could return to the country, he could not return to his love of the art world and within months he was let go from the dealership.
Van Gogh's time in London was not a period of any great productions and very little surviving art was made across the two years he spent there. What his time in London was was a formative period that would set him on the path his life ended up taking. The influences in his work, along with his detachment from the art world, were an ever-present reminder of his time in London that runs through his artistic catalogue.
---
Van Gogh's letters to his brother really show how his time in London blew up his interest in a wide range of art, in the process building a huge base of influences, and offer a window into what was important to him. Throughout his life, Van Gogh's letters can offer insights like this. When paired with his art you really begin to get a deep understanding of the mind producing the incredible work. If you enjoy this pairing of Van Gogh's letters and thoughts with his art then make sure you check out our Van Gogh book from our Masterworks series!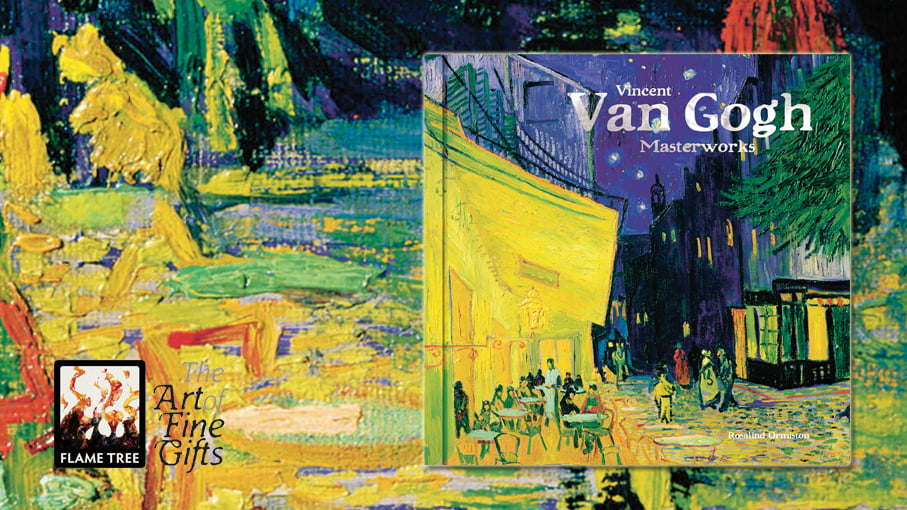 Check out Vincent Van Gogh from our Masterworks series here!
A gorgeous new edition with the cover printed on silver. Vincent van Gogh is considered one of the world's greatest painters, his work having had a huge and far-reaching influence on 20th-century art as well as remaining visually and emotionally powerful to this day. We all know of Van Gogh's troubled genius, but now through his letters to his brother Theo, as discussed in this beautifully illustrated and fascinating giftbook, you will discover the true depth of the artist's thoughts, beliefs, ambitions and his struggle with his mental illness. Containing translations of some of the most revealing letters and insightful commentary, alongside photographs of the letters themselves and his best-loved artworks, this is a real treat.