Welcome back to Part 4 of our author-focused After Sundown blog! Following the announcement of the contents list for our new horror anthology, After Sundown, edited by Mark Morris, we are going to talk a little bit about the talented authors featured in this new book!
---
Michael Bailey is a writer, editor, book designer and a resident of forever-burning California. He is the recipient of the Bram Stoker Award, the Benjamin Franklin Award, over two dozen independent accolades, and a Shirley Jackson Award nominee. Publications include the novels Palindrome Hannah and Phoenix Rose, the fiction and poetry collections Scales and Petals, Inkblots and Blood Spots, and Oversight, and more than sixty published stories, novelettes and poems. Edited anthologies include The Library of the Dead, You Human, Adam's Ladder, four volumes of Chiral Mad, and many more. Find him online at nettirw.com.
---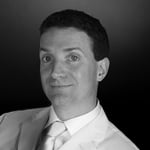 Grady Hendrix is the Stoker-Award-winning author of Paperbacks From Hell, and he avoids speaking with demons whenever possible. His novels include My Best Friend's Exorcism, The Southern Book Club's Guide to Slaying Vampires, We Sold Our Souls and Horrorstor. His movies include Mohawk and Satanic Panic. You can hear him blather on and on at www.gradyhendrix.com.
Photo credit: Albert Mitchell
---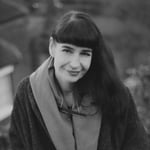 Sarah Lotz is a novelist and screenwriter with a fondness for the macabre. Her collaborative and solo novels have been translated into over twenty-five languages. Her most recent work includes the novels The Three, Day Four, The White Road and Missing Person. She currently lives in the UK with her family and other animals.
---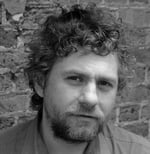 Robert Shearman has written six short story collections, and between them they have won the World Fantasy Award, the Shirley Jackson Award, the Edge Hill Readers Prize and four British Fantasy Awards. He began his career in the theatre, and was resident dramatist at the Northcott Theatre in Exeter and regular writer for Alan Ayckbourn at the Stephen Joseph Theatre in Scarborough; his plays have won the Sunday Times Playwriting Award, the World Drama Trust Award and the Guinness Award for Ingenuity in association with the Royal National Theatre. A regular writer for BBC Radio, his own interactive drama series The Chain Gang has won two Sony Awards. But he is probably best known for his work on Doctor Who, bringing back the Daleks for the BAFTA winning first series in an episode nominated for a Hugo Award. His latest books are We All Hear Stories in the Dark, an interactive modern spin upon the Arabian Nights, and a novelisation of his Doctor Who episode Dalek for Target.
---
Make sure to come back next week for the last part!
Links: