Asian Ghost Short Stories is the latest in our series of beautiful hardbacks that combine older classic work with new and recent takes on the theme. At 432 pages, the anthology is a treasure trove of fascinating tales, selected with award-winning Associate Editor Lee Murray, and including a foreword by K. Hari Kumar and introduction by Dr. Luo Hui. In this Author Q&A, some of the authors on the modern side of the book share the various inspirations behind their stories, so see below for a teaser of what's in store…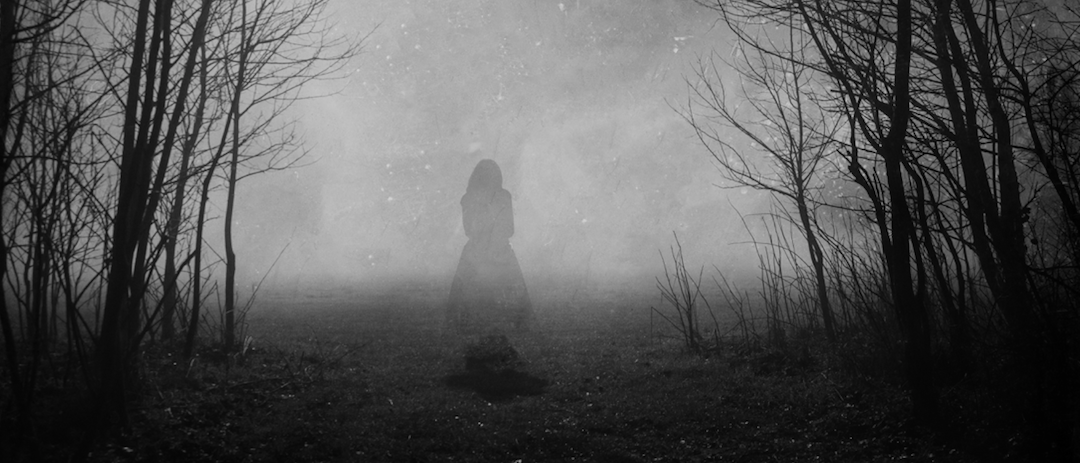 What was the inspiration behind your story in this anthology?
For this anthology, I wanted to write a horror-western story like the film Bone Tomahawk, except it's set in my country of birth, the Philippines. I'm interested in the idea of civilisational ghosts, the traces of long-forgotten cultures that linger on the periphery of the modern world. I tried to explore that concept in 'Juramentado' by creating a fictional tribe of warrior-priests based on Tausug freedom fighters and mythical figures from Bagobo lore. Originally, the historical Juramentado were Muslim swordsmen who defended their lands by waging a holy war called parang sabil. According to legend, the US Army created the Colt M1911 pistols specifically to kill these brave fighters who were so deadly in guerrilla warfare and close-quarters combat. This, of course, is only a tall tale, one of many that were spread during the Filipino-American War to justify a brutal, genocidal campaign. Nonetheless, this anecdote about the Colt M1911 served as the seed for my short story which combines Lovecraftian cosmic horror with historical events. I hope you will enjoy reading it as much as I enjoyed writing it.
Hopefully this is obvious to Asian ghost story aficionados! I wanted to modernise a story from the Japanese Kwaidan. Hoichi the Earless was a favourite of mine. Turning a blind biwa player into an arrogant guitarist set the mood for the rest of the piece and I really enjoyed considering what sort of person would risk everything for music.
Like most of my stories, this began with images and moments stuck in my mind. I visualised scattered queen of the night flowers, a tractor overturned by a gust of wind, trees uprooting and settling down elsewhere because the earth no longer supported them, and a frail figure crouched in a verandah. I took all the images and movements and threw them onto a page just to see what would happen. It transformed into a tale of nature acting unnaturally and the destruction of old structures, though its ultimate meaning is up to the reader.
When I immigrated to America as a child, my family went into the Chinese restaurant business. For years, I spent pre-service hours wandering the front rooms, fiddling with placemats and salt shakers, before retreating to a darkly lit basement to play during dinner. I was an only child for a long time and all the basement shadows became my squad of imaginary friends – monsters, ghosts, and other spooky things. I've included a few in this story.
K.P. Kulski – The Pavilion of Far-Reaching Fragrance
Nineteenth-century Korean history is rather tragic exemplified by the assassination of Queen Min. Like many, I've been captivated by her story – her path to power and horrified by her especially brutal murder by the Japanese government with the assistance of pro-Japan members of the Korean court. While researching the setting of Gyeongbokgung Palace for my novella House of Pungsu, I kept thinking about what Queen Min's ghost would do to punish those who betrayed her – and 'The Pavilion of Far-Reaching Fragrance' was born.
Monte Lin – Little Bone Collector
I wrote a story at Clarion West that led me to try and expand it into a novel. I had fallen into the mire of research about California's Gold Rush and Railroad eras, and I decided to write a short prequel story for one of the characters, Li-hao, in order to freshen up my perspective. I'm hoping to revisit Li-hao's story one day, maybe as a set of short stories or as that aforementioned novel.
As a child growing up in Pakistan, I often heard news stories about girls being burnt alive after marriage by their in-laws for not bringing enough dowry or other reasons. When I was fourteen or so, our teacher told us he was arranging dowry money for an orphan girl who lived in his neighbourhood. My family, friends, and I chipped in to create a dowry fund for the girl and she was 'married off'. A few weeks later I saw the teacher. I smiled and asked him, "How is the girl doing?"
He looked at me. "She's dead." I remember being rooted to the ground with shock. He said, "they say the stove exploded and killed her." I don't know if there was a police inquiry, if the husband/in-laws were absolved, or if the girl did die in a freak accident, but that memory has never left me. 'The Fortune of Sparrows' was my way of dealing with that grief, that dreadful knowledge.
The Devil Cigar Man is an urban legend that made the rounds on the internet some years back, often just a sentence or two before the author boosted more famous paranormal denizens of the Philippines, such as the White Lady and the Headless Priest. I briefly mentioned him in 'Multo' (Apex Magazine #68, January 2015), but I knew I couldn't do the devil justice until he received a story of his own.
During my childhood, I lived in Sacramento, California and loved going into San Francisco with my family, or for school field trips, because at Chinatown there, I blended in. When the opportunity presented to write a story about the Chapel of the Chimes (a crematorium where ashes are kept in 'book' urns housed in bookcases, resembling a kind of 'library of the dead') I knew I wanted to write a Chinatown story that had a supernatural explanation for the great earthquake of 1906.
Lena Ng – Last Train Onwards
My story was inspired by the Nagoro Doll Village in Tokushima Prefecture on the island of Shikoku, Japan. I was trying to recreate the feeling I had when I read about it – melancholy and wistful. I used fictional locations so I could take some creative license in the location descriptions.
Ayida Shonibar – Stories Our Parents Told Us
Bengali folklore is rich with haunting tales. I grew up hearing stories of spirits whose essence is shaped by (often unfulfilled) longing. They are physical manifestations of the deepest human emotions. Some of my favourites explore gender and sexuality, and how stifled potential can lead to disastrous consequences. 'Stories Our Parents Told Us' is my sapphic reimagining of Shakchunni, a ghost who possesses living women because she yearns to relive the passion of her marriage.
'Ghost' was written a decade ago when I was doing a Master of Creative Writing at a university in Aotearoa/New Zealand, and it was written for a short story competition which it subsequently went on to win. In many ways, I think the story reflected my headspace at the time. I was much younger, wanting to figure out where I fit in this land I chose to call home, and attempting to decolonise my writing – still an ongoing journey! The idea for 'Ghost' really came from one image in my head, and it was of two siblings who were left alone much of the time, and really only had each other to rely on, whether or not they liked it. I grew up with four older siblings, so I'm interested in those family dynamics and how they ultimately play out.
Yilin Wang – The Silence of Farewells
I wrote 'The Silence of Farewells' because I wanted to try writing a story about Chinese diaspora experiences from the perspective of someone who has been left behind in the homeland rather than someone who has gone abroad. The story is inspired by my personal experience: when I was studying abroad in the UK, my maternal grandma passed away in China and I could not visit or get a chance to say goodbye. My grandma was writing a memoir in the years leading to her death, one that she promised she would let me read one day, yet when I finally made it back to her hometown a couple years later, I was told by many relatives that no such memoir could be found. I wrote this story from the perspective of a grandma's ghost to explore the grief and loss that can come with living in the diaspora.
Yi Izzy Yu and John Yu Branscum (translators)
– On the Jiangshi and Other Returns and One Extra at a Wedding
We contributed two translated pieces by the eighteenth-century writer Ji Yun. He fascinates us because he deftly uses 'nonfiction' supernatural accounts to explore philosophical and social issues. 'On the Jiangshi and Other Returns' is foundational to Chinese vampire literature because of its depiction of the jiangshi and the metaphysical issues this figure broaches. Similarly, 'One Extra at a Wedding' is foundational to East Asian ghost stories and dramas about lovers who die and return as pining spectres.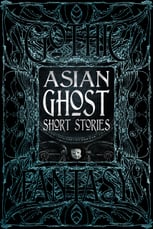 To read these stories and more, buy the book from our website here! Available in the US and Canada from next week.