Available to buy now, our anthology Chilling Crime Short Stories combines work by modern authors with older classic fiction from the genre! With new stories on the theme and a foreword by Margaret Murphy, the book joins our flourishing series of anthologies and is perfect for fans of the crime genre. In last week's Author Q&A, which you can read here, authors from the collection revealed the inspirations behind their contribution. Now, they kindly return to cast light on their writing methods, and reveal their own favourite crime stories: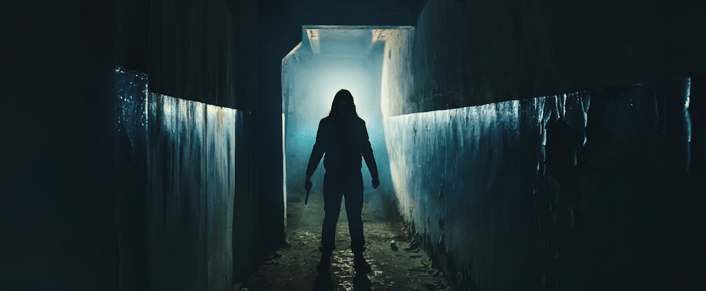 What are your favourite stories from this genre?
I've been rediscovering how linguistically inventive and ingenious Agatha Christie was (I wrote a novella, The Village Killings, as a kind of tribute). I'm fond of John Dickson Carr's Chestertonian puzzles. John Franklin Bardin's first three crime novels are highly individual essays in paranoia. Contemporaries I admire – Dennis Lehane, Steve Mosby, Alex North, Val McDermid, Ian Rankin… I love film noir – Anthony Mann, John Huston, Howard Hawks – and the austere crime films of Jean-Pierre Melville.
I regularly read tons of crime and love a range of works in all mediums by diverse authors, but I have to say the most exhilarating recent chill for me has been the TV series Yellowjackets. Slick, sly, hilarious and horrifying and so, so chilling. Yikes. More please.
Gillian Flynn is one of my favourite authors in this genre. I enjoyed Gone Girl, Dark Places, and Sharp Objects. So many great drama and horror films focus on crime, but a few that come to mind are Se7en, Psycho, The Usual Suspects, and particularly in relation to my story 'Move-in Weekend' in this anthology, The Bad Seed and The Good Son.
Recently I've really enjoyed the series Black Spot which also welds together the genres of crime and folk horror. Another favourite is the Straw Men trilogy by Michael Marshall. He's a master at finding the weird in a crime story. Stylistically, I really enjoyed Hannibal and music-wise I'm a big fan of murder ballads so listen to a lot of Johnny Cash, Nick Cave and Bobby Gentry. Also, the absolutely stunning Murder Song by Aurora.
A few of my favourite crime authors include Elmore Leonard, Walter Mosely, Lyndsay Faye, and Megan Abbott. Leonard and Abbott have a rhythm and dance to their prose, and both Faye and Mosely have a knack for telling stories that pull me in until the final page is turned.
My story 'Monsters' in this book owes an obvious debt to various thriller/SFF movies and television, most notably Men in Black and The Silence of the Lambs. Probably Dexter too, but I've never actually watched more than an episode or two of that one.
My all-time favourite is probably 'The Two Bottles of Relish' by Lord Dunsany. It involves a travelling salesman who hawks bottles of relish and a man whose wife has disappeared under mysterious circumstances. Not to give anything away, but the last line is unforgettable: 'Num-Nummo relish is solely for meats and savouries.'
I'm a big fan of the Douglas Preston & Lincoln Child books. They write terrific suspenseful mysteries, often with an element of the supernatural.
I love the grittiness of Duane Swierczynski's work. Severance Package is one of my favourites of his. You can never go wrong with Elmore Leonard, as well as Laird Barron. All of them have such a specific tone to their voice and fully immerse you in their work.
Can you tell us a little about your writing process?
Tom Mead
For me, it's a three-part process. Usually I come up with the 'trick' first of all. In other words, I will dream up some sort of mechanism by which a locked-room mystery or impossible crime could be acted out. Then I think about the kind of person who might be capable of such a crime. And from there, I develop the other characters, the relationship between them, and the setting. That's how the plot forms, and then I will typically draft the whole thing from beginning to end. And last of all comes the editing and redrafting.
I am a very slow writer so I try to write the first draft as hastily as possible, assuming that not a single sentence will survive to the final draft unchanged. That frees to concentrate on the flow, not the details. I typically go through more than ten drafts.
Alexes Lester
Music is a huge part of my writing. I have to have music, and I have to write at night. For whatever reason, I can't focus on horror or science fiction if the sun is in the sky.
I get an urge to write, and when that urge strikes, I have to answer. I don't keep a schedule and likely wouldn't stick to it if I had one. My favourite setting in which to write is the 'computer room' in my home. It's isolated from the 'living' parts of the house. And yes, I write on the computer. My handwriting's too atrocious to do anything else!
As a dyslexic (I consider that a blessing), I process information differently – that can lead to some odd initial interpretations of information. Sometimes that leads to a story idea. I write small chunks at a time (I try to write every day, so the effort is consistent), with very little planning. I allow the story to tell itself. I go back and forth as the work progresses, to make sure that I retrofit the text with necessary foreshadowing and background. Once a draft is finished, I edit, rewrite, edit, rewrite. Multiple times. Eventually there is a polished story. It is a bit like mining a jewel; locate the tale, cut it out of the adjoining rock, clean up, cut, and shine.
I always find it easier to write in public places – bars, libraries, coffee shops – than at home. I remember I wrote 'The Peculiar Affliction of Allison White' in this anthology at a bar/music venue in Columbus called Rambling House. That was in 2019, before Covid restrictions made it a little more difficult to write in public. I'm usually able to write a short in more or less one sitting, and then maybe show it to some friends or family who can offer criticism for what needs to be fixed, and usually I don't outline beforehand. Writing something longer, like a novel, requires me to outline everything first, or I know I'll never get it finished.
I always write in the evening, after the sun has gone down. I'll be thinking about whatever story I'm working on throughout the day, and when I finally sit down to write I know exactly where it's going next. I don't plot, so everything is a surprise. A discovery. I also won't ever veer away from the thing until it's done. I need that momentum. I tend to write single-spaced. Visually, there seems to be more energy to words and sentences packed tightly together. All the blank page on double-spaced makes me feel like I'm thinking, typing slower than I should be.
I always say 'just write and edit later'. You can get too hung up on writing the perfect paragraph and never reach the end. So I get myself comfortable on my sofa, cats beside me (or not, depending on their typical feline mood), laptop and coffee to hand, music to suit playing, and then I write. Just write!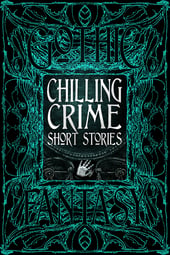 The book is available to buy now – get your copy here!
Links
Did you miss Part 1 of the Q&A with these authors? Catch up with it here.
See the full list of authors in this book

here

.
Browse the full collection of anthologies

here.