It's beginning to look a lot like Christmas, and we've got just the thing for it: our new book Christmas Gothic Short Stories! This beautiful hardback anthology collates brand new stories and work by modern authors with older, classic fiction on the theme. Get set for a spooky festive season with this first part of the Author Q&A, where we learn about the inspirations behind the modern tales in the book…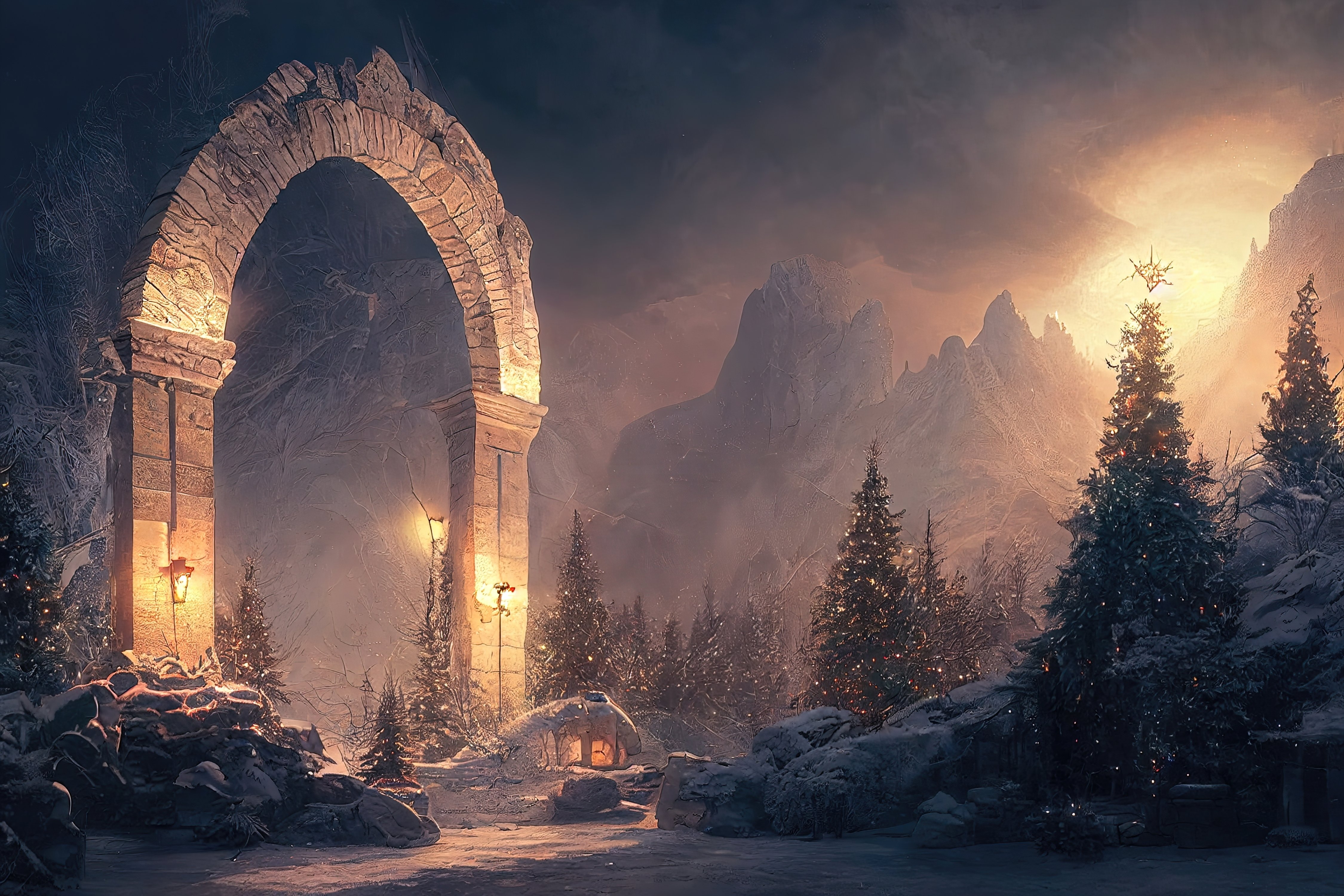 What was the inspiration behind your story in this anthology?
'Calling Card' was commissioned by the Liverpool Daily Post in 1978 as a ghost story for the paper's Christmas special. The story was to span the period from Christmas Eve to New Year's and to employ all the Merseyside locations it could. Several gave me ideas, some of which proved too gruesome for the editor, who rejected the story but paid for it. In 1983 his replacement approached me for a Christmas ghost story for the newspaper, and perhaps tastes had changed, since the tale was published without demur.
I wanted to write a Christmas ghost story set somewhere usually associated with summer. I've always found British seaside resorts in winter bleak but atmospheric and much more creepy in the 'off' season. I also knew I wanted to write about the people who holiday there at that time. Those B&B's and small hotels fascinate me.
James Dodds – Elvis Saves Christmas
Actress Ellen Travolta (John's big sis) does an annual Christmas reader's theatre in Coeur d'Alene, Idaho. She solicits themed stories from local authors. In 2019, the theme was Christmas Miracles. My wife and her sister had been after me to write "Something not weird for a change. Something with a dog in it." This was the result. (Turns out Ellen wanted stories about real miracles, so I sent it to Flame Tree instead!)
I wanted to write a Krampus story because all of the ones I'd read really were just the same: Krampus comes to town and kills some people. I wanted something more supernatural, more about the real Krampus. So I started reading the old tales of Father Winter, Odin, and the Wild Hunt. And then I saw the legend of the Yule Cat and the Yule Elf. Right then, I knew this had to be the basis of my story.
Marina Favila – Mr. Anders Meets a Stranger
My fiancé took me to Solvang, a Danish town in California, famous for quaint little shops, windmills, and, well, Christmas. Stores celebrate the holiday year-round, selling ornaments, Santas, angels, lights. The town also boasts a Hans Christian Andersen bookshop-museum, which houses many beautifully illustrated collections of Andersen's sweet, sad children's stories. It won't be hard to see how this trip inspired my own toy store with the glittering mermaid in the window. I hope I also captured Andersen's curious ability to blend the lovely with the strange, the hopeful with the melancholy.
Every December, I attempt a scary Christmas tale, and it becomes more difficult each year as I've started exhausting both holiday and horror tropes. However, the year I wrote 'Bone Chill', I made a little sketch of a classic-looking skeleton bearing a traditional Christmas fruit cake. I paired the skeleton with a stuffy intellectual for a fireside chat, and the story kind of wrote itself from there.
Stories happen. I often have no idea what sparks them; once I have a central figure in mind, I try to work out who they really are, to report them as real people, not literary constructs. I suspect this one came originally from photographs of elderly Victorian women wreathed in layers of black, sitting rigid, upright, staring at the camera without expression. Each must have had tales to tell; perhaps this is one of them.
'The Unforgiven' arose out of a desire to write a ghost story featuring a plucky child protagonist – the kind of thing the BBC might have filmed for children's television back in the traumatising 1970s. For the background to the tale, I relied on the stories my mother told me about growing up in a household much like the one described in 'The Unforgiven'. Mum had nine brothers and sisters, and so her childhood Christmases were invariably impoverished but happy affairs and generally accompanied by lots and lots of snow – something that seems almost inconceivable now.
The inspiration for 'Christmas Interrupted' started when I visited London and saw Kindertransport – The Arrival, a commemorative statue at Liverpool Station. From Wikipedia, 'It commemorates the 10,000 orphaned Jewish children who escaped Nazi persecution and arrived at the station during 1938–39.' I wondered if, many years from now, when humans were long extinct, the statue might still be there – but who would see it? Why, Santa Claus, of course! He's immortal, right? But, if humans are extinct, then it's probably WAY in the future – and Santa Claus would be very old. Next thing you know, I've got a Santa Claus in the distant future, suffering from Alzheimer's, and still trying to deliver toys at Christmas to non-existent children, with his long-suffering elves humouring him. The statue is central to the story – especially the surprise ending!
E.E. King – Christmas at Trelawny
I wanted to write a 'classic' gothic with an uncertain end. Is the narrator crazy, or is it real, like the Turn of the Screw, by Henry James. By chance, I read an article about recent discoveries of witch pits in Cornwall that were still being used as late as the 1960s. That led to an investigation of the English witch hunts of the 1500–1700s, and the infamous The Malleus Maleficarum/the Hammer of Witches. The history of the witches is completely true, based on The Pendle trial, which established the precedent of allowing children to testify in trials of witchcraft. The Museum of Witchcraft and Magic in Boscastle, Cornwall is also true. Although the education of my protagonist is fictional, I did base her unfortunate history on a real person. The ending took me ages! At first I had her die and a relative of hers come to Trelawny, presumably to repeat the haunting, but it didn't have the uncertainty that I desired.
My entry was inspired by Mildred Clingerman's story 'The Wild Wood', which is without a doubt the most menacing short story I've ever read. After hearing PseudoPod's adaptation of the story, I began to see the traditional Christmas tree in a darker light. My own child often reports seeing horrors in the mundane, and those influences clustered together in my mind until I had a story, already formed before the first words were ever typed, of a little girl who fears the family Christmas tree.
I'm intrigued by the liminal nature of islands and causeways. Seeing the tidal clock at St. Michael's Mount, Cornwall, triggered writing this. Made locally in 1785, as well as time keeping, it cleverly still shows the daily tides for safe crossings. In my story the clock plays false. At Mont St. Michel, Normandy, I learned the incoming tide races faster than a galloping horse and a visit to the abbey at Lindisfarne completed the inspiration.
One of the great things about the Santa Claus/Father Christmas mythology is that there are so many different aspects of the story to explore, especially through a SFF lens. For 'Workshop' I decided to more closely examine Old St. Nick's army of toymakers, but realised early on that the labour conditions of a factory without any oversight body are never pleasant for the workers…
Neil Gaiman is one of my favourite writers. His work always stimulates my imagination and leads me down unexpected paths of inquiry. He wrote a story in which a partially eroded tombstone played a role. It got me thinking about people whose stones have worn away completely. The forgotten dead.
I wrote my story especially for this anthology! Since it was a call for Gothic stories, I used as many of the classic elements as I could: creepy old house, naive ingénue, mysterious visitors, stormy weather. One inspiration for the plot was the classic film Portrait of Jennie, in which there's a ghost who isn't exactly a ghost. I can't say more without spoiling my story.
Marie O'Regan – In the Howling of the Wind
I've always loved ghost stories – and woke up with the image of a little boy waiting at the window for his parents, in my head. From there, the idea soon fleshed out, with the grandfather looking after him, the house not being what it seemed… probably so many influences, but the first that springs to mind is the 1980 movie The Changeling, one of my favourite supernatural films.
When I was a kid, I loved playing with our holiday décor, especially having my mom's Christmas dolls journey up the tree. As an adult, I was mining my memories to come up with something for my writer's group's Christmas party, and I hit upon that recollection. Suddenly, the dolls' adventure took on a deeper purpose, one about connection and choices and even regret. After all, the holidays can take some people to dark places.
I was fascinated by the folklore surrounding Krampus, but I didn't have any idea how to write a story from that fascination. Then I thought of Krampus alongside Santa Claus. Both figures are essentially opposite sides of the same holiday coin. Or, I thought, they're like twin brothers. From that one strange observation, the start of 'The Dark-Eyed Boy' took shape.
My story, 'Snowman', was something that was bumping around in my head for quite a few years. Having grown up in Ohio when that region had some heavy winters, I remembered encountering snowmen while wandering about at night, and how they didn't seem quite as cheerful when you came across them on a dark road.
Suzanne J. Willis – And a Piece of Coal Where Her Heart Once Beat
I absolutely love tales about Krampus, a much more interesting Christmas character than Santa Claus! But while we know the stories of what Santa does for the whole year, I wondered what it is that Krampus occupies himself with. And then I began thinking about what kind of child might seek Krampus out…
'Ashes at Midnight' was inspired by a frankensteining of Irish myths about the Leannán sídhe, changelings, and the idea that terror can force a spirit right out of its body. In this case, a dark spirit from the world of fae steals the body of a young girl, but the mortal outcast doesn't give up. The boy who loved her became the man haunted by her, and no amount of power or sorcery could change that.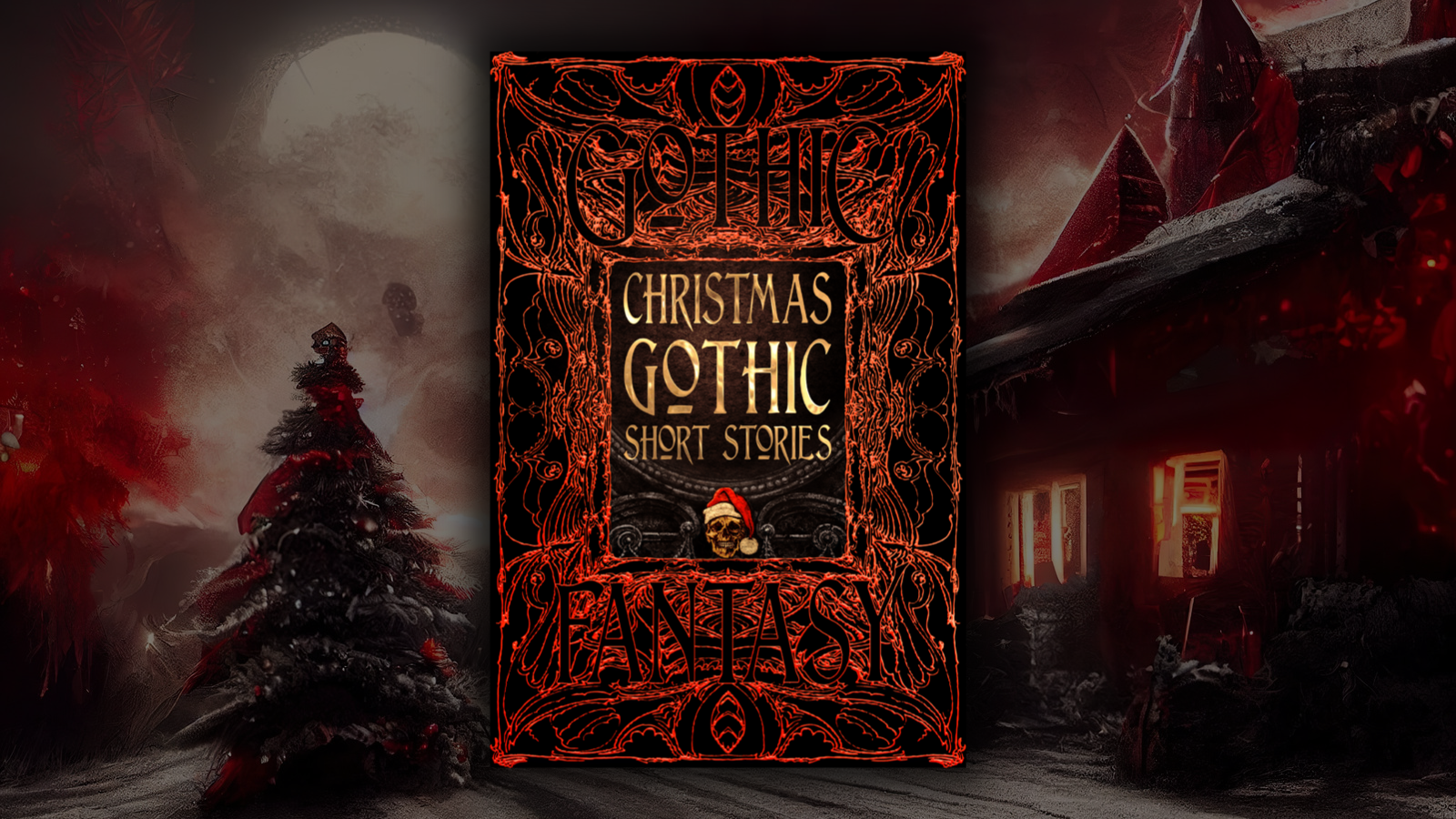 To read these stories and more, buy the book from our website, Amazon or Barnes & Noble!
Links