Our new anthology, Epic Fantasy Short Stories, is due out in this week! Paired with Detective Mysteries, the two collections gather together the work of modern authors with classic fiction from the genres. Epic Fantasy promises to be a bewitching mix of adventure, fearsome beasts, and enchantment, and you can read more about the featured tales in Part 1 of this Author Q&A. Now, the book's contemporary authors tell us a bit more about their favourite fantasy stories, as well as the different ways they bring their own stories to life: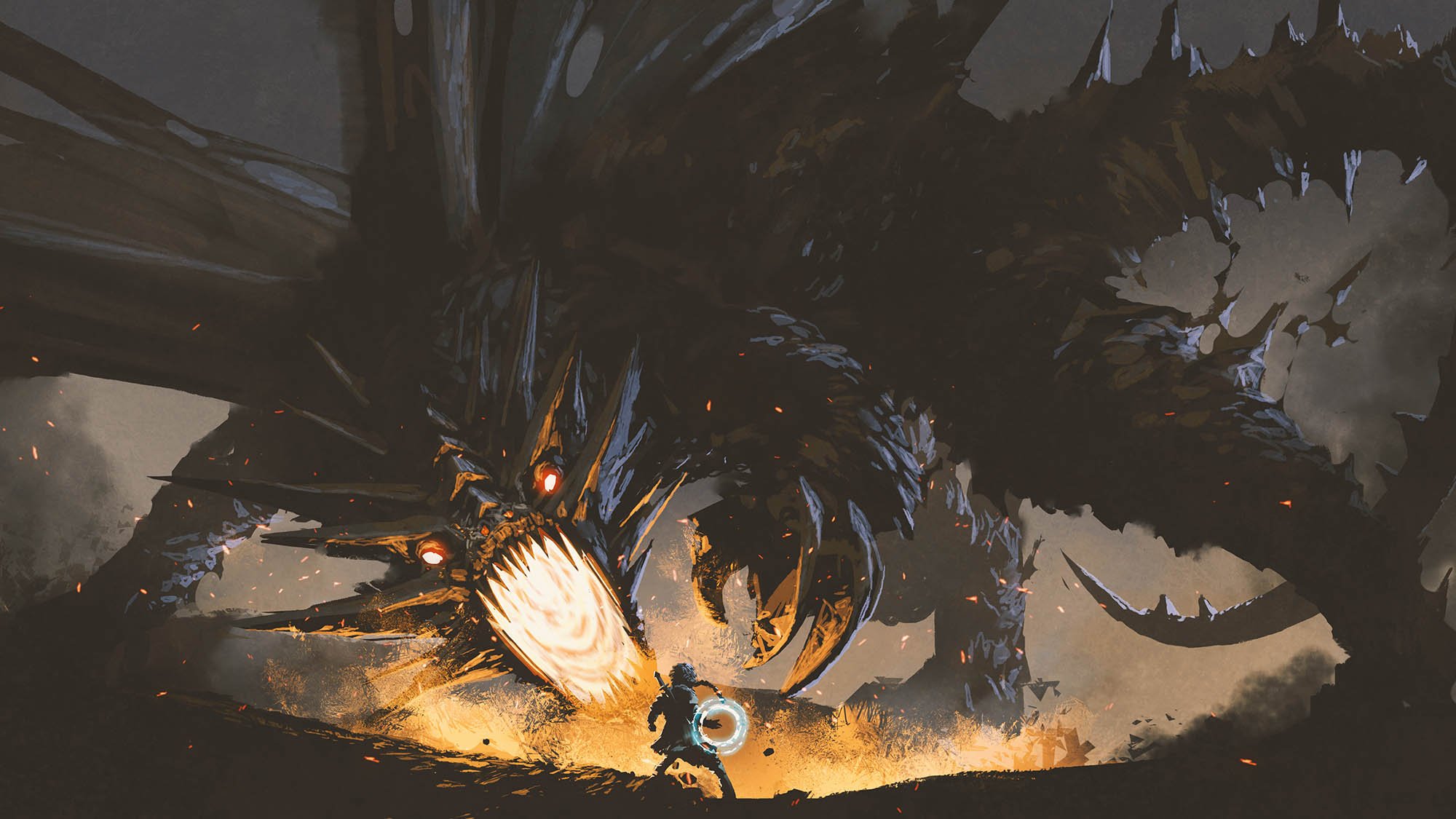 What are your favourite stories from this genre?
I have to pay tribute to The Lord of the Rings trilogy and The Hobbit by J.R.R. Tolkien, as well as George R.R. Martin's A Song of Ice and Fire. That said, I was a big fan of Stephen Lawhead's work growing up, especially the Pendragon Cycle and his Song of Albion trilogy, and the Dragonlance Chronicles by Margaret Weis and Tracy Hickman are absolutely brilliant. (I'm also a fan of Avatar: The Last Airbender.)
I definitely grew up on a steady diet of Tamora Pierce books, but these days the magazine Beneath Ceaseless Skies is one of my favourite places to find epic fantasy. If I had to pick my one favourite they've put out in the last few years, I think it would be Seth J. Dickinson's 'Laws of Night and Silk'. I also adore the Tensorate novella series by JY Yang, and N.K. Jemisin's Inheritance Trilogy, both of which have absolutely mouth-watering prose layered in over complicated and fascinating worlds.
Rather than talk about just one story, I think I will have to mention one author above all others – the author who inspired me to become a writer: Tanith Lee. Her fabulous works contain both magic and technology, have grand love stories and epic relationship fails, and she created worlds using a poetic prose that always made them come to life in vibrant detail. She continues to be an inspiration to me as a writer, and I strive to capture even a small part of her talent. RIP.
Cassandra Taylor
I fell in love with Patrick Rothfuss' The Kingkiller Chronicles from the moment I opened them. I also adore The Lord of the Rings in all adaptations, The Way of Kings by Brandon Sanderson, Stardust by Neil Gaiman, and Ron Howard's 1988 film Willow.
Some of my favourite stories from this genre have to be Vampire Hunter D series by Hideyuki Kikuchi, The Dark Crystal, and The Broken Earth Series by N.K. Jemisin. I love stories where there are strong female characters, and creative world-building.
I fell in love with Tolkien before I reached my teens. Robert E. Howard was next, and his energy and inventiveness enthralled me. Fritz Leiber brought his own brand of wit and intelligence to sword and sorcery, as did Jack Vance and Michael Moorcock. I found Catherine (C. L.) Moore's tales of Joiry especially evocative and wonderful, and I'd say the same of Clark Ashton Smith. More recently, Ursula Lee Guin's Earthsea series is essential.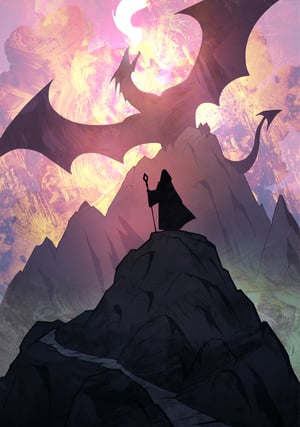 The Lord of the Rings movies. (I admit, I've had the books for over thirty years and never read them.) Ladyhawke. Princess Mononoke. For books, the Valdemar series by Mercedes Lackey and Marion Zimmer Bradley's Darkover novels.
I'm a sucker for anything written for the old Dungeons & Dragons world. Give me R.A. Salvatore, Margret Weis and Tracy Hickman, or Troy Denning any day. I also really liked the fantasy world created by Laurell K. Hamilton and wish she'd get back to that, but she's got other things demanding her attention.
Robin Hobb's The Farseer Trilogy was mind-blowing for me at 16-17, but my tastes run towards the weirder and grimdark edges of the genre as well. I love China Miéville's Bas-Lag trilogy, and the work of Joe Abercrombie, especially The Heroes. Also, Terry Pratchett's Discworld series. I'm constantly discovering great new stories and writers in magazines like Beneath Ceaseless Skies, Strange Horizons, Lightspeed and Interzone. These Flame Tree anthologies are always eye-opening, too!
Can you tell us a little about your writing process?
Writing can be a difficult process at times. Some people imagine that professional authors create a perfect story from beginning to end in a spurt of creative magic. That's not how it goes. Or, at least, it never works that way for me. I envy anyone who can do that! That first blank page is always too daunting for me, so I find my way with shards of ideas, scribbled in fits and bursts. Fragments of an end, a beginning, a middle. All jumbled up. Then it's a case of playing with the puzzle pieces until I feel comfortable enough to stitch them together. Often it takes time to complete the jigsaw. Having other reading material around and the right kind of music to fit the subject helps to get into the flow a lot too. I tend to work a lot at night as well, when everything is much quieter.
When it comes to short stories, I like to get my first draft down in one writing session if I can. It helps me keep the tone consistent and keep my momentum going. Sometimes, though, I write up to the climax and have to take a break to consider how the protagonist is going to work their way through the situation I've placed them into. This story ['The Tracks of the Pi Nereske' in Epic Fantasy] actually went through a couple different iterations before I finally figured out how I wanted it to end.
I always draft on my computer; anything on paper is usually rather unintelligible unless it's outline material. My very professional writing space is my bed, and I'm one of those writers that only produces great deals of content when there's a deadline (otherwise I'm slow). Some of my best work has been last-day-of-deadline panic. Chaos is great.
I write in longhand, in slim 'Muji' brand notebooks, outdoors if it's nice enough or in a coffee shop when it's cold out. Sometimes I'll write out an entire first draft in one session, sometimes I'll eke out bits and pieces of a story over the course of months. Also, since I don't plot out my stories (or books) in advance, more than 50% of my writing process is actually spent revising what I've already written.
Usually spend a few days to a week mulling over bits and pieces before writing. I keep notes in a notebook, on my phone, laptop, wherever I can, though. I sometimes take a few weeks off between a batch of stories and my WIP novels, but then spend months writing. I try to hold myself to 500-1000 words a day – not counting editing. I am trying to be better at editing after the drafts are complete, but I still end up editing the previous days' work out of habit. Like life, not just my stories, it's a continual 'Work in Progress'.
I'm a 'pantser' who often has to revise my beginnings multiple times until I get a handle on what the story I'm trying to tell really is. I tend to do revisions as I go along, because if my scaffolding isn't good the rest of the piece falls apart. I like Stephen King's metaphor of writing as a fossil; usually I begin with an image or a sentence of a few words and have to excavate the rest to find out what I've got.
My writing process is less a process and more a continuous battle with the double demons of doubt and distraction. I'm still not finished figuring out my best battle strategies, but the ones that work best so far are writing on my laptop (my handwriting is mollusc-slow), writing away from home where I'm not surrounded by my usual diversions, and writing fast, fast, *fast* – no looking back, no fiddling with sentences or even fixing typos, just keeping my head down and ploughing through, without giving myself time to question what's coming out of my brain. Questioning – and editing – can come later, but as Jodi Picoult says, 'You might not write well every day, but you can always edit a bad page. You can't edit a blank page.'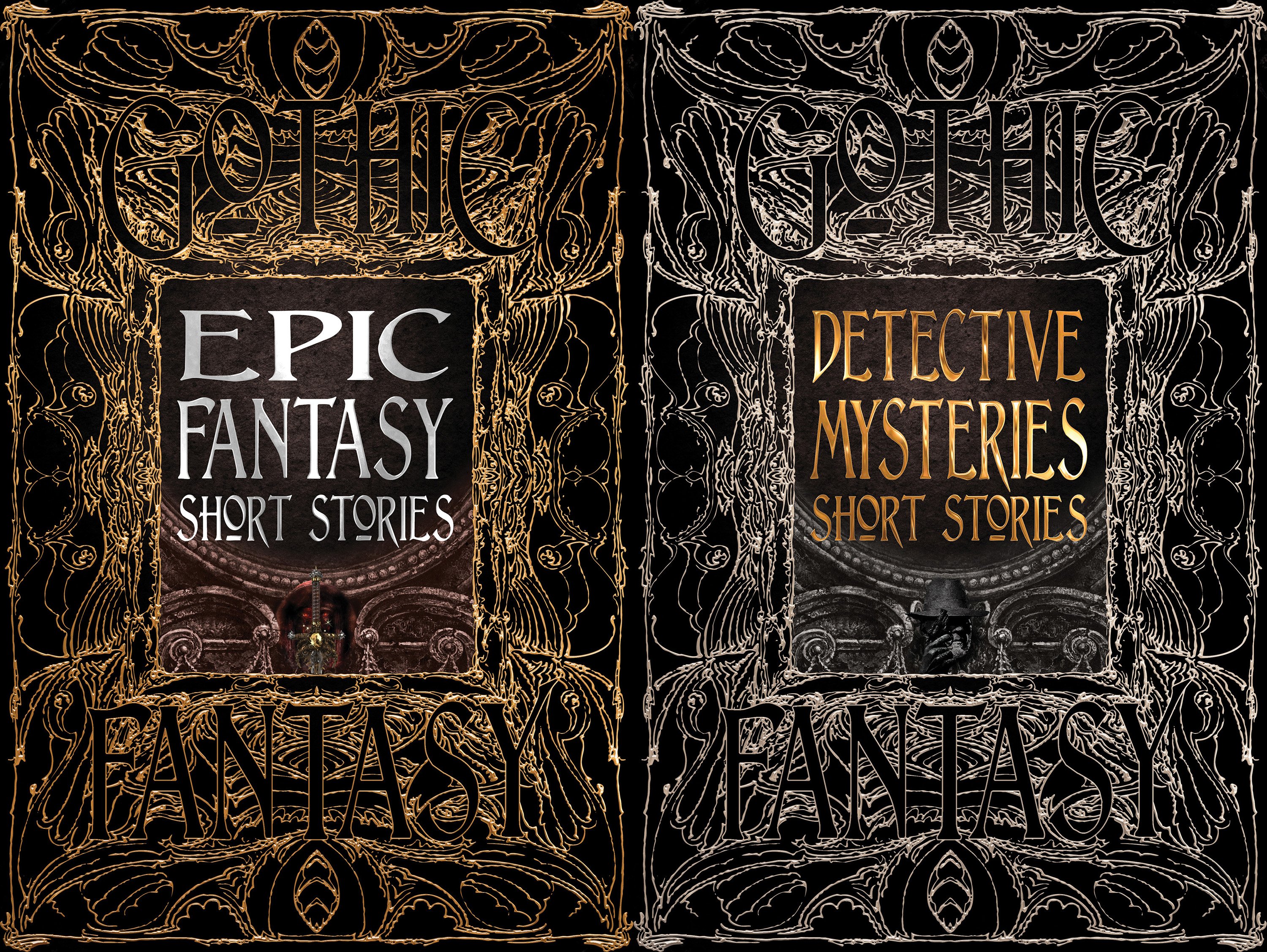 Epic Fantasy is available to pre-order on our website here!
Links
Did you miss Part 1 of the Q&A with these authors? Catch up with it here.
See the full list of authors included in Epic Fantasy here.
Browse the full collection of anthologies

here.
Images courtesy shutterstock.com