We have three great new titles coming out in March, so we wanted to talk about them! These include a new horror from Tim Waggoner called The Forever House, Robert Mitchell Evans' Vulcan's Forge and Two Lives, a crime book featuring stories from China. Find out more here!

The Forever House - Tim Waggoner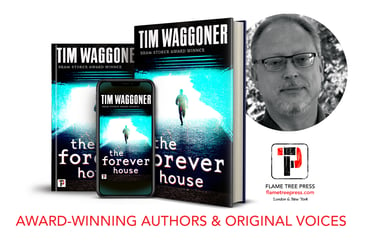 "Bram Stoker Award-winner Tim Waggoner consistently delivers the goods when it comes to hard-hitting horror fiction, with compelling characters and dangerous horrors at every turn." – This is Horror

In Rockridge, Ohio, a sinister family moves into a sleepy cul de sac. The Eldreds feed on the negative emotions of humans, creating nightmarish realms within their house to entrap their prey. Neighbors are lured into the Eldreds' home and faced with challenges designed to heighten their darkest emotions so their inhuman captors can feed and feed well. If the humans are to have any hope of survival, they'll have to learn to overcome their prejudices and resentments toward one another and work together. But which will prove more deadly in the end, the Eldreds . . . or each other?
---
Vulcan's Forge - Robert Mitchell Evans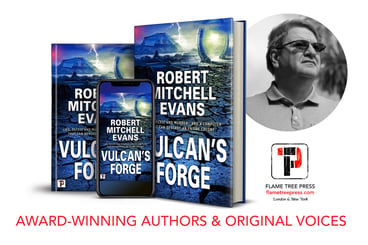 "Vulcan's Forge is a compelling journey into a fascinating future that combines intriguing speculation on social development and human nature with a richly realized, techno-noir future." Brian Trent, author of Ten Thousand Thunders

Jason Kessler doesn't fit in the society of Nocturnia, the sole colony that survived the Earth's destruction. Between the colony's dedication to a distorted vision of mid-twentieth century Americana, its sexually repressive culture, and the expectation that his most important duty is marriage and children Jason rebels, throwing himself into an illicit and dangerous affair with Pamela Guest, but Pamela harbors a secret. Soon the lovers are engaged in a lethal game of cat and mouse with the colony's underworld head and the secrets Jason unlocks upend everything he knew, exposing dangers far beyond Nocturnia and its obsessions.
---
Two Lives - Tales of Life, Love & Crime - A Yi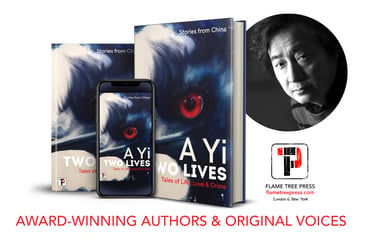 Seven stories, seven whispers into the ears of life: A Yi's unexpected twists of crime burst from the everyday, with glimpses of romance distorted by the weaknesses of human motive. A Yi employs his forensic skills to offer a series of portraits of modern life, both uniquely Chinese, and universal in their themes. His years as a police officer serve him well as he teases the truth from simple observation, now brought into the English language in a masterful translation by Alex Woodend. The stories include Two Lives, Attic, Spring, Bach, Predator. The first in the new Flame Tree Press series, Stories from China.
Make sure you check back in with the blog for more Q&As with the authors of our February releases!
FLAME TREE PRESS | February Releases | 1 | Catherine Cavendish Q&A
FLAME TREE PRESS | February Releases | 3 | Beth Overmyer Q&A