Our latest anthology, Hidden Realms Short Stories, includes new and old tales of exploration, fantasy and ethereal spaces. The modern stories sit alongside classic fiction from the likes of Frances Hodgson Burnett, Lord Dunsany, Lewis Carroll, George MacDonald, Edith Nesbit, H.G. Wells, and more. Last week, in the first part of this Q&A, authors spoke about the inspiration behind their stories in the book. Now, they cast light on their methods, as well as their favourites from the genre, so see below for some fantastic story recommendations and writing tips!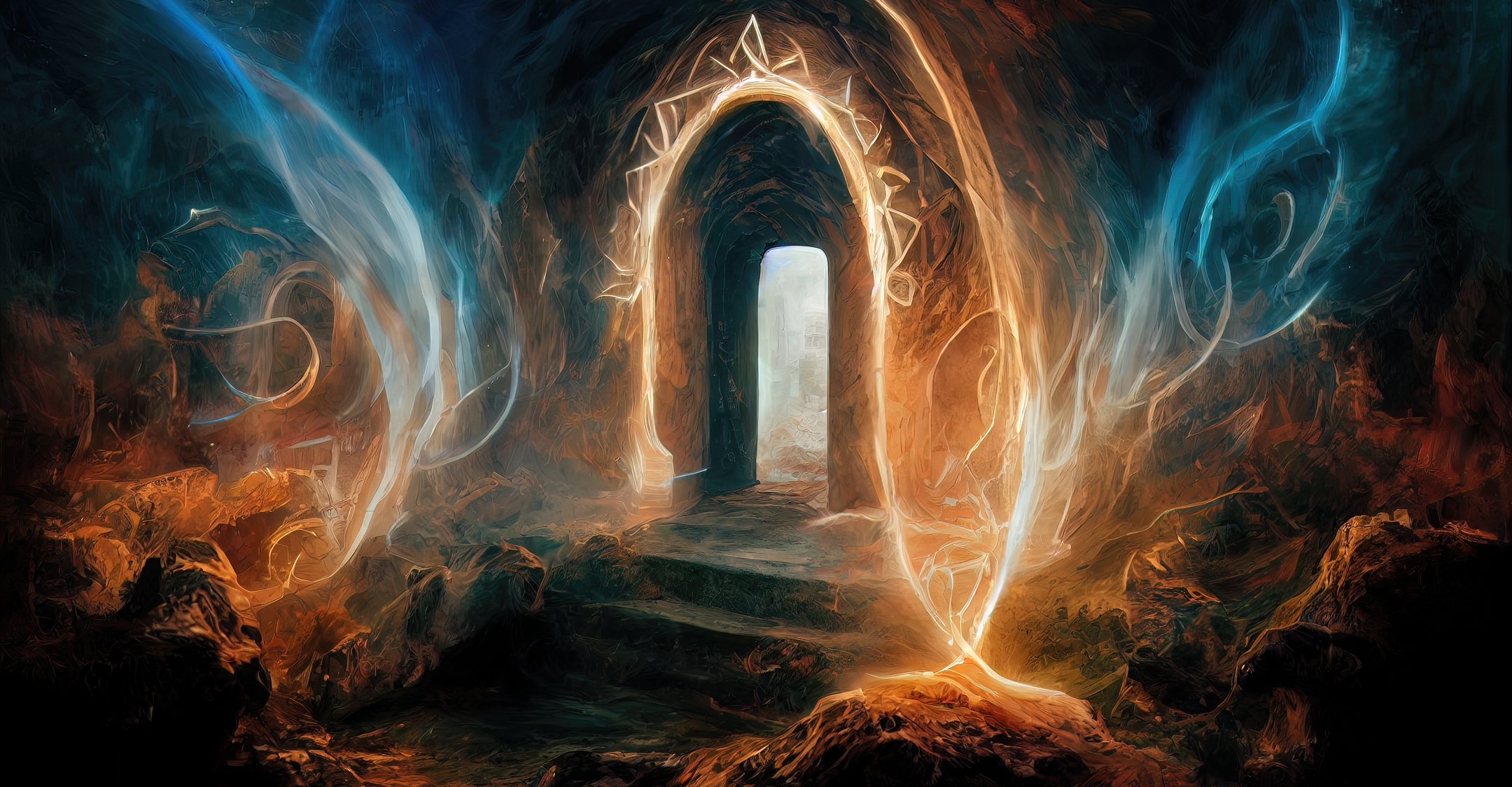 What are your favourite stories from this genre?
I think my favourite story featuring a hidden realm is Guillermo del Toro's film Pan's Labyrinth, in which the young stepdaughter of a sadistic army officer discovers a portal into a mythical kingdom. Harrowing and deeply moving, the film juxtaposes the eerie yet largely benevolent underground fantasy realm with the brutal real world of post-Civil War Spain, demonstrating what many of us know: that some of the worst monsters are, in fact, human.
I've always fancied those stories in which the protagonist stumbles up a hidden realm as the result of both elusive need and happenstance. Everything from Coraline and Where the Wild Things Are to The Chronicles of Thomas Covenant (a very mature series that motivated my M.A. thesis) has engaged and enthralled me over the course of my career as a reader.
The worlds just behind our world are always fascinating, appealing, and often scary. The rules there, after all, are different. Stories that start in our 'mundane' world, but where the call to action is a passing through that portal, were definitely a factor in my childhood reading; Narnia, Alice in Wonderland, and The Faraway Tree being obvious examples. But they're still there, as an adult, and many lurk underground – such as Pan's Labyrinth, Neverwhere, and the King's Roads of Jonathan Strange & Mr Norrell.
My all-time favourite hidden realm can be found in the movie The NeverEnding Story – because what's better than flipping open a book and discovering a secret world all your own? I'm also a sucker for Labyrinth, Pan's Labyrinth, and all things Twilight Zone, including 'Little Girl Lost' – the trippy vanishing child episode that inspired Poltergeist and Treehouse of Horror VI.
I couldn't get enough of Poe when I was young. He scared the pants off me, and ever since encountering him, I've wanted to own the power to invade other reader's dreams just as Poe invaded mine. Nowadays, I continue to appreciate the work of some of the previous century's fabulists such as Kafka and Dino Buzzati (much of whose work still remains untranslated).
I think Kafka's The Trial fits the bill quite well, even if his hidden realms turn out to be humdrum legal offices and the like! There's also a story by, I think, John Buchan, about a walker in the Galloway Hills who enters a forbidden glen and finds a community of ancient Celtic peoples surviving in the modern day. Wish I could remember the title – it might be 'The Oasis in the Snow'.
When I was fourteen, I found Pete Hautman's Mr. Was at a garage sale. I'll never forget how captivated I was the first time I read it. I think I always hoped I'd one day discover a magical portal in a seemingly mundane place. Years later, I fell in love with Mark Z. Danielewski's House of Leaves and Kristin Cashore's Jane, Unlimited for similar reasons. On the film side, Guillermo del Toro's Pan's Labyrinth is one of my all-time favourites.
Eric Montag
For me, two of my favourite short stories where the barriers between worlds are not as strong as we'd like them to be are 'You Know They Got a Hell of a Band' and '1408'. They're both by Stephen King. I also liked the movie version of 1408.
I grew up on this stuff! I have to recommend His Dark Materials, which is a staple of the genre, and one of those series I find myself rereading every so often. Coraline, by Neil Gaiman, one of my favourite authors. I love The Magicians, by Grossman, for a darker take on Hidden Realms and Portal fantasies. On a lighter note, I often call myself an Isekai-slut. I'll try to avoid embarrassing myself by mentioning the many, many isekai LN/WNs I've read, problematic theming and all. Suffice to say there's plenty of escapist Isekai.
Robert Jackson Bennett's American Elsewhere is one of my favourites on the long fiction side of things, but there are also so many pieces of short fiction that explore strange and faraway worlds. I really love 'The Calm the Love the Traceless Land' by Sara Saab, 'The Taste of Centuries, the Taste of Home' by Jennifer Hudak [reprinted in the Flame Tree Immigrant Sci-Fi anthology], and 'A Pilgrim's Guide to the Lighthouse of Quvenle the Seer' by Lina Rather: three very different stories that each offer a fascinating picture into their own worlds.
There's so much to choose from. 'Tomorrow's Child' and 'R is for Rocket' by Ray Bradbury, 'The Ugly Little Boy' by Isaac Asimov, 'Rescue Party' by Arthur C. Clarke, The Island of Doctor Moreau by H.G. Wells, and much, much more. The Twilight Zone was an important influence as well. I tend to like stories that mess with the reader's perspective, or ones that invert expectations: I Am Legend (the book, absolutely not the film) was one of the first examples of this I encountered, when the entire premise of the novel is twisted around as the truth about who has become the monster is unveiled. H.P. Lovecraft did this a lot too: the twist ending for The Shadow Over Innsmouth still gives me chills.
I recently read This One Sky Day/Popisho by Leonie Ross, which is exactly the kind of book I love, strong female lead, out of the ordinary characters and magical powers. All The Murmuring Bones by A.G. Slatter is another recent read which I also devoured and enjoyed. The Lion, the Witch and the Wardrobe and The Lord of the Rings were the kind of big heavy books I became completely lost in as a child.
Can you tell us a little about your writing process?
It varies depending on how much time I have. I actually love editing, and so tend to open a document and start revising what I wrote the day before. Sometimes I have to stop myself doing that and just put words on paper instead. I wrote a couple of novels (not published yet, but I live in hope) and for that the key thing was to write every day without fail, even if it was during lunchbreak or after midnight while my family slept.
I tend not to start stories until I can see a satisfying ending. I like when the finish line brings us back to the beginning somehow. After that, my process is to focus on writing forward, and not getting caught up in revising mid-draft. Anytime I get stuck, I shower. I owe a lot to modern plumbing.

As a spirit-led person, I always pray to be given the words that will heal and bless others, and I write with that intention in mind. I draw from raw emotions as inspiration. I try not to put too much pressure on myself when I write, letting whatever comes out flow freely. Editing and re-writing later. Asking what the influence of my writing has on the reader. Providing emotional healing for myself & others.
I used to work on one piece at a time, but this year I've been jumping about, working on three novels and two stories at once. I've played with ChatGPT too – but it keeps telling me, 'I don't fully understand the writer's process.'
On those rare days when words are flowing, my process is to just type as fast as I can and worry about editing later. For the other 99% of the time when the going is much tougher, I find that if I start rereading my WIP I can sometimes find my stride. If not I switch to another project, or, if all else fails, tackle my ever growing reading list.
My process has changed quite a bit over the years. I used to write a big chunk of story in one go; now, I tend to do a lot of my thinking away from the computer, coming back to peck only a few sentences at a time, as if I have to sneak up on my idea. But the beginning idea of a story almost always comes to me as an image rather than as a character or plot. I often have to do quite a bit of freewriting (or at least free-thinking) to massage that image into an actual story.
My desk is my go-to location for getting my writing done, though if my cat's being particularly annoying or I need a change of scenery I'll relocate to one of the nearby coffee shops for a few hours' work.
I find that I'm most productive in the mornings, rather than later in the day. Although at times I will work late into the evening to finish a chapter or a short story. Some days, I can write almost 5,000 words, while on others, it can be just 500. There are times when I write my novels or my short stories out of sequence, writing different excerpts before bringing them all together at a later date.
Chiamaka Muoneke
For my writing process, I like to first think of a plot and sometimes, write a rough outline. I am easily distracted, and so, I find that I often prefer to write on my mobile phone because I type faster, and it's easier to multitask with. It takes me a couple of days to finish a story as, again, I am easily distracted, but I'm usually content with the finished product.
In a way, I'm constantly writing because so much of writing is ideation. When I'm reading or watching any television or movies, I examine the story and learn something. Walks are part of my creative process, especially during editing. I find that my best developmental edit ideas come while I'm walking and listening to music. Even personal everyday experiences and interactions with strangers can inspire something. I try my hardest to only write during first drafts and figure out the editing later on, but often if the story's engine doesn't feel quite right, I will go back to the beginning and rework it until it does because the rest of the story depends so heavily on the engine being right. For me, prose comes second and the story itself has to come first. Sentences are easy to rewrite, but if the story is wrong, it derails everything.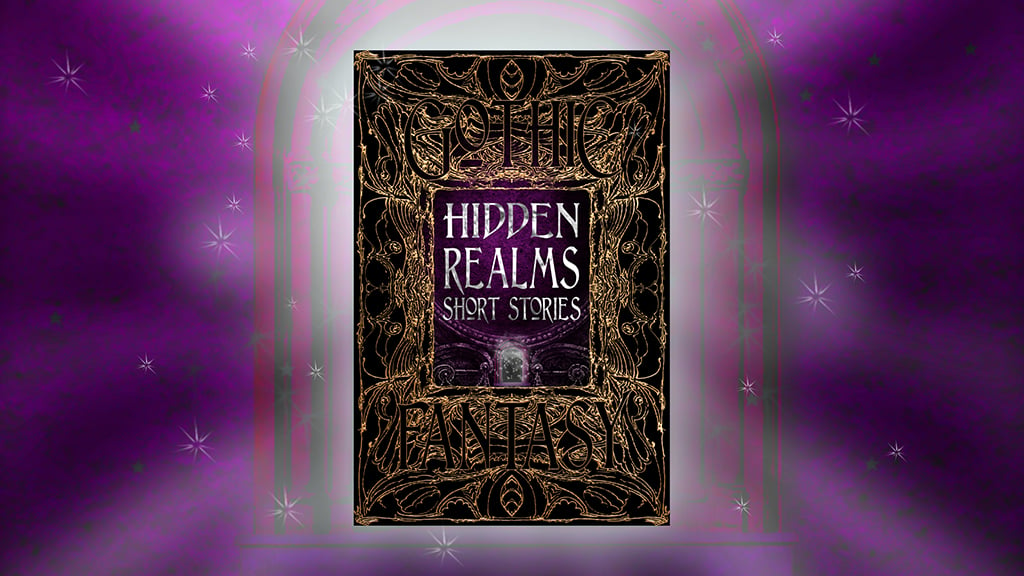 The book is available to buy now – get your copy here!
Links
Did you miss the first part of this Q&A? Catch up with Part 1, where authors discuss the inspirations behind their stories.