Our latest Gothic Fantasy anthology, Hidden Realms Short Stories, explores the secret, veiled spaces of the known and unknown worlds. With a mix of modern and classic authors, the anthology boasts a selection of enchanting fiction from throughout the ages, including many brand new tales. In this Q&A, some of the book's authors offer a teaser of what's in store, with fascinating details on the inspiration behind their story…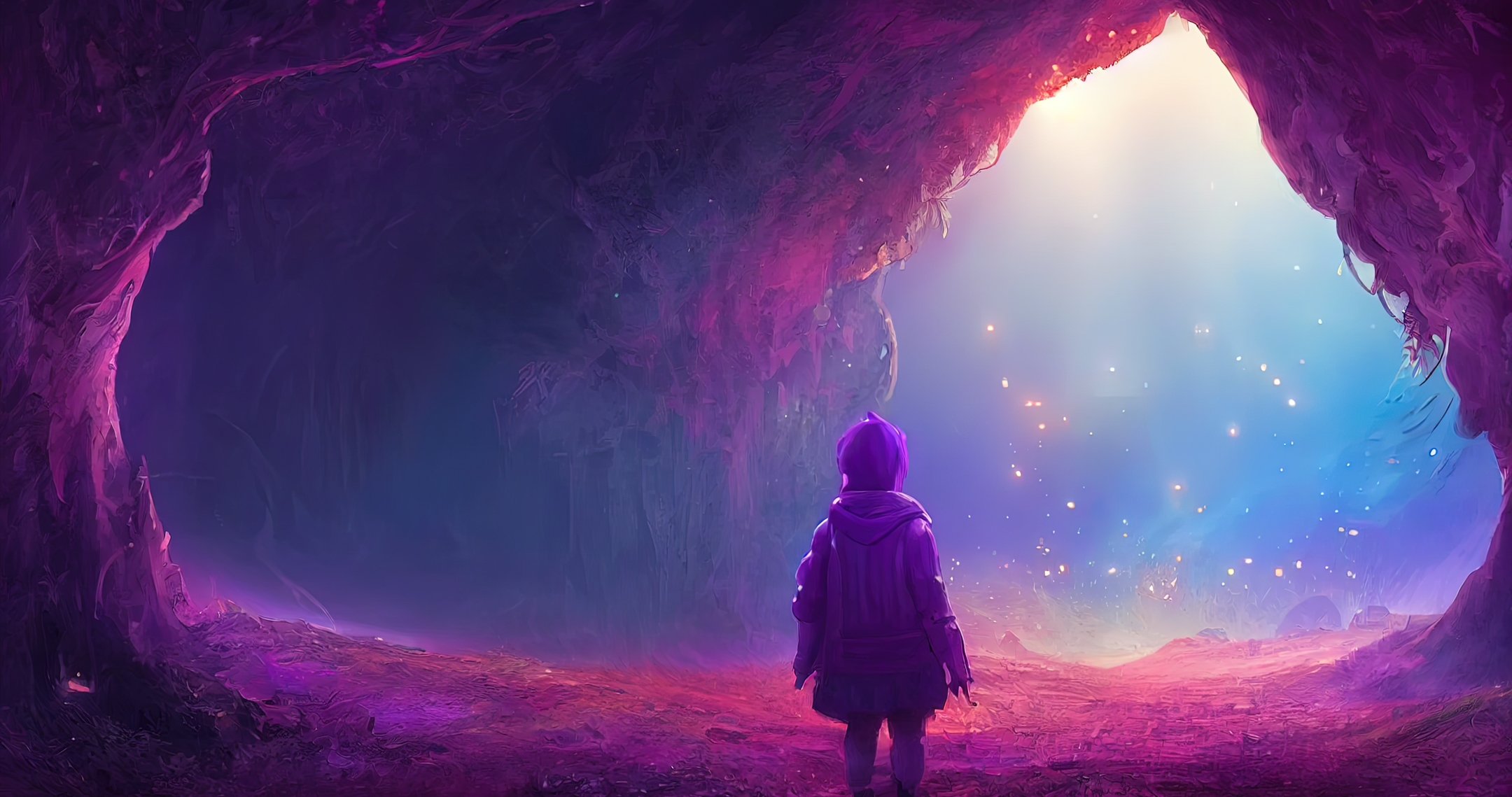 What was the inspiration behind your story in this anthology?
Florence Adongo Bull – The Girl Who Failed to Develop Breasts
I am interested in getting my people's traditional oral narratives to a wider audience. I believe that the stories hold interesting examples of ethical behaviour and moral probity that hold true across the world for all time. My tale here is an example of such stories and deals with the topical subject of the pursuit of illusionary beauty.
I thought about some of Graham Masterton's novels where the main characters usually blunder into a situation that they do not have a clear understanding of. During the writing of 'The Well of Life', I wanted to focus on the undesirable elements that some men tend to have, with the focus on the two main characters' lust for greed and power with a willingness to trample over others to get it.
I do quite a lot of underground exploring and some of the places just cry out to have a story set in them. The other element was something swimmers might have experienced: suddenly half-swallowing a long hair/hairs suspended in the water. Even if you out in time, your throat 'remembers' it and tells you there are more, so you're there, retching, treading water and plucking for others that may or may not exist.
'Indigo Waters' was inspired by my love of work that is left field, a little different, with a sprinkle of the extraordinary. I am intrigued by stories with a twist that open into an unknown world. Especially folk tales and African mythology. I must have been a mermaid in my former life, which is why I feel compelled to tell their tales from an African and historical viewpoint.
I had complications during my pregnancy and went into labour early. For reasons I can't get into and far beyond our control, my husband was out of the country at the time. It was terrifying and traumatising, but also made me discover a grim determination and inner strength I never knew I had. 'All the Lost Places' was inspired by that experience. I wanted to channel the heartbreak and the confusion, as well as the love and hope that help us survive the events that make us feel impossibly small.
I'm pretty sure 'Penny Prince' started as a simple riff on 'wanting/wishing the ground to swallow you up'. But as usual, in both fairytales and real life, you ought to be careful what you wish for. It was first sent out (blinking myopically) into the world for a 'High and Low' theme. Though it didn't find favour there, that probably helped establish the barrier between above and below ground. The silver sixpences – well I have a few, mostly via the tooth fairy, so the magic there has a fairly solid foundation, but also the thought perhaps every young child has when they see coins being thrown into a well or fountain – can I go in and get them? Count them? Sort them?
As a parent who is often bewildered by the volatile moods of her growing children, this story, with its dark and eerie undertones, leapt into my head almost fully formed. Even when parents are well-meaning, we never know how our choices will eventually manifest in our children – particularly when we're making those choices in a state of anxiety and desperation that's all too common in parents of pre-teens and teenagers. I also wanted to give some agency back to the changeling, a figure who is often portrayed in ways that are harmful toward neurodivergent children.
'Midnight' actually started life as a prompted freewrite. I use freewriting to warm up, and I abandon most of them. But there was something about the image of cornstalks lit by headlights, frozen in time, that compelled me to keep writing. I'm very drawn to stability – in my non-horror stories, it's often the happy ending – and exploring its dark side here was fun. If you had to choose, do you really want individuality? Or comfort?
E.E. King – Saint Estevan of the Children
I was in Mexico for Day of the Dead. The Hotel where I was staying had a child's altar in the courtyard. Marigold pathways lead outside and down uneven cobbled streets to the graveyard. For two days there were festivities. Picnics shared between the living and the dead. And then the altars were cleared away, and the wind dispersed the petals. And I wondered, what would happen to a child who overslept?
I love writing stories with unusual settings – especially settings inspired by weird places readers can visit in real life. When I learned that flooded salt flats are the most reflective surfaces in the natural world, and that some ancient cultures believed those mirror-like shallows revealed the true nature of the soul, I knew I wanted to write a story about one. What if there was an island in the middle of one of these salt lakes? And what if only the most damaged, forsaken souls were permitted to visit? The answer became my story 'Clear, Still Waters'.
I've had my fair share of tumultuous relationships and brought them to life as if each word was a physical thing that could cut or could heal you. The story centres around the aftermath of walking away from people and situations that aren't safe. People's emotions physically alter reality. The outcome of the character's decisions transforms her world (the weather, the landscape, the creatures that inhabit it) and...well...I don't want to spoil it.
Like the story's narrator, I danced as a kid and bruised easily. My sister often poked at those conspicuous contusions to irritate me, but one day, we started imagining how cool it would be if people could customise their unsightly bruises to be any shape or colour. A fantastical story was born. We wrote it together on our family's Apple IIc, but the unfinished narrative was lost when that computer was eventually replaced and recycled. 'The Magic Button Shop' is my attempt at reimagining and completing that short tale all these years later.
'A Match for Death' is supposed to be about marrying Death off, but for me it started as more like a wrestling 'match', as in: is there anything as big as Death, anything as strong? Is it too much to hope that there might be something more powerful than Death? The story is me submitting my answer, and the contender I would bet on.
'Tam True' is based on a common Scottish myth about people who are drawn into fairy mounds and escape to find that decades have passed. Thomas the Rhymer, also known as True Thomas, is supposed to have dwelt for years in Elfland in the Borders, and he provides the title. The story, though, is closer to the legend of the Strathspey Fiddlers who disappeared into the hill of Tomnahurich in Inverness for 100 years.
Eric Montag – A Close Call
This might sound crazy, but it's true: I was riding in a car, it was raining outside, and the windshield wipers were working doubletime. The rain let up, and the wipers started making that noise that they do when they're just passing over a suddenly dry windshield. For whatever reason, it sounded like what I would imagine the portal between worlds would sound like once it was open. I imagined something like that opening inside a moving vehicle, and what might come through once it did…
'Lady of the Isle' was written deep into the COVID-19 lockdown, during a period where I'd spent almost no time interacting in person with anyone outside my immediate household. That sense of isolation certainly had a hand in contributing to the story of a lonely lighthouse keeper who cannot leave a fog-bound island where time seems to have stopped altogether. The story also owes a debt to Mervyn Peake's Gormenghast trilogy, which I was reading at the time; the isolated castle, whose inhabitants are as much its prisoners as its masters, was a direct influence on my story's lighthouse and its Lady. Lastly, the song 'The Islander' by Finnish symphonic metal band Nightwish is what first planted the seeds of the lonesome lighthouse keeper in my brain.
Chiamaka Muoneke – The Valerium Cave
For 'The Valerium Cave', I drew inspiration from the movie Uncharted, as well as the multiple adventure stories I read as a child. Similar to many tales of treasure hunting, this story tells of a fruitless adventure into the world of merpeople, hidden away from human contact and exploitation, in a deep dark sea.
Aimee Ogden – City-Above, City-Below
It was written originally for a contest within a writing community I belong to; I can't remember the exact prompt that pulled this one out of my head. I do remember that I wanted to write something that felt like a fairy tale, with that dreamy sort of feel, that mix of magical and ominous. There's also an Escher woodcut, The Castle in the Air, that figured into my imaginings as this story came to be.
Anna Taborska – A Song for Barnaby Jones
Some years ago, I was lucky enough to live in an old gatehouse. There was a fireplace in the sitting room, no longer in use, with a chimney above it that was open to the elements. At night I would hear little feet and claws scampering and scratching about in the chimney. I never saw the creatures, but I wondered what they were and if they were watching over the gatehouse at night.
Would it be too silly to say that I saw a jar of artichoke hearts, and wondered why they were called hearts? Sometimes inspiration has a very silly tipping point though, and I think that was the tipping point for me. Artichoke hearts. But once the initial inspiration occurred, I thought about the kind of story we often see in the Portal Fantasy genre of stories, and what I had to say about them. A lot of the classic stories in this style, like Narnia or Gulliver's Travels, are steeped in a kind of exoticism. The other world is not just mystical and magical, but it is welcoming. It is always better off for the interference of an outsider, because the outsider resolves a problem the natives could not. To me, this smacks of a colonial and imperial mindset, one where the so-called savages cannot be trusted to solve their own problems. I felt like writing a story a little truer to the historical way things have gone, where invaders and colonisers have had negative effects on the new world, whether intentionally through theft and burglary, or unintentionally through imposing their own worldview on a different culture. Hopefully I've managed to convey this!
Brian Trent – The Dog and the Ferryman
'The Dog and the Ferryman' grew from two different seeds. I was reading up on Greek mythology (I'm a geek, okay?) when I started thinking about Charon the Ferryman. He doesn't get a lot of attention. He operates in the shadow of juicier tales featuring divine temper-tantrums and heroic exploits. Yet there's something intriguing in his tireless devotion to his morbid job. What does he do when he's not ferrying souls? I liked the playfulness of the idea. I'd just finished writing a particularly dark novel, so I was looking for something lighter in tone. It especially amused me to think that out of all religions, it might be the Ancient Greeks who had been right all along! It wasn't a full story idea yet, and I wasn't sure it would lead to one. A few days later, I visited the Bruce Museum in Greenwich, Connecticut. They had some terrific exhibits on the Silk Road, as well as a fascinating exhibit showcasing the history of comic strips; Connecticut was instrumental in the development and proliferation of that artform. I was wandering by displays of Doc Savage and Dick Tracy when I came across the first instance of a comic strip featuring a talking animal. That animal was a dog…
…and one of the characters was named Buster.
The two ideas – Charon the ferryman and a talking dog – came together. I suddenly had the entire story in my head. I went directly home, and wrote 'The Dog and the Ferryman' from start to finish. It was one of the fastest, easiest compositions I've ever done.
'A Feeld Gide to Eksotik Lokel Fonna' arose from nightly viewings of Gardeners' World and a bit of follow-up research to see if I could persuade orchids to grow in our climate. While that notion didn't bear much actionable fruit, the sight of Swaddled Babies Orchids started the creative wheels turning.
J. Weintraub – A Visit to the Catacombs
The inspiration for this story was a visit to the early Christian catacombs along Rome's Appian Way, an experience I recommend to anyone interested in early Christian history and art. The nearby Mausoleum of the Ardeatine Caves, memorialising the 335 political prisoners murdered by the Germans in 1944, perhaps helped lend a sinister note to the tale. The catacombs in my story, however, are not along the Appian Way, but are meant to be located in a remote borderland, perhaps northeast of Italy – 'somewhere else'.
The core idea of an old Cairene house's storeroom as a gateway to another realm came from my mother's stories about her grandparents' house. Then came the role of the storeroom as a potential forbidding yet safe place for a young man struggling to reconcile familial expectations with his emerging sexuality, though perhaps not in the way some might expect.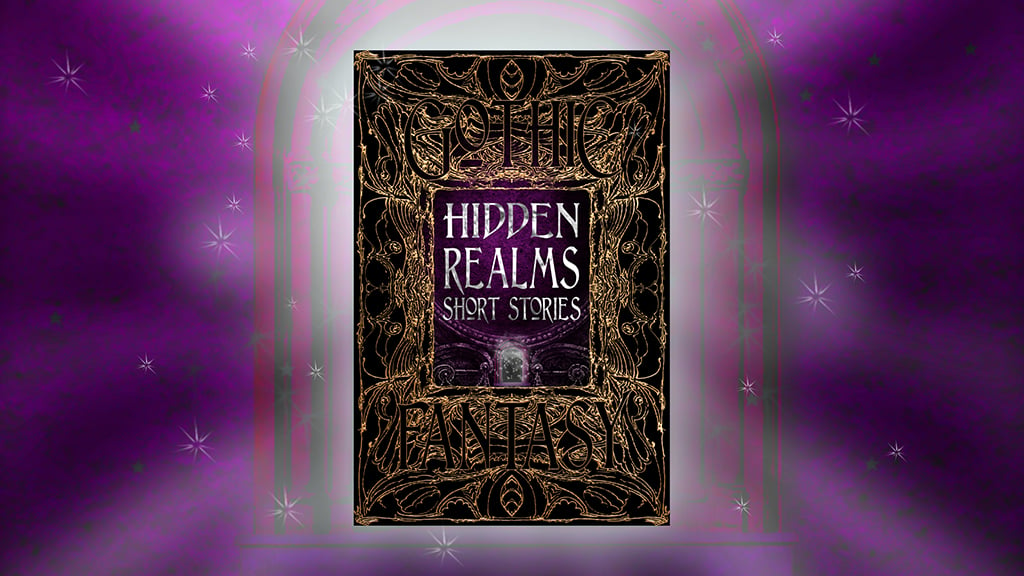 Links