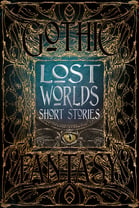 Concluding our Q&A with the new Lost Worlds authors, we quizzed them about their writing methods, as well as their own favourite stories from the genre. Conan Doyle's The Lost World was, understandably, a popular choice, and we're very happy to say extracts of this influential tale are included in the collection, alongside works too by Jules Verne, H.G. Wells, Robert E. Howard, H. Rider Haggard, and other greats.
A selection of responses from our new authors can be found below, and prove an interesting read in the wait for the book's release!
What are your favourite stories from this genre?
It's a particularly obvious choice, but I do love Conan Doyle's The Lost World. I first read it in an illustrated, condensed children's edition when I was very young, and I doubt there are many books that had a more formative influence on my tastes. For something more recent and a little more obscure, Makoto Shinkai's lovely anime movie Journey to Agartha is much less well-known than it deserves to be.
David Sklar
The Earthsea Trilogy by Ursula LeGuin. Peter S. Beagle's The Last Unicorn is one of my favorite books ever, though I'm not sure if it really counts because of the way it steps outside and analyzes the genre even as it's happening. The Innkeeper's Song is a more straightforward take on the genre from the same author. And Lloyd Alexander's Chronicles of Pyrdain, which I've been meaning to introduce to my own kids soon. I recently stumbled upon the Heartstriker series by Rachel Aaron, which is a high-tech high fantasy about a misfit dragon in human form. It reads like The Chronicles of Amber on steroids with Kermit the Frog in the lead, and I've been enjoying it immensely.
Doyle, of course, and Jules Verne, and Lovecraft, and Edgar Rice Burrough's Pellucidar series, because who doesn't want the Earth to be hollow? And I love The Thing movies: trapped in a harsh, deadly, ice-covered world is so alien to someone who lives in South Carolina and has suffered through so many 100⁰F/38⁰C summers.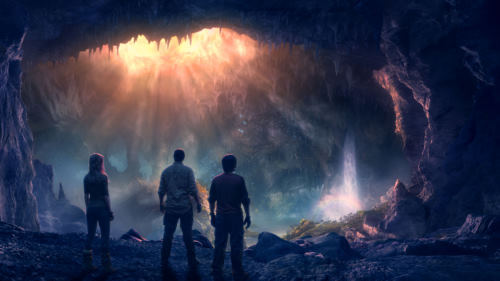 An extract of Jules Verne's A Journey to the Centre of the Earth will feature in our Lost Worlds anthology.
James Simpson
The horror genre has always held a special fascination and my favorites were always found in the Gothic realm. Classics such as Frankenstein and Dracula were always tops, along with many of the masters of the 19th and early 20th century genre. That also extends into film with a special emphasis on horror films produced from the 1920s to the 1960s. I do enjoy the graphic horror that came afterwards but mainly if it had a brain to go with it. The work of David Cronenberg and George Romero come to mind. Now, as far as 'Lost Worlds' are concerned, I always liked stories about strange and bizarre locales. I read a lot of H.G. Wells and Jules Verne as a kid, along with Edgar Rice Burroughs, and Sir Arthur Conan Doyle's The Lost World was one that particularly fascinated me. Some horror stories that spring to mind with this theme are The Island of Dr. Moreau by Wells, as well as his disturbing 'The Country of the Blind'. I'd also recommend the underrated The House on the Borderland by William Hope Hodgson, which was one of the first takes on 'Cosmic Fear', and of course the various locales of Lovecraft's world, particularly those depicted in stories like At the Mountains of Madness and The Shadow over Innsmouth.

Right now, my favorite story on a 'lost worlds' theme is Victor Milan's Dinosaur Lords novel series. It's traditional fantasy with a very non-traditional setting – a semi-tropical land where humans co-exist with dinosaurs. George R.R. Martin calls it "Game of Thrones meets Jurassic Park", and it's really a great set of novels!
Michael Penncavage
My favorite book in this genre is Chase the Morning by Michael Scott Rohan. My favorite movie as a kid was Island on Top of the World, which was about a fabled lost world somewhere in the Arctic.
Can you tell us a little about your writing process?

Every story is different, and some come faster than others. I could not have written 'Baryonyx Crossing' without the help of my wonderful network of writer friends and my local writers group. They gave me excellent feedback on this piece, and I turned to colleagues with Navy experience to help me get the nautical details of the story just right. Test readers, feedback, and outside perspectives are the most important part of my process.
My writing process evolves along with my circumstances, but it almost always involves a minimum daily word count. When I was a teacher in Greece, I would write at least 1,000 words daily during the summer when schools were closed. Now that I've moved back to the States and write numerous non-fiction articles to help pay the bills, I write at least 500 words of fiction in the evenings. I rarely miss a day.
I write opportunistically – whenever I can. On a quiet day I can produce two flash stories or a major block of a longer piece. I work in MS Word, rough-correct as I go, then beta-read/adjust yesterday's work as the lead-in to today's. I have multiple files of story notes and concepts, added to as ideas occur – the file for science fiction alone is over twenty pages long!
My two teenage daughters keep my schedule quite full. I get up early to get an hour and a half of writing in first thing, then fit other tasks like research, revising, and outlining into whatever spare minutes I can find throughout the day.
Ronald D. Ferguson
Most often I write a story based on a title, concept, scene or situation. Then I work on character development by writing some trial scenes while I decide where the story will go and its nature (humor, adventure, romance, etc). Then I start over, write and edit.
These days, I do a lot of my writing in pubs. Give me a pint of real ale, a quiet corner, and my headphones, and chances are I'll come up with something. There have been stories languishing unfinished on my hard drive for years, then I sit down in a pub and blast through the ending in the space of two hours.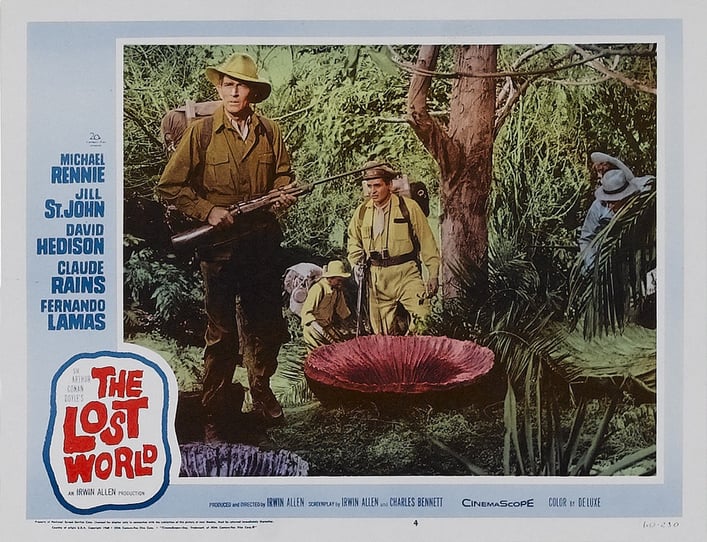 Anticipation mounts for the release of this anthology! If you'd like to read about the inspirations behind some of the stories featured in the collection, here's a link to the first part of the author Q&A.
Film images courtesy of IMDB
Links
Lost Worlds will soon be available to buy on our website here.
View this anthology's full list of new authors and their story titles here.
The rest of our Gothic Fantasy series of short story collections can be found here.