The final instalment of this year's Author Q&As sees the Pirates & Ghosts authors sharing the tales they like best from the genre, and shedding some light on how their own stories come together in the writing process. As ever, this latest anthology in the Gothic Fantasy collection features a selection of classic tales from the genre – from the likes of Robert Louis Stevenson, Edgar Allan Poe, H.P. Lovecraft, William Hope Hodgson, W.W. Jacobs and Joseph Conrad – complementing the work of the contemporary authors in their exploration of treacherous waters and the horrors that lurk beneath…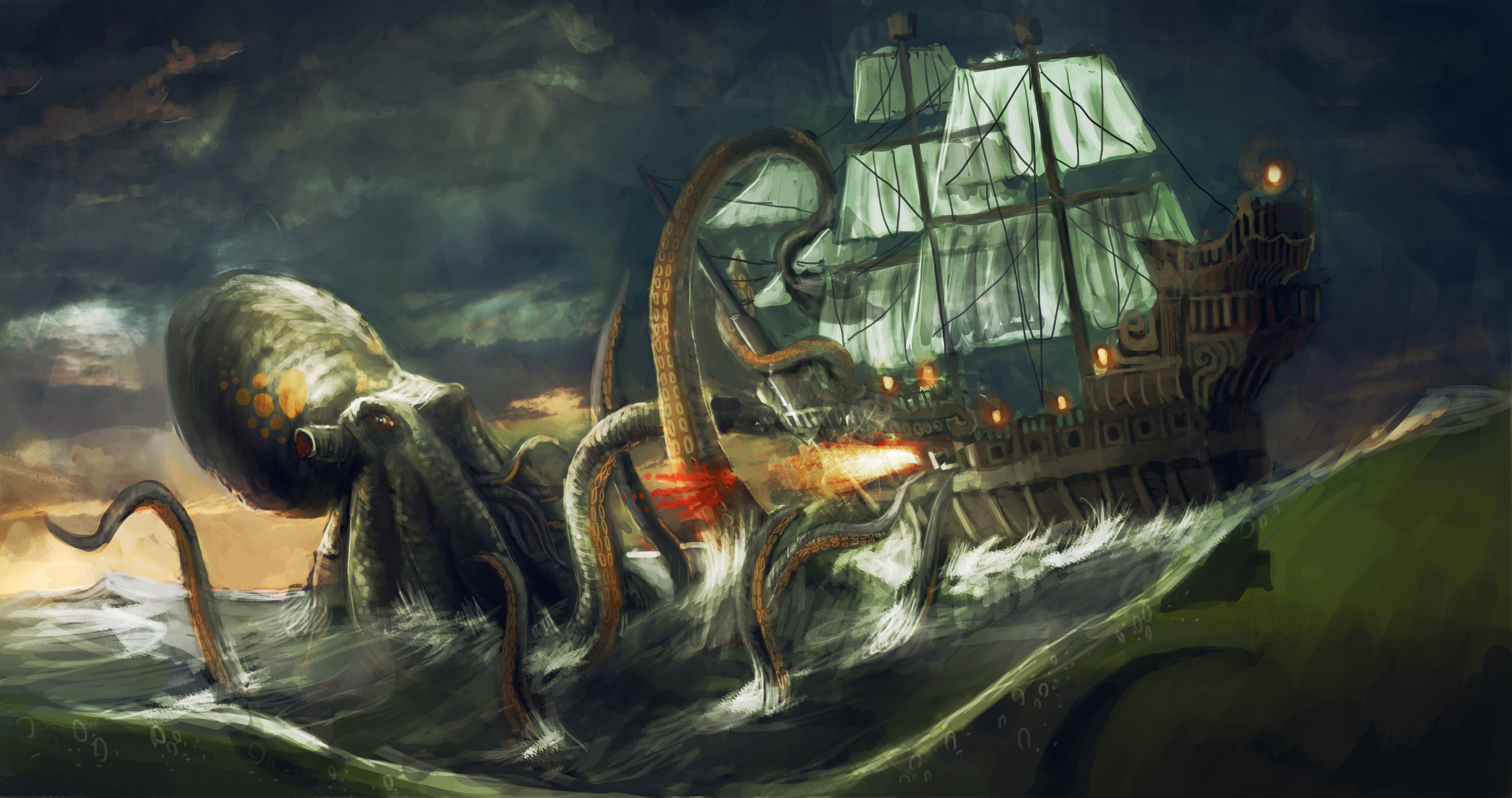 What are your favourite stories from this genre?
I love the scary stories that one hears around Lake Superior. A good number of books about the Great Lakes' ghost ships and sea monsters exist, but I would personally recommend Frederick Stonehouse's Haunted Lakes collections. My favourite tale is that of Manitou Niba Nibas.
In terms of specific stories, anything to do with Cthulhu, of course. There was a comic called Cthulhu Tales about 10 years ago that I loved, and plenty before that. More generally, the way Angela Carter writes monsters, giving them heart and soul. I've always loved sea creatures, whether it was something classic like Moby Dick, or more contemporary like Jaws. I very much soak it all up, good or bad. The ocean is one of those things that never stops having the potential to terrify you, even as an adult.
I'm old-fashioned enough to put Treasure Island at the top of my list. I taught for years at the school Stevenson attended in Edinburgh, though I'm not quite old enough to have taught him. And absolutely no-one can play Long John Silver as Robert Newton did. I think he pretty much invented the modern notion of the romantic but villainous pirate.
I'd be much remiss if I didn't mention Pirates of the Caribbean, because, c'mon, there's just so much piratey goodness in those films. But really, my all-time favourite has to be Celia Rees' Pirates! I wore through the pages of that book growing up. It has everything: villainous rogues, diabolical deeds, mutinying crews, cursed treasure, and of course a pair of rebellious female pirates.

I've been watching the TV series Black Sails lately, and I'm sure that's been a big inspiration, but when it comes to books two really stand out for me. The first is On Stranger Tides by Tim Powers, and if you haven't read it you should. But my favourite fictional pirate has to be Kennit Ludluck from Robin Hobb's Liveship Traders. Kennit's actions are persistently reprehensible, yet somehow the reader is manipulated into rooting for him at every turn!
My favourite story from the Pirates genre would have to be China Mieville's novel The Scar, which has at its heart 'The Armada', an incredible creation which is a gigantic floating city consisting of thousands of hijacked ships, fused together to form one ocean-travelling entity.
Brad Carson
Pirates… they're everywhere. Let's see where did it start? Captain Blood (Errol Flynn) got me outside slashing and stabbing with sticks and Long John Silver set me to Arrgh-ing with the best of them. Then leaping and laughing with those noteable Pirates of Penzance (Kevin Kline) and laughing even more with The Princess Bride. The dark side of plunder and pillage with all the nasty beards left me Black and Blue, but then I discovered a treasure: best book for desert island shipwreck – The Gigantic Book of Pirate Stories 2007. Aye matey.
Anything that brings the past to life. I have a soft spot for writers who can blend the supernatural and historical to powerful effect. Michael Moorcock's The War Hound and the World's Pain, F Paul Wilson's The Keep, and Robert McCammon's The Wolf's Hour are masterclasses in historical horror, and Jasper Kent's Danilov books, set in 19th century Russia, are great reads. Scott Oden blends history and very dark fantasy to stunning effect in books such as A Gathering of Ravens and The Lion of Cairo. As far as films and television – Pirates of the Caribbean films are always fun, the series Black Sails is a real pleasure, and the videogame Assassin's Creed IV: Black Flag swallowed up my life for six months and reawoke my love for the piracy genre.
A.R. Wise
This might seem silly, but one of my favourite pirate ghost stories of all time comes from the classic 1985 Spielberg/Donner film The Goonies. In the movie, the cast go in search of 'One-Eyed' Willie's treasure (as I write this, this is the first time I questioned whether or not that name had a double meaning), and once they reach it they find the pirate's skeleton amidst his gold. There was something so tragic about the thought of a greedy pirate dying surrounded by his treasures, fiercely guarding it and cursing those who might come for it one day.
Can you tell us a little about your writing process?
I try to sit down and write every day. I can't write longhand because I can't read my own handwriting. Most of the time I work at my desk with a large monitor so I can have the story on one side of the screen and whatever research materials I need on the other. I use timers to help me focus and stay productive.
Jacob Moger
My writing process is rather simple: it involves headphones, either a movie or video game soundtrack, and lots of volume. When I can lose myself and just concentrate, that's when I produce the best stories I can dream up.
I'm learning to accept that procrastination is a part of my process – making coffee, playing with dog/daughter, reading comics... I've even found myself doing procrastination pressups. It all gets me to the only time of day I seem to be able to write fiction: at night, when I can focus more. I write as much as I can until tiredness hits, then edit during the day once I've slept on the words.
Christine van Antwerp
I usually write the outline of my story first, working from the end to the beginning. When I start writing and I get stuck, I usually go back to what I have written, edit it and then continue with a fresher understanding of what my tale is about.
I'm a late-night writer for sure. That's when everything's the quietest and I can really focus on whatever story I'm trying to get out. I would help myself by planning and outlining more than I do, but I tend to just think of an idea and a general path for the story before diving in. And that's if my brain doesn't demand a break after staring at Word for so long.
I try to write each morning before the day job, and often a little at night since my wife and I are empty nested. Long ago it became a meditation of sorts, a lot like a drug, and a way to cope with Shakespeare's slings and arrows of outrageous fortune. I have a writing desk in one of the spare bedrooms, and use a laptop with external keyboard. On it I try to get the words down without being too strict on sentence structure for the rough draft, but invariably fall prey to editing a bit while gaining momentum into the blank space.
Lately my writing process has been frantic and snatched in fragments. I am currently pursuing a Masters degree, which consumes a lot of my time, but I block out intentional writing hours in the mornings and evenings when I can. I write short stories in Microsoft Word and work on longer projects in Scrivener. While I love writing in coffee shops, I do most of my writing at home. Occasionally I use simple outlines, but usually I write a first draft all in one explosive push, and then go back through and sift the mess to find the golden nuggets that will make for a great story. 'The Game of Games' was written in three sittings, and was actually one of my cleaner first drafts. I rewrote it once before submitting it to the Pirates and Ghosts anthology.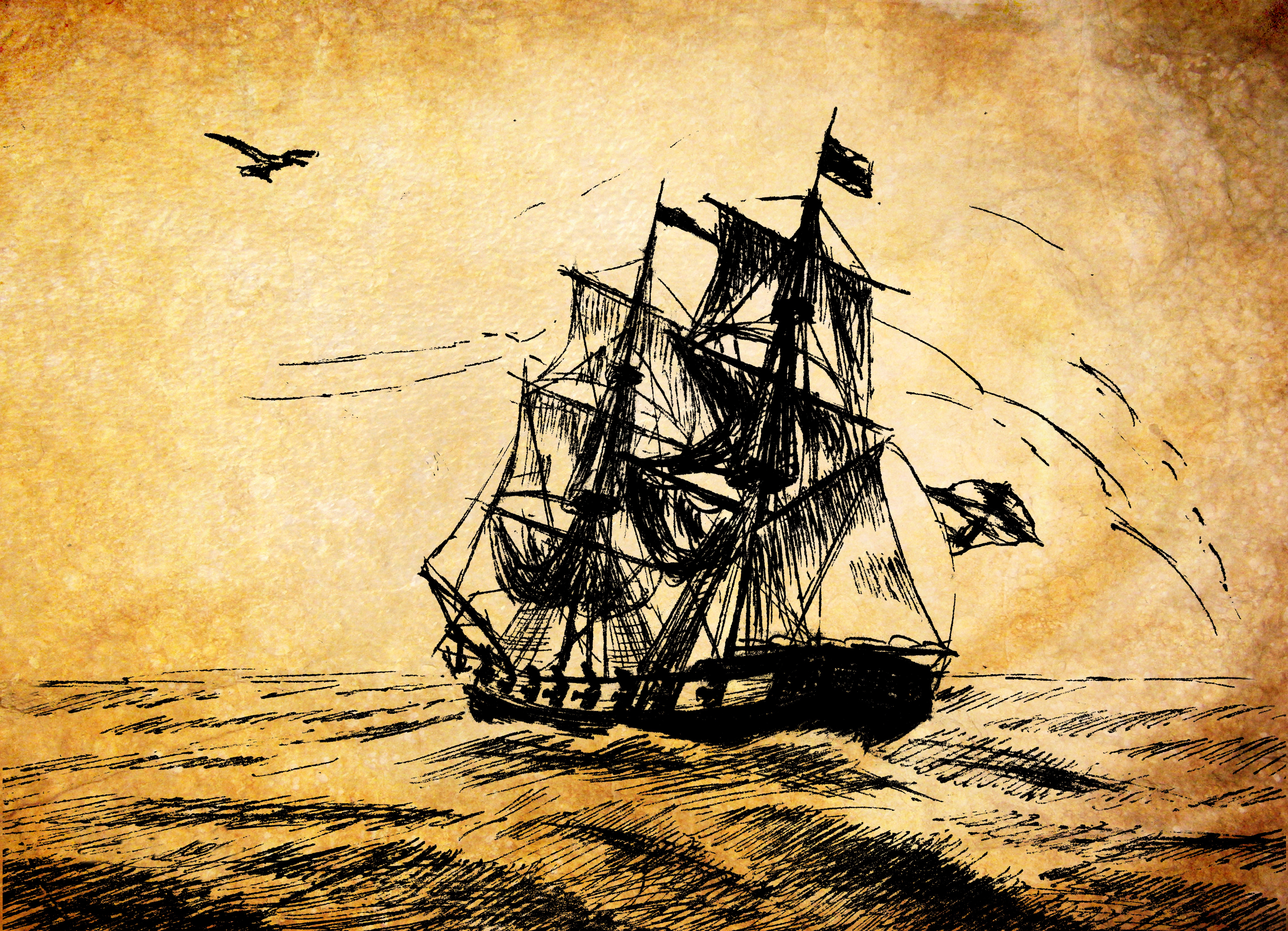 If you've enjoyed reading about the Pirates & Ghosts authors and would love to read their stories, set your coordinates to here, where the book can be pre-ordered on our website! You can also find a list of the authors with their Pirates & Ghosts story titles in this announcement.
Links
Did you miss Part 1 of this Author Q&A? Find it here.
See what our Agents & Spies authors made of these questions, in Part 2 of their Q&A.
Browse our ever-growing collection of deluxe short story anthologies here.