As we head into spooky season, we're celebrating the release of Spirits & Ghouls Short Stories! The anthology joins the ranks of our beautiful Gothic Fantasy hardback books, which combine classic fiction on each theme with new and recent stories written by modern authors. In this first part of an Author Q&A, Spirits & Ghouls contributors tell us the inspiration behind their story. So read on for a taste of the book's contents…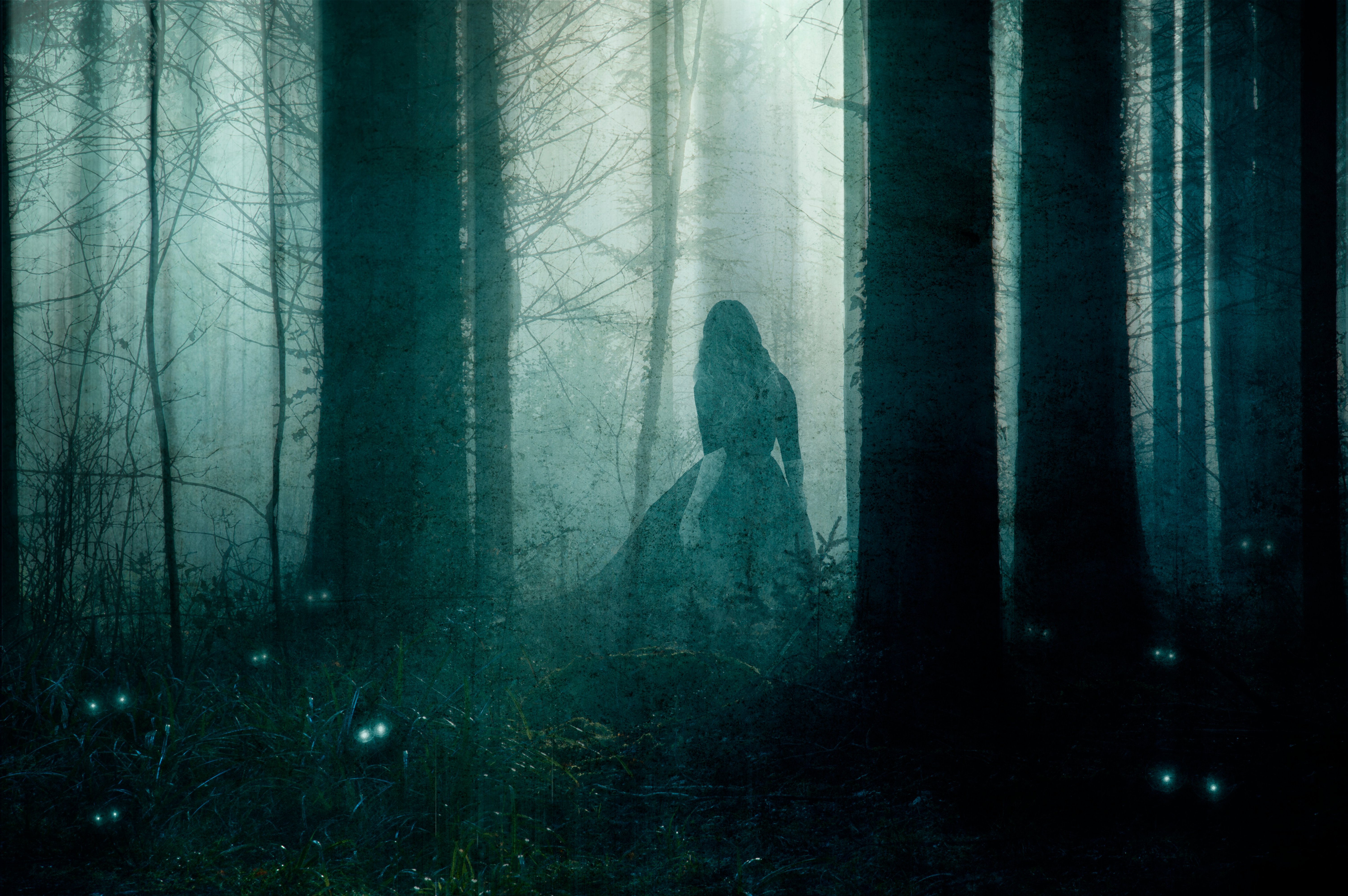 What was the inspiration behind your story in this anthology?
'The Mother of Sands' is inspired by Latvian mythology, where 'māte' are spirits or goddesses associated with natural phenomena (see Wikipedia). I found a reference to Smilšu māte in a scholarly book from the 1960s (I'm an academic librarian), but – while I ran the story past a Latvian first reader – it's not an accurate representation of Latvian mythology. The story is also inspired by classic gothic literature like Wuthering Heights, Frankenstein, and the works of Edgar Allan Poe – especially those that feature unreliable narrators.
Rebecca Brothers – The Widow Watcher of Wooten Creek
Wooten Creek and the schoolhouse are real. I wanted to show the deep roots of eastern Kentucky and the loveliness of its traditions. I wove the memories of my family into the story. The Banshee is, of course, from Celtic folklore. The Scotch-Irish who settled Leslie County, Kentucky did in fact bring her story, and maybe a bit of the monster herself, with them.
In 2010 Jenny and I visited Epta Piges (Seven Springs) on the island of Rhodes. During the second world war the occupying Italian forces built an underground irrigation system there, one hundred and eighty metres of it, through which the venturesome can walk in total darkness. My great friend Pete Crowther had asked me to write a tale for a Halloween chapbook, and before I left the tunnel I knew what 'Holding the Light' would be about. While the Halloween project didn't materialise, this story did, relocating the tunnel to Britain. I'm grateful to both Epta Piges (no, spellcheck, not Pigs) and Pete.
While researching my ancestry I discovered that one of my direct ancestors had a business dealing with a direct ancestor of my best friend more than 400 years ago. The coincidence was so startling I felt I had to concoct a story about it. The transaction had to do with the English colony originally known as Newfoundland, which I learned had been plagued with several dangers and mishaps. I decided to add a supernatural one to the mix, based on the cultural legends of the native inhabitants.
As soon as I read the call for entry I had this image of a cold, somewhat desolate landscape. I wanted to capture a feeling of loneliness and isolation. I started with a mental image of a woman in a long coat watching birds flying overhead while she's stuck in place, and the story grew from there.
I was in Marrakesh in the 1970s, and as an outsider I was fascinated by the complex interactions of Arab, Berber and French cultures – and the creative nature of the souks. So it was a small step to walk there again, this time in Justin Margrave's shoes, and go a little deeper into the daily struggles and needs of the local people, whose true lives and troubled histories were hidden behind many doors.
Rayne Hall – Nine Rings of Silver and One of Bronze
Demons are devious. With cunning manipulation of the human psyche, they trick humans into doing their will. I find this ability fascinating, and I like to explore the topic in my fiction. One question I always ask is how much responsibility a person bears for their demon-induced decisions and deeds. What if the seemingly evil person is really a demon's hapless victim and tool? And, the other way round, what if evil attributed to demons is really a person's own dark self? In my story 'Nine Rings of Silver and One of Bronze' I wanted to explore the topic of personal guilt from a different angle. I chose ghul, demons from Middle Eastern mythology that impersonate humans. I asked myself: whom would a demon impersonate, and for what reason? How can we be certain whether the person we see is really the person we know, or a demon? What if a character is guilty of a fatal misjudgement? For the fantasy setting, I drew on my experiences travelling in North Africa and the Middle East.
'Two Trees' was inspired by real-life events that have since transformed into a local urban legend. The trees mentioned in the story can be seen outside the St. Andrews church graveyard, and locals believe that the bodies are buried between them. I first heard of this story while on a ghost walk several years ago.
I was thinking about how so many stories about the afterlife revolve around a spirit joining (or rejoining) a universal collective. And while that journey is described as something joyous, I also thought that it might be terrifying – the losing of one's individuality and sense of self. I wanted to write a story about a group of spirits who live together and rely upon each other – so they are distinct individuals, but they're also their own collective. But their ultimate journey will involve the dissolution of both their collective and their individual selves. (Luckily, they have a guide!) I decided to use the third person plural point of view in order to highlight those themes; I've never used that POV before, and it was very fun to work with!
I was thinking that if ghosts are real, then at least some of them must be benign or friendly. The story grew from there.
I've always been drawn to the water and the stories that live near and within those spaces. I found the stories of the Nixie particularly compelling due to the ambiguity and fluidity of his nature.
In the Black Hills of South Dakota, there's a roadside attraction called the Cosmos Mystery Area. Here, gravity twists sideways, balls roll uphill, trees grow crooked, and there's even a cabin where you can walk on the walls. I won't spoil the secrets of this forest – but wow, what an eerie place to let your nightmares run wild! It was amid those spindly, slantwise trees that Shrieking Willow first wailed inside my imagination.
Guy de Maupassant's epistolary exploration of fear and paranoia entitled 'The Horla' (1888) has inspired many, including Lovecraft, Sheckley, Star Trek, and even a prog rock band. And it also inspired me. I simply had to conduct my own study of fear and paranoia, through a young mother's point of view, in a near future world. What do you think I discovered? Read 'The Shabah' and find out!
In 2012, I watched a documentary called The Aswang Phenomenon (2011) and grew fascinated by this folkloric monster, some unholy mix of vampire, witch, and ghoul. With its ability to shape-shift, and its long mosquito-like proboscis tongue, the aswang (pronounced: as-wong) should be iconic, and yet one rarely hears about it outside of its home country. 'Only Monsters' is my third attempt at giving this unique, Filipino monster the attention it deserves.
The work of Bruce Hood was a big inspiration on this story. He was the inventor of the 'jumper' experiment, and his book Supersense is worth a read if you're interested in the psychology of the paranormal. The other direct influence is M.R. James, whose ghost stories never really leave me, and whom I tried to pay homage to with this story.
This anthology excited me because I'd never written a ghost story. Monsters, sure. And demons, cosmic terrors, mean robots, giant bugs, and even a mummy, but not one ghost. So, I started putting things together. A ghost needs a lonely place to haunt. Well, why not the only place in the world? Yes, a place you can't leave. Filled with people who think ghosts can't exist. Once I had that, the story rolled right out.
Lena Ng – You Can Never Go Home Again
This story was inspired by Japanese kaidan, a type of ghost story set in the past, as well as onryou, a vengeful, female spirit.
'Words for the Dead' draws from my interest in Celtic mythology and folklore. My mom's family originated in Ireland, Scotland, and Cornwall, and I've always been fascinated with those histories. This began as a banshee story, but I soon realised that a Sluagh, or fairy host of the dead, fit much better as the antagonist. Thematically, I was interested in exploring the role of the father, and his effect on the family.
Josephine Queen – Tangled Tales of Jumbies and Silk Cotton Trees
I'm Guyanese on my mother's side and I've always been fascinated by folklore from that part of the world. I grew up hearing stories about a jumbie that lived in the tree outside my mother's childhood home. Those stories haunted me as a child and this is my attempt at capturing that feeling of unease on the page. The three sisters in the story are all versions of my mother.
I had begun looking into the myth of the wendigo, and ended up on a tangent that brought me to the legend of Two-Face – a kind of ogre in the folklore of the Plains peoples. That monster mixed with the memory of the young settlers' homestead in Rose Wilder Lane's Young Pioneers, and eventually turned into 'Oh Bury Me Not'.
As a child, I heard that some people believe Kurds are djinn. This was after the Anfal campaign, Sadam's Ba'athist regime's genocide against the Kurds, and it made the childish me wish that we were djinn so we could protect ourselves – so we 'could win' against our enemies. The thought has remained with me since, but as I've grown, I've realised how in war, there are no winners. How everyone loses something, and that the fighters often lose a part of themselves to trauma. Trauma changes people, and learning to love yourself afterwards takes time and patience. I worked on 'Xarus's Mirror' for over a year. The original ending was more bitter than the one in this book, but in the end, I wanted to communicate hope in this story, too, that whatever you've been through, with time and patience, you can learn to find your place in the world again.
Evelyn Teng – Three Years
It had simply been a long time since I'd gone on a grave visit, because during the COVID years my entire family became incredibly cautious about going out. Masks and disinfectant whenever they did, and no gatherings, ever, not even between households that had been isolating for weeks. Of course, that meant no Lunar New Year party either, and since we always visited the graves the day after, no grave visits. After a few years and with the isolation getting to me, I began wondering how my (deceased) relatives felt about it.
Wen Wen Yang – Ghost Festival in the Desert
This was originally written for a Splatterpunk Western anthology, Blood in the Soil, Terror on the Wind. I challenged myself to write a Western that presented a better depiction of Chinese Americans. I researched the Los Angeles Massacre of 1871 which targeted Chinese immigrants, killing nineteen. In two days, I churned out the story, powered by vengeance and spite. I'm so glad I have another chance to share this story.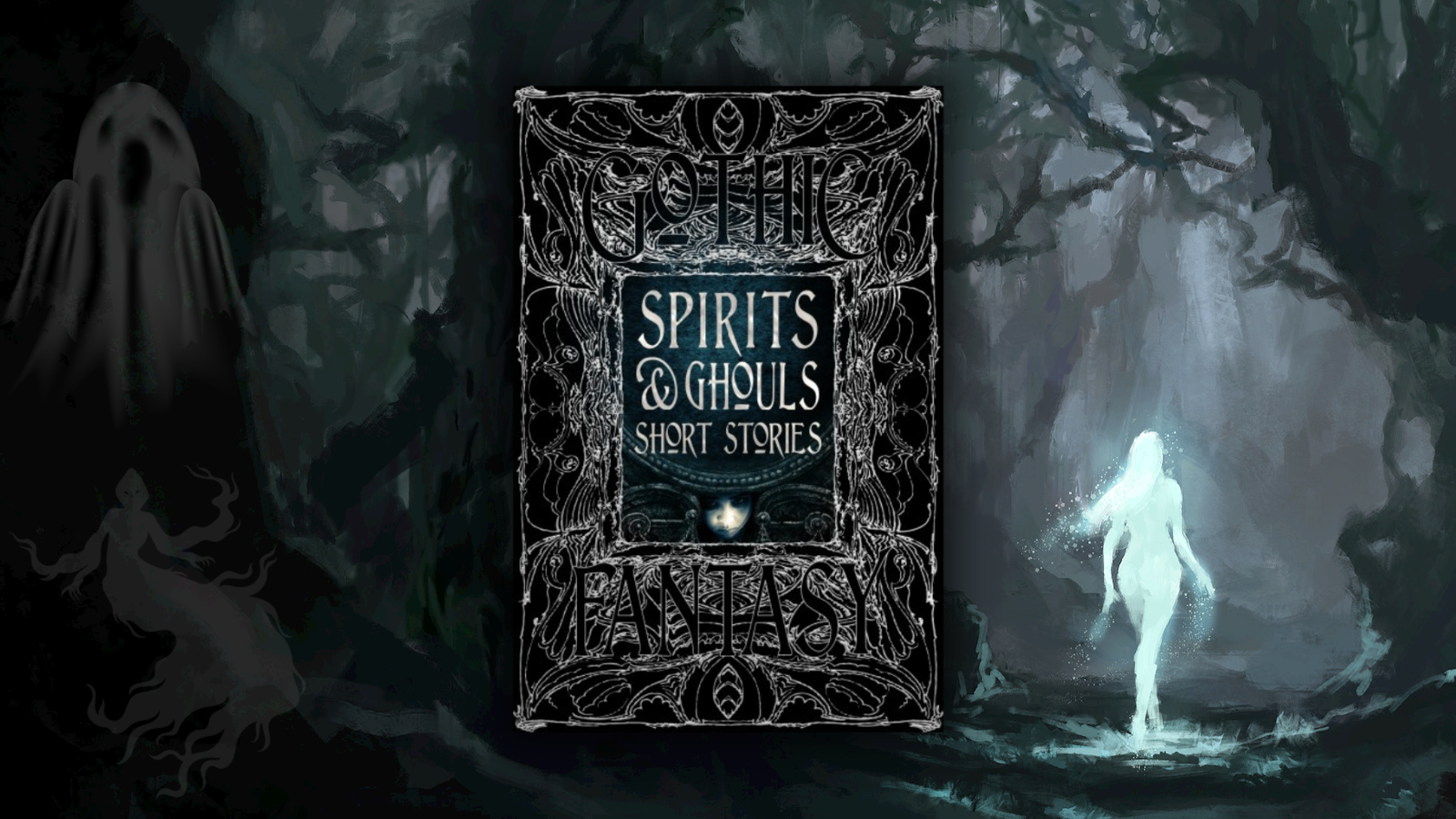 Links