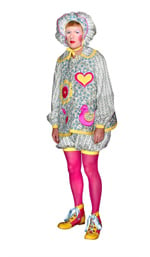 Last night the second episode of Grayson Perry's TV series 'Who Are You?' broadcast on Channel 4. The series follows Perry as he talks to individuals with unique lives, unearthing the stories behind them and the challenges they face. So far we have seen him interview disgraced politician Chris Hune, A Celebrity Big Brother contestant, a White-British convert to Islam, a pair of same sex parents and more.
It may not surprise everyone that Perry is drawn to these individuals that reside at the periphery of society. The artist is a well known character himself, famous equally well for his cross-dressing as well as his award-winning art. Perry's on-screen persona helps link us from our comfortable lives to the scenarios of these remarkable people. It also reflects on Perry too, helping us see how his interactions with the show's stars helps shine a light on what may drive the artist on a personal level - known for creating art based on his troubled upbringing. In many ways it is reassuring to see a markedly high threshold for tolerance on this TV show, regardless of the paths taken by the interviewers on their journey to social isolation. This series serves as a reference point from which Perry's art and personality collide, and it helps us see what life in the extreme is like, rather than causing us to deduce it from interpretation.
Perry's iconic ceramic urns are often detailed with intricate designs drawn into the clay, as well as glazing techniques and photo-transfer methods. As well as his ceramic work he has also produced a wealth of works in conventional media, such as creating works in iron, print, and tapestry. His works often represent the tumultuous relationship he had with his mother, father and step-father. Audiences are also invited to meditate upon religious, class, and socio-political issues that Perry is also outspoken on.
A prolific creator, Perry has held shows at the British Museum, Tate, the National Portrait Gallery and the Saatchi Gallery to name a few. He is often regarded as one of the most successful ceramic artists in work in today, and with good reason. Perry's work has proved enduring and in 2013 he was appointed CBE for his services to contemporary art. In 2003 he received what is arguably his most significant award, the Turner prize. Judges noted that they admired his use of traditional ceramics and his uncompromising engagement with social and personal issues.
Affiliation is the Word
Perry's ties to classic British institutions is just one thin that has helped him maintain his level of popularity. Here at Flame Tree were proud of our own ties to iconic galleries such as Tate, the National Portrait Gallery, Ashmolean, the British Library, the Museum of London, Royal Academy of Arts, and many more.
We have an excellent range of artists and famous artworks across calendar, diary, notebook and family organiser formats.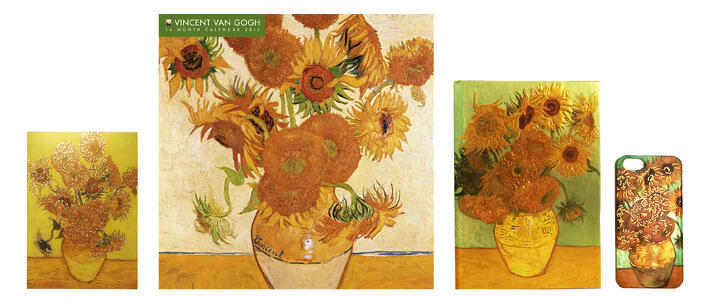 For more great Flame Tree product check out our website, Facebook, and Twitter.
Links