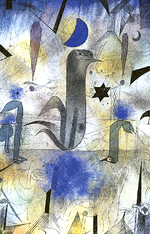 About a year ago a huge collection of degenerate art was found in Munich. Many of the artworks were what the Nazi party deemed 'degenerate' and harmful to society. This remarkable story has been covered by the BBC in a new Imagine documentary; the programme tells the story of Cornelius Gurlitt, and elderly recluse who had the art stored in his attic.
The story behind degenerate art is really quite interesting. Four years after the Nazis came into power they hosted two parallel exhibitions: The Great German Art Exhibition that showed works Hitler approved of, and another down the road consisting of more modern, 'degenerate' art. Though the definition was a little vague, Hitler used the term 'degenerate' to describe art that he believed insulted Germany, represented little or no moralistic value and showed little respect for artistry.
The exhibition was framed to induce a negative reaction towards modernism. Paintings were hung askew and hired actors mingled in the crowds, spreading insidious criticisms.
'It is not the mission of art,' the Führer proclaimed to the assembled crowd in September 1935, 'to wallow in filth for filth's sake, to paint the human being only in a state of putrefaction, to draw cretins as symbols of motherhood, or to present deformed idiots as representatives of manly strength.'
However, the exhibition garnered over three times more attendees than the official sanctioned one up the road.
Paul Klee was one of the larger names at this exhibition, having already enjoyed a prolific career up to this point. Sadly, in the wake of the Degenerate Art Exhibition he had 102 works seized by the Nazi party.
Jonathan Petropoulos, professor of European History at Claremont McKenna College, has said that in a way there was an upside to art being banned in Germany:
'This artwork became more attractive abroad, or certainly in anti-Nazi circles it gained values because the Nazis opposed it, and I think that over the longer run it was good for modern art to be viewed as something that the Nazis detested and hated.'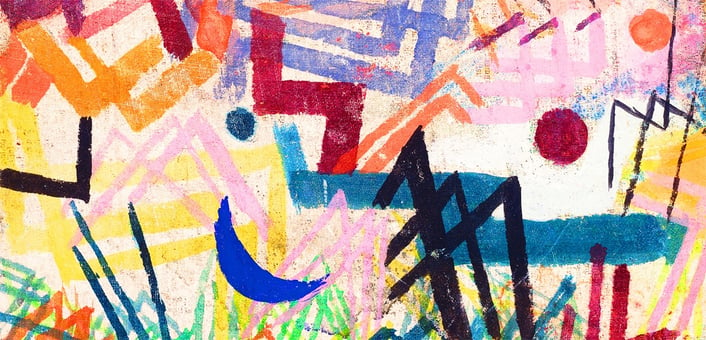 Klee left Germany for Switzerland and died there in 1940. Even in the country of his birth his art was considered too revolutionary and he could not even obtain Swiss citizenship until six days after his death.
Masterpieces of Art on the iTunes Store
Nowadays Klee is repected as the talented artist he truly was. We have previously published a hardback book of his work, featuring a detailed introduction and a collection of his best-known art.
This title was one of four that we selected to convert into ebooks for the iTunes store. Don't worry, we're not going to stop printing physical books any time soon, but we also want to provide titles for iPad and iPhone users that want to read about fine art on the go.
Our books are full of high-resolution images, ensuring you can zoom in and not miss out on any detail. You can also enlarge text, making it easier to read and jump through the book or go online using hyperlinks placed in the text.
Learn more about our Paul Klee iBook and see some inside spreads by clicking here.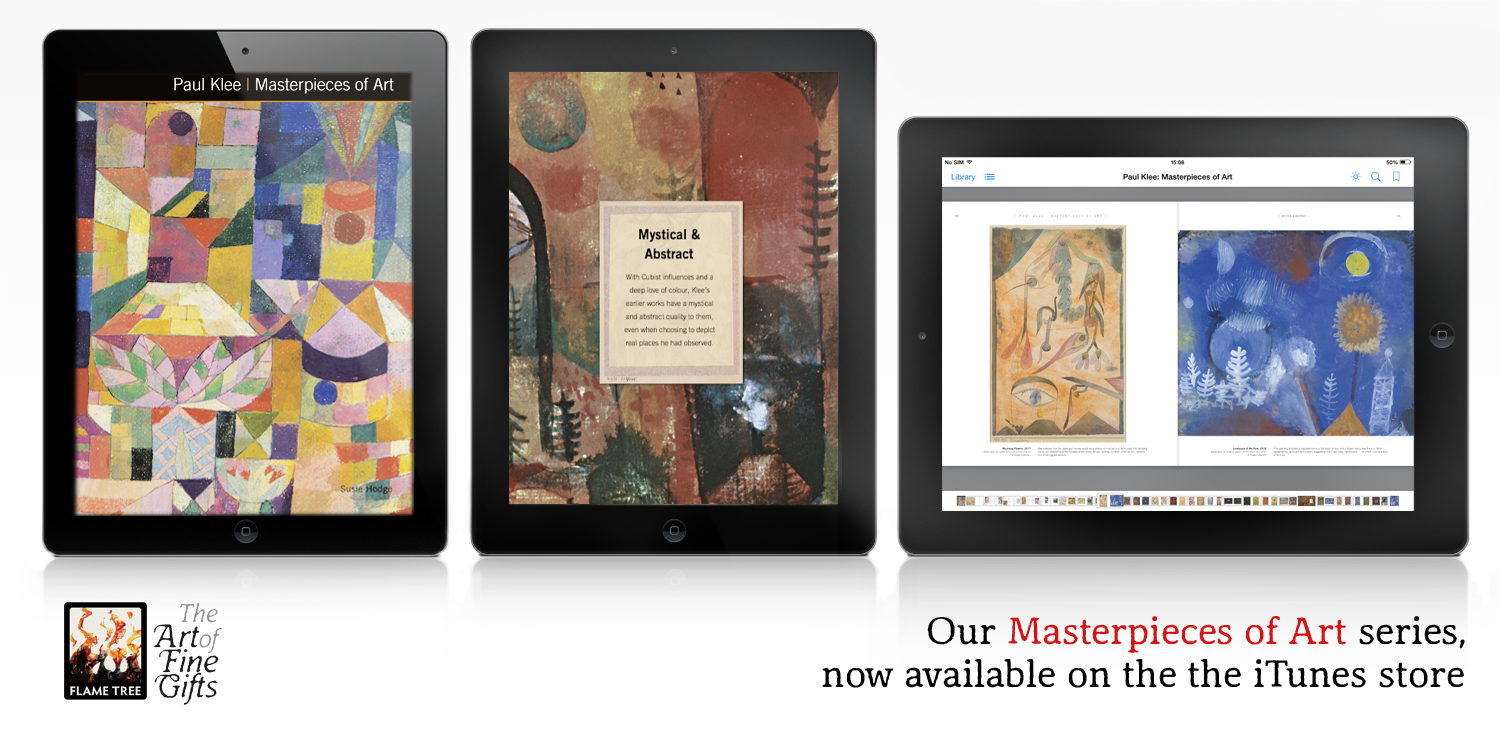 Links
Watch the Imagine episode on BBC iPlayer here

The show is actually a continuation of an Imagine episode broadcast last year. Watch the first one here

Learn more about the Degenerate Art Exhibition here