Welcome back the last part of our author-focused After Sundown blog series! Following the announcement of the contents list for our new horror anthology, After Sundown, edited by Mark Morris, we are going to talk a little bit about the talented authors featured in this new book!
---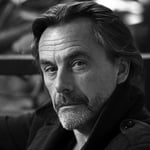 Michael Marshall Smith is a novelist and screenwriter. Under this name he has published over ninety short stories, and five novels — Only Forward, Spares, One of Us, The Servants and Hannah Green and her Unfeasibly Mundane Existence — winning the Philip K. Dick, International Horror Guild, and August Derleth awards, along with the Prix Bob Morane in France. He has won the British Fantasy Award for Best Short Fiction four times, more than any other author. 2020 will see a Best Of Michael Marshall Smith collection.
Writing as Michael Marshall he has written seven internationally-bestselling thrillers including The Straw Men series, The Intruders — made into a BBCAmerica series starring John Simm and Mira Sorvino — and Killer Move. His most recent novel under this name is We Are Here.
Now additionally writing as Michael Rutger, in 2018 he published the adventure thriller The Anomaly. A sequel, The Possession, was published in 2019.
He is currently co-writing and exec producing development of The Straw Men for television. He is also Creative Consultant to The Blank Corporation, Neil Gaiman's production company in Los Angeles, and involved in the development of multiple shows including Neverwhere and American Gods.
---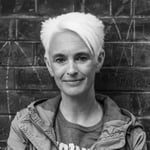 J. Tudor grew up in Nottingham and now lives in Sussex with her husband and young daughter. She left school at sixteen and has had a variety of jobs over the years, including trainee reporter, radio scriptwriter, TV presenter, voiceover and dog-walker.
Her first novel The Chalk Man was a Sunday Times bestseller, sold to over 40 countries and won the ITW award for Best First Novel, The Strand award for Best Debut and the Barry award for Best Debut. Her second novel The Taking of Annie Thorne was also a Sunday Times bestseller. Her third novel The Other People has just been published. All three books have been optioned for TV.
Photo credit: Bill Waters
---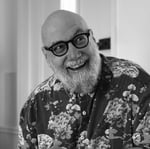 Stephen Volk is best known for the BBC's notorious "Halloween hoax" Ghostwatch and the award-winning ITV drama series Afterlife starring Andrew Lincoln and Lesley Sharp. His other screenplays include The Awakening starring Rebecca Hall, and Gothic starring Natasha Richardson as Mary Shelley. He is a Bram Stoker Award and Shirley Jackson Award finalist, a BAFTA winner, and the author of three collections: Dark Corners, Monsters in the Heart (which won the British Fantasy Award) and The Parts We Play. Arguably his most acclaimed fiction so far is The Dark Masters Trilogy, consisting of Whitstable, which has as its protagonist Peter Cushing; Leytonstone, based on the boyhood of Alfred Hitchcock; and Netherwood, featuring novelist Dennis Wheatley and occultist Aleister Crowley. His provocative non-fiction is collected in Coffinmaker's Blues: Collected Writings on Terror.
---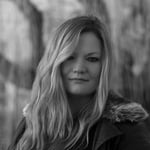 Catriona Ward was born in Washington, DC and grew up in the United States, Kenya, Madagascar, Yemen and Morocco. She read English at St Edmund Hall, Oxford and is a graduate of the Creative Writing MA at the University of East Anglia. Her next gothic thriller The Last House on Needless Street will be published in March 2021 by Viper, an imprint of Serpents Tail, followed by a further book in 2022. Her last novel Little Eve (Weidenfeld & Nicolson, 2018) won the 2019 Shirley Jackson Award and the August Derleth Award for Best Horror Novel at the 2019 British Fantasy Awards, and was a Guardian Best Book of 2018. Her debut Rawblood (W&N, 2015) won Best Horror Novel at the 2016 British Fantasy Awards, was shortlisted for the Author's Club Best First Novel Award and a WHSmith Fresh Talent title. Her short stories have appeared in numerous anthologies. She lives in London and Devon.
---
After Sundown is coming out October 20th, just in time for Halloween!
Links:
You can find the full contents list here

.