Cosy Crime Short Stories is the latest anthology in our Gothic Fantasy series, combining a selection of classic murder mysteries and contemporary tales inspired by the theme. With the book available to buy now, we asked the modern authors a few questions about their work: see below for a fascinating insight into some of the included stories and the ideas that led to their creation!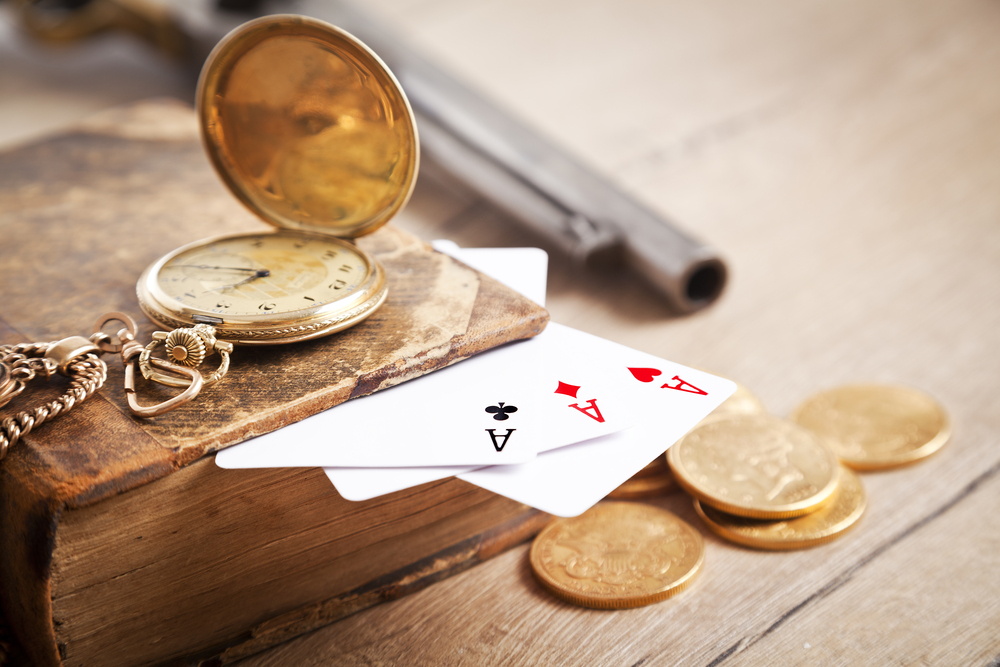 What was the inspiration behind your Cosy Crime story?
The inspiration for 'Honey of a Jam' came from a news report about some bee hives that had been stolen over the holiday season. It got me thinking about who would commit such an unusual crime as well as all the ways it could go wrong!
Sarah Holly Bryant – Peppermint Tea
My inspiration for writing 'Peppermint Tea' is steeped (pun intended) in the idea of how difficult it is to truly know someone. Even our closest relationships are often surface relationships and maybe that's not such a bad thing. Our desires that we keep hidden and our histories that we don't share don't necessarily define us. But in the case of my story, certain secrets when kept locked-up will eventually explode back into the world, like it or not.
My grandmother had Alzheimer's. About six years into her disease, she and I walked through a photo album. Grandma had no idea who I was as an adult, but recognised a childhood picture of me. Grandma was also confused about grandpa (who'd passed earlier), but could point out pictures of her father and childhood dog. At that stage, grandma's memories had been reshuffled. I thought it might be intriguing to weave something like this into a mystery… hence Eykiltimac Stump Acres.
C.B. Channell – Death in Lively
Half the fun of cosies for me is local flavour, exemplified by a cast of quirky characters. Wisconsin has plenty of both. What could be more satisfying of an afternoon than beer, cheese, bacon, and murder?
'Twenty Column Inches', a Central Pennsylvania noir, introduces small-town newspaper reporter and big-time pothead Ray Reynolds, who bumbles about smoking joints as he investigates local government corruption. A recovering small-town Pennsylvania reporter myself, having had my fair share of run-ins with courthouse scandals and criminal allegations against elected officials, this yarn is certainly based on some of my own experiences, while also giving me some space to play with genre conventions.
So much of modern society's attention focusses on the young that older people can feel neglected. Just for once, I wanted to write a story about the intrinsic value of age and experience. In 'Gargoyle' two veteran antagonists play important roles in the unravelling of a historical crime. Each begins by seeing the other superficially, just as a caricature, and their subsequent mutual discoveries of unexpected personal depths act as a metaphor for the Gothic setting and its hidden mysteries.

I was walking around my neighbourhood with my mother and I noticed some 'for sale' signs. Seeing an old woman standing in her doorway, I imagined her alone, isolated by time and death from friends and family. I thought how a series of 'open houses' might give her life new meaning. And what if (which is the beginning of every story) that new life was threatened by a sale? From there I worked backward, creating her past life, present isolation and a realtor/developer villain.
Tom Mead – The Whittaker-Chambers Method; Or, Mulligan's Last Mystery
My favourite crime subgenre is the locked-room mystery, and my hobby is finding more unusual and esoteric examples; mystery stories which really push the boundary of what a 'locked room' might be. In other stories I've used diving suits and cable cars as devices for impossible crime. Clayton Rawson came up with a completely unique variant in his story 'The World's Smallest Locked Room', where the 'room' in question is an unopened sugar packet. So really 'The Whittaker-Chambers Method' is a challenge I set for myself to come up with a wholly original mystery featuring a different kind of locked room: a dumbwaiter.
Trixie Nisbet – Scoop!
When I moved to Peacehaven (yes, the setting is real) from London, I was amazed that the local paper's headline was about a horse stuck in a hedge. No murders, stabbings or crime of any sort. It was thinking about how the newspaper managed to survive without any sensational stories that led me to write 'Scoop!'.
Annette Siketa – The I's Have It
The lack of relatable female investigators inspired this story. Not since the days of Agatha Christie's 'Miss Marple' has there been a female sleuth whom people can easily relate to. Angela Lansbury's portrayal of Jessica Fletcher in 'Murder She Wrote' is too goodie-goodie to be believable, and most female TV detectives are either ball breakers, clinical to the point of robotic, or come with some form of psychological/emotional baggage. And so I created Mrs Ada Harris, who likes a good belly laugh, enjoys her food and a glass of whiskey, and applies common sense to seemingly unsolvable problems.
I'm a fan of Agatha Christie, especially Murder on the Orient Express. In that book, the train represented how technology had changed the world. Once you could cross the whole of Europe in a matter of a few days, the world became a smaller place, but now you had unprecedented opportunities that would have been unthinkable only a few years before. I wondered then, how would the world change once routine spaceflight became a reality? The reasons for murder are always the same, so inevitably someone would get killed on the commute to the moon.
The inspiration for 'Just the Fax' was an actual fax I received from another office. The unusual smudge on the paper looked strange and peaked my interest – I gave it some thought and the story almost wrote itself.
Louise Taylor – Raven Nevermore
For this story, which is about a threadbare writer's group usurped by a brash, wealthy woman, the inspiration came in a sort of swirl of impressions and images: riding on the city bus at dusk and gazing into windows of the opulent apartments of the 7th and 8th arrondissements in Paris; attending a jumble sale held by well-heeled ex-pat wives (where I got some great bargains!); and, finally, visiting a website for a writer's group.
This story was inspired by actors I met when I was working in theatre and 'bread and butter' jobs at the Convention Center and people who attended the trade shows. Many of the stories I heard were either too good or too quirky not to be disguised and used in fiction and I felt many of them belonged in starring roles on the page. Of course, the victim...you know the saying..."Don't get mad, get even."
You can hear more from these authors next week in the second part of this Q&A, where they speak more generally about their writing and other stories in the genre.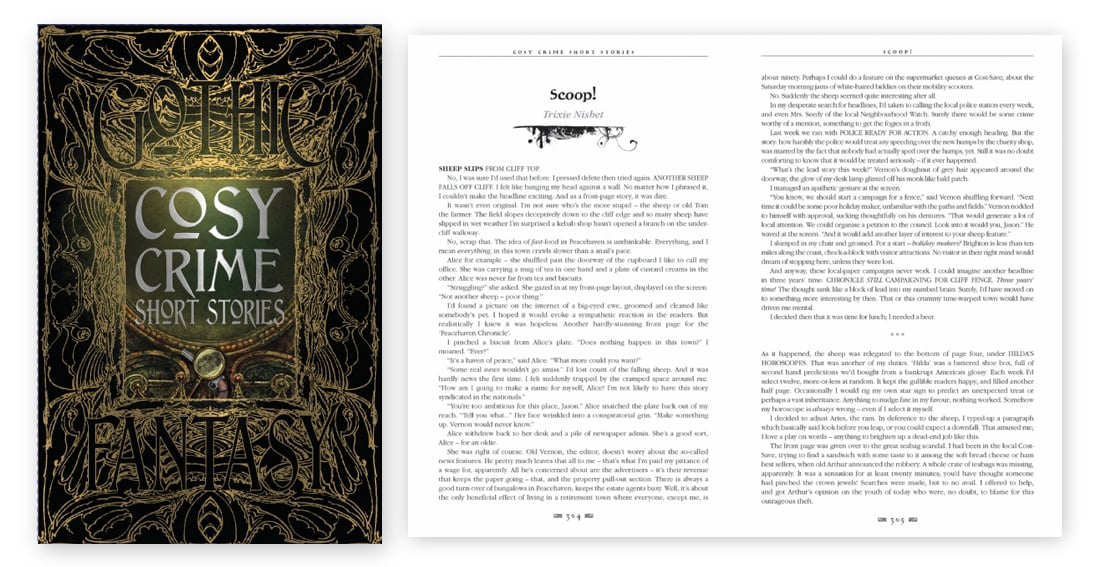 Links
Images courtesy Shutterstock.com