Available to buy now from our website, Haunted House Short Stories contains its very own potent mix of new and classic stories on the theme. In the first part of this Q&A with the authors, we found out more about their stories in the anthology and the ideas that led to their creation (read that here). Now, some of them tell us about their writing processes generally, or reveal which Haunted House tales have stuck with them the most…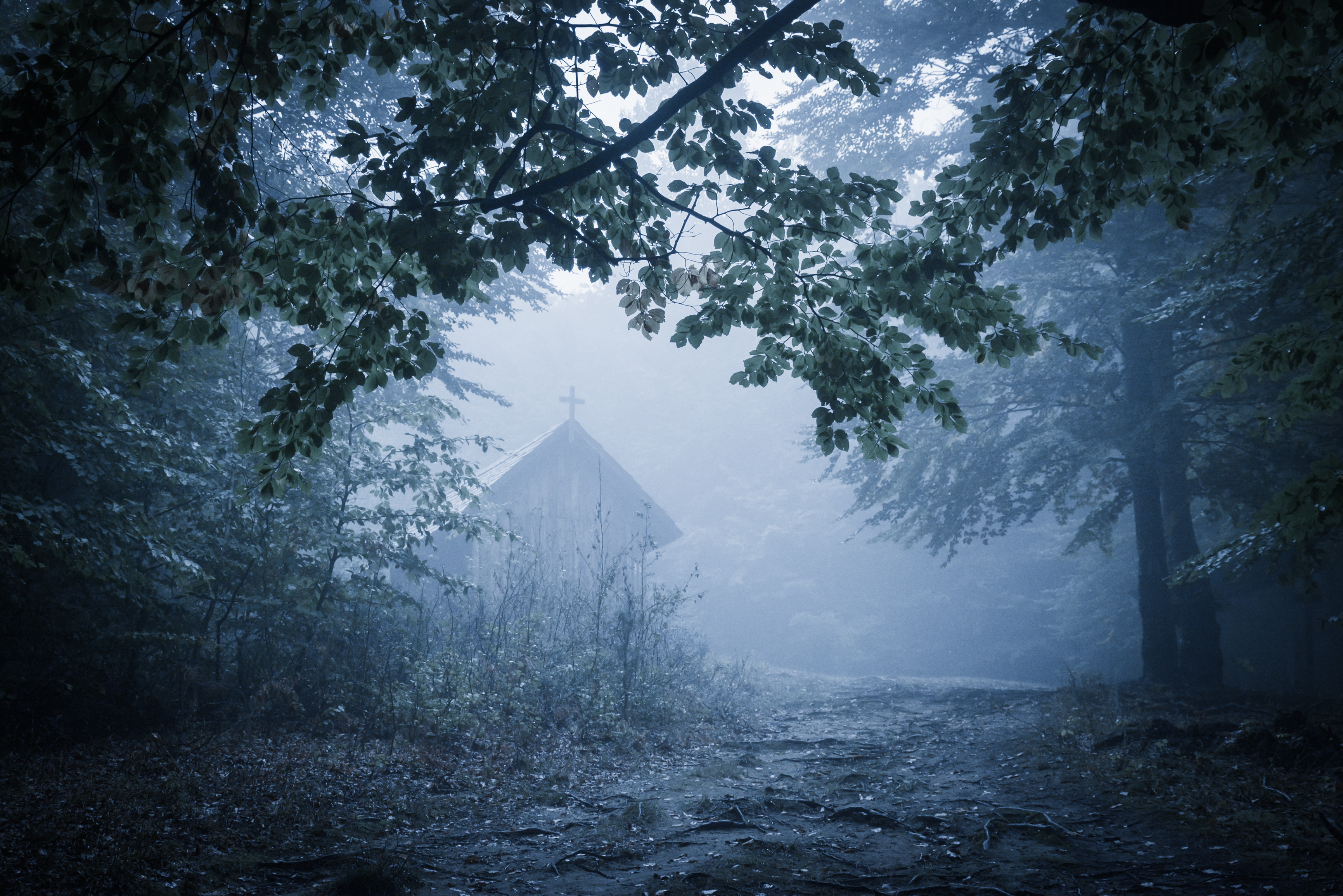 What are your favourite stories from this genre?
Jane Eyre is obviously a huge favourite of mine. As for films, I adore The Uninvited and The Old Dark House, which both blend humour with the Gothic very effectively. And of course, Edgar Allan Poe is one of the very best. I grew up with my dad reciting Poe's work to me – 'The Raven', 'The Black Cat', and 'The Tell-Tale Heart' were among my favourite bedtime stories, which probably explains a lot about me!
Mark Z Danielewski's House of Leaves is a hall of fame book for me. Anne Rivers Siddons' The House Next Door and Shirley Jackson's The Haunting of Hill House are classics for a reason. Hodgson's House on the Borderland remains creepier than most stories written since. There have been some great lesser-known haunted house stories in film lately, too – I especially liked The Presence, The Awakening, The Lodgers, and even some movies that didn't begin with articles. I'm a little surprised realising that Mike Flanagan didn't technically make a haunted house movie before adapting Hill House; most of his movies are at least in corridors leading off from the genre, and they're very, very good.
My favourites of any genre tread traditional lines, push boundaries, spill into interstitial spaces and often challenge established themes. Haunting stories that haunt me personally include Stephen King's The Shining & Joyland, Joan Lindsay's Picnic at Hanging Rock, and Tim Powers's Fault Lines trilogy. My own stories have been directly or tangentially inspired by haunted houses from Algernon Blackwood ('The Empty House'), H.P. Lovecraft ('The Shunned House'), Henry James (The Turn of the Screw), and—a haunted house only if you squint at it right – Shirley Jackson's gorgeous We Have Always Lived in the Castle.
Night-Side by Joyce Carol Oates, The Servants by Michael Marshall Smith, and Julia by Peter Straub immediately come to mind, and of course The Haunting of Hill House by Shirley Jackson. As for movies, The Others is a great example, and, more recently, the British television drama The Living and the Dead.
I really like the Ellie Jordan Ghost Trapper series by J.L. Bryan; great characters and lots of fun historical details. P.S. I Spook You by S.E. Harmon is a fun paranormal romance. And there's also the spooky, gothic poetry of KA Opperman and Ashley Dioses.
M.R. James's Collected Ghost Stories is a treasure trove of spectral terror. Shirley Jackson's The Haunting of Hill House is a masterpiece of delicate dread. Adam Nevill is admirably committed to intense uncanny horror, and Reggie Oliver is a contemporary master of the classical ghostly tale. I very much liked Michelle Paver's Dark Matter, and Frances Hardinge is well worth finding on the young adult shelves. On film, the Dyson-Nyman Ghost Stories rewards at least two viewings.
Two haunted house stories (both novels) stand out in my mind as the most powerful and unique treatments of the subject I've ever read. The first is the near-legendary The Haunting of Hill House by Shirley Jackson. Although they've attempted this on film, nothing can match the slow descent of the main character in the novel, nor the angle that the haunting eventually takes. This should be standard reading for any horror fan. The second is The House Next Door by Anne Rivers Siddons. While not as widely known as Jackson's novel, this book has just as much impact while presenting a truly clever idea – a haunted house that is newly built. Again, required reading.
I've seen more movies with the haunted/creepy house theme than I've read books. You can't go wrong with the classics, like the William Castle-directed Vincent Price vehicle House on Haunted Hill or Richard Matheson's The Legend of Hell House. I'm a huge fan of Italian horror, and Lucio Fulci's The House by the Cemetery, Dario Argento's Suspiria and Mario Bava's Lisa and the Devil are great places to start.
I've always loved stories about lonely seaside houses harbouring dark secrets – the gothic atmosphere, the idea that there may be mysteries hidden just beneath the surface of everyday life, truths lurking at the edge of our reality. Like many writers and readers of my generation, I grew up watching reruns of The Twilight Zone and vintage movies featuring old dark houses. One of my favourites is the 1944 film The Uninvited, based on a novel by Dorothy Macardle. Another favourite is 'The Hungry Glass', an episode of the 1960 TV series Thriller, hosted by Boris Karloff. Regarding classic stories, I'm fond of Lovecraft's 'The Rats in the Wall' and anything by M.R. James. My contemporary favourites include Richard Matheson and Ramsey Campbell.
Can you tell us a little about your writing process?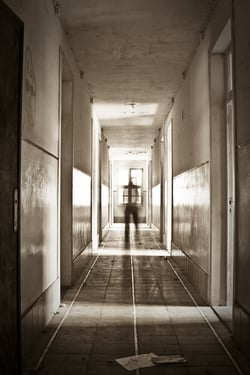 My writing process is as convoluted as my crazy house. I composed large chunks of this story ['The Bones of Home'] on a lap-held cassette tape recorder while commuting to work, then typed it and started working on the computer – a ton of writing, rewriting, piecing together, deleting, and reinstating previous drafts. So many different versions of this story! Perhaps one reason was that I enjoyed inhabiting this house so much in my imagination, I didn't want to leave.
For short stories, I tend to let them ruminate in my mind for a long time before putting pen to paper. Because of that, my first drafts usually come out pretty clean. My stories are usually on the short side, mainly because it's so satisfying to write a complete story in one sitting. 'House Hunting' is actually one of my longer stories!
Because I have a full-time job in the publishing industry, I write whenever and wherever I can! This means writing on anything available, whether it be my laptop, a notebook, or a napkin. I then compile the pieces I've written into a rough draft. My only real rule is to complete said draft before editing and to try to, as Stephen King puts it, 'outrun the self-doubt'.
To write, I require quiet and a laptop. Because my apartment guarantees both, I usually write there. Many of my author friends like to work in cafes, and honestly, I wish I could join them, but I'm way too easily distracted. Also, I tend to make weird faces and/or gestures when I'm searching for words; I don't need other people seeing that!
As a freelancer, I have different processes for client work and my own stuff. For example, if I'm working for a client, I don't listen to music, but when I write for myself, it's a huge part of the process. I'm super nitpicky when it comes to editing, and typically make at least a dozen passes. I write in my office: I've really never been comfortable being a coffee house writer. Having too many people around is just very distracting and unsettling to me.
Marina Favila
I'm pretty new to the creative writing process, so I'm sure this is a bad idea. But when I write what I consider to be a good opening sentence, I just go from there. I figure if every sentence afterwards makes sense from the one that came before, it will lead me to the ending. You could say I'm an optimistic creative writer.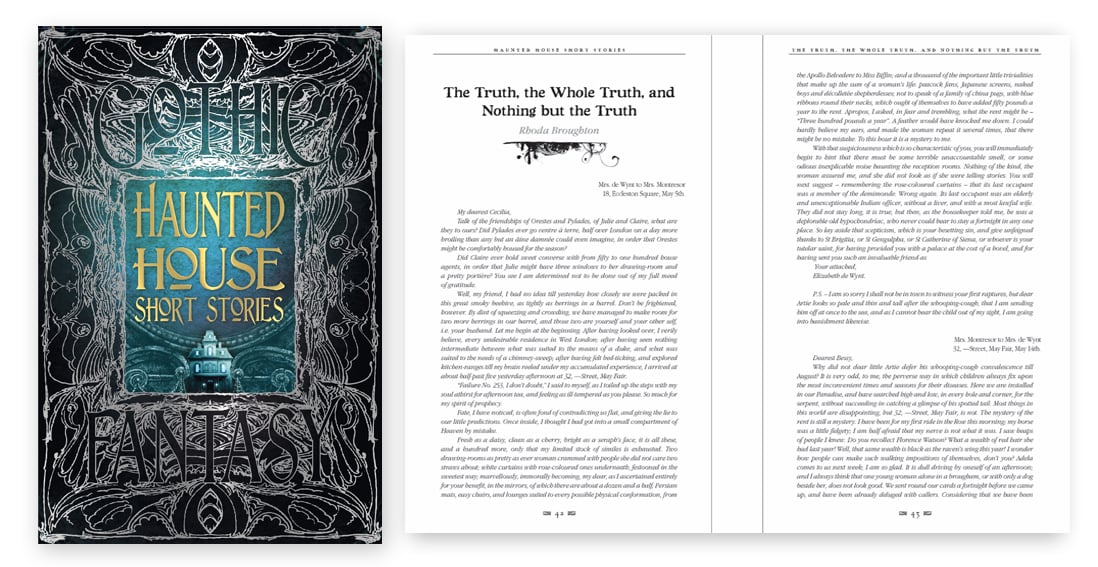 Haunted House Short Stories is now available to buy from our website here.
Links
Did you miss Part 1 of the Q&A with these authors? Catch up with it here.
Check out the full list of authors included in this anthology here.
Browse the full collection of anthologies

here.
Check out all of the Flame Tree Press January Releases blog posts:
Images courtesy Shutterstock.com