We have three great new titles coming out in May, so we wanted to talk about them! These include a new horror from Glenn Rolfe called 'Until Summer Comes Around', Brian Moreland's 'Tomb of Gods' and a new to Flame Tree sci-fi classic title called 'City Among Stars', by world-renowned French scientist, geologist, and archaeologist Francis Carsac. Find out more here!

Until Summer Comes Around - Glenn Rolfe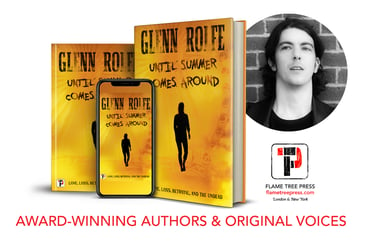 "Rolfe is the real deal, folks, and anything he writes is well worth checking out." - Gord Rollo, author of The Jigsaw Man and The Crucifixion Experiments

When fifteen year old Rocky Zukas meets a mysterious dark-haired girl named November, his world is forever changed. The young couple falls under the spell of summer love, but not everyone approves. November's brother, Gabriel, is the keeper of the family's secret, and big brother is always watching, growing more sinister as his bloodlust gets the best of him. Directing his attention to Rocky's family, Gabriel aims to make sure little sister knows who is in charge.
---
Tomb of Gods - Brian Moreland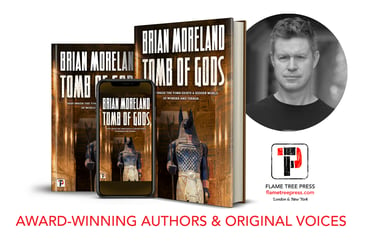 "Brian Moreland writes with one eye on characterization and the other on scaring the life out of you." — Maynard Sims, author of Stronghold and The Eighth Witch

Deep inside the tomb exists a hidden world of wonder and terror.

In 1935, British archaeologists vanished inside an Egyptian cave. A year later, one man returned covered in mysterious scars.

Egyptologist Imogen Riley desperately wants to know what happened to the ill-fated expedition led by her grandfather. On a quest for answers, she joins a team of archeologists and soldiers in Egypt. Inside a mountain tomb, they've found a technologically advanced relic and a maze of tunnels. Dr. Nathan Trummel believes this tomb leads to the most guarded secrets of the pharaohs. When the explorers venture deep into the caves, they discover a hidden world of wonder and terror.
---

The City Among the Stars - Francis Carsac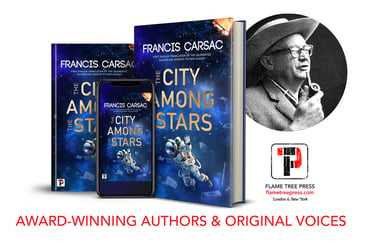 First English translation of the celebrated Golden Age Science Fiction Classic.

"This stunning classic stands shoulder-to-shoulder with Arthur C. Clarke, Asimov, and Heinlein." – New York Times and USA Today bestselling authors W. Michael Gear and Kathleen O'Neal Gear

Tankar Holroy, Lieutenant in the Stellar Guard of earth's Empire, floats in space after his spaceship is sabotaged. Rescued by an enormous, unknown ship, he awakes to discover himself saved by the People of the Stars who are born and live in space with minimal contact with planets and their occupants whom they call, with contempt, planetaries.

The chilly welcome he receives from the ship's leader, the Teknor, is followed by overt hostility from the other inhabitants of the Tilsin. Only a woman named Orena reaches out to him.

Tankar soon realizes that he was rescued for his knowledge of tracers, the technology that allows Empire ships to track others through hyperspace, a technology the People of the Stars lack. Out of spite, he refuses to deliver the one piece of knowledge that can protect the people who saved but now spurn him - and the consequences will be catastrophic.

---
Make sure you check back in with the blog for the Q&As with the authors of our May releases later this month!