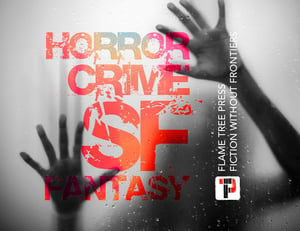 FLAME TREE PRESS is the trade fiction imprint of Flame Tree Publishing, with editorial offices in both London and New York. We publish globally in the English language, in print and ebook formats and audiobook, with a focus on excellent writing in horror and the supernatural, crime and mystery thrillers, and science fiction and fantasy. Our aim is to explore beyond the boundaries of the everyday, finding new pathways for the imagination, with tales from both award-winners and original voices. This month, there are three books arriving in Hardback, Paperback, Audiobook and eBook on Thursday October 18th and in todays blog we are meeting the writers behind the books!
John Everson - @JohnEverson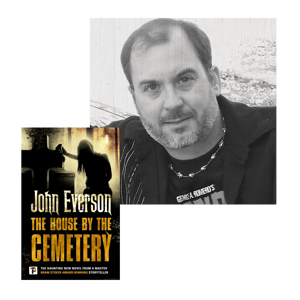 John Everson is a staunch advocate for the culinary joys of the jalapeno and an unabashed fan of 1970s European horror cinema. He is also the Bram Stoker Award-winning author of Covenant and its two sequels, Sacrifice and Redemption, as well as six other novels, including the erotic horror tour de force and Bram Stoker Award finalist NightWhere and the seductive backwoods tale of The Family Tree. Other novels include The Pumpkin Man, Siren, The 13th and the spider-driven Violet Eyes. '
Over the past 25 years, his short fiction has appeared in more than 75 magazines and anthologies and received a number of critical accolades, including frequent Honorable Mentions in the Year's Best Fantasy & Horror anthology series. His story 'Letting Go' was a Bram Stoker Award finalist in 2007 and 'The Pumpkin Man' was included in the anthology All American Horror: The Best of the First Decade of the 21st Century. In addition to his own twisted worlds, he has also written stories in shared universes, including The Vampire Diaries and Jonathan Maberry's V-Wars series, as well as for Kolchak: The Night Stalker and The Green Hornet. His short story collections include Cage of Bones & Other Deadly Obsessions, Needles & Sins, Vigilantes of Love and Sacrificing Virgins.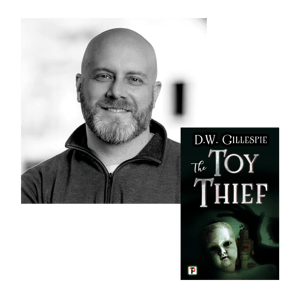 D.W. Gillespie - @dw_gillespie
D.W. Gillespie lives in Tennessee with his wife and two kids, all three of which give him an endless supply of things to write about. A long time fan of all things dark and spooky, Gillespie began writing monstrous stories while still in grade school. At one point, his mother asked the doctor if there was anything she should be concerned about, and he assured her that some kids just like stories about decapitations. He's been writing on and off for over a decade, quietly building a body of work that includes horror and dark sci-fi. His novels include Still Dark, The Toy Thief, and a short story collection titled Handmade Monsters.
He began writing seriously in 2002, and after winning the MacDougal Award for his short story 'The Home', he's since been published many times in print and online. His body of work includes dozens of short stories, such as 'Man of the People', 'Drawn' and 'Heavy'. He's been featured in many publications, both online and in print, and he's the author of nine novels and counting, including Still Dark, Daylight Dims, The Tree Man and Circle of Mist.
Brian Trent - @BrianTrent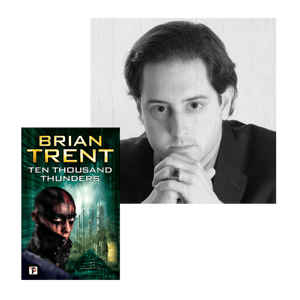 Brian Trent lives in New England, where he works as a novelist, screenwriter, and poet. Trent's speculative fiction appears regularly in the world's top speculative fiction markets including ANALOG, Fantasy & Science Fiction, Orson Scott Card's Intergalactic Medicine Show, Daily Science Fiction, Apex (winning the Story of the Year Reader's Poll), Escape Pod, Flash Fiction Online, COSMOS, Galaxy's Edge, Nature, The Mammoth Book of Dieselpunk, Pseudopod, and numerous year's best anthologies. His work has also been featured in several volumes of Flame Tree Publishing's popular Gothic Fantasy Series.'
The author of the historical fantasy series Rahotep, Trent is also a Baen Fantasy Adventure Award finalist and Writers of the Future winner. His nonfiction works have also appeared in Strange Horizons, Clarkesworld, Humanist, and UTNE.
All three of the October releases come out tomorrow (thursday October 18th)! Check back in on the blog tomorrow to learn a little more about all three titles...
Links
Checkout the full list of upcoming titles from Flame Tree Press here.
Hardbacks, Paperbacks Audiobooks and eBooks are all also available on amazon here.
For news, updates, offers and monthly flash fiction, join our new Flame Tree Fiction Newsletter.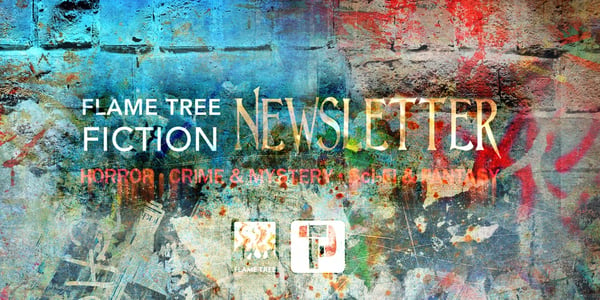 Check out all the blogs from launch week