With the success of our September titles and the launch of our three new October ones, we are looking ahead toward November and January. There are still four more releases from Flame Tree Press in 2018 followed by three more in January of 2019. Take a look at whats coming up over the next couple of months with this short rundown of the upcoming titles from Flame Tree Press!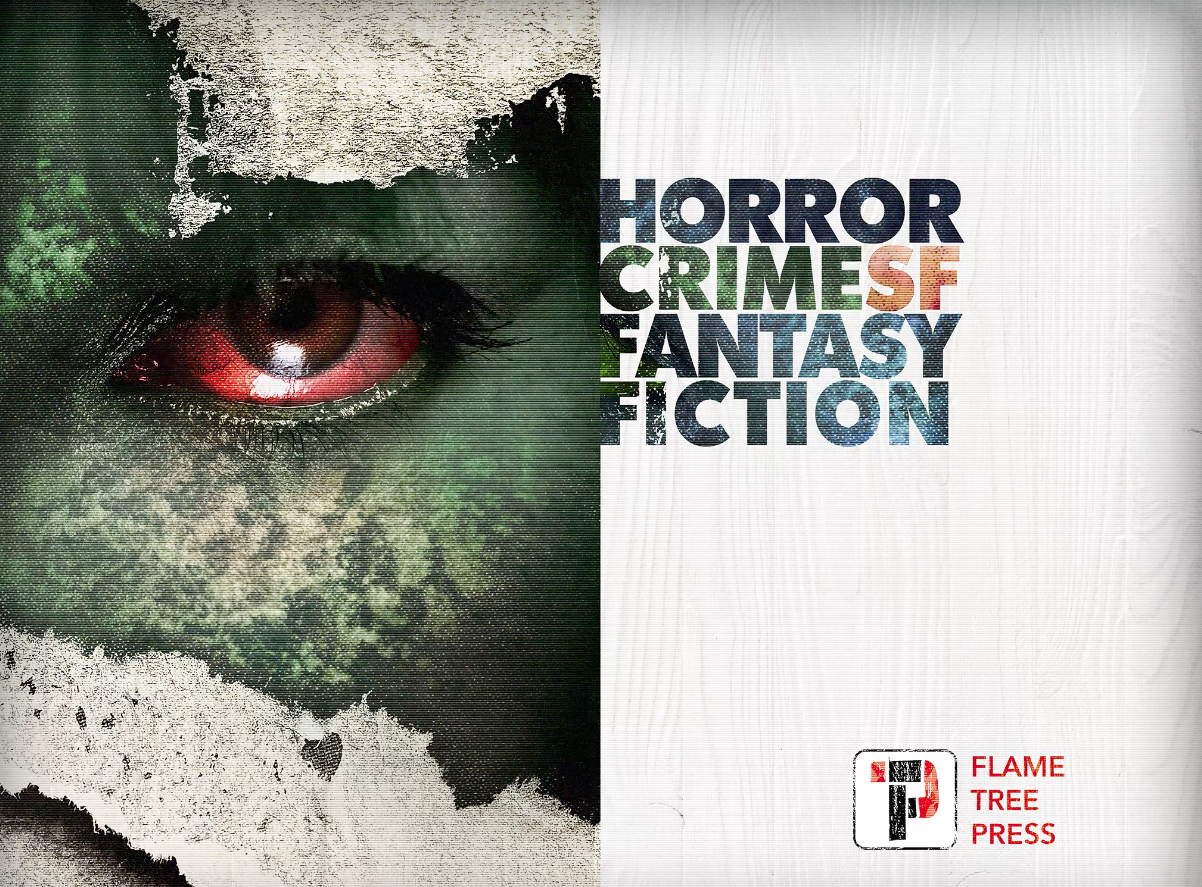 November Titles
Think Yourself Lucky - Ramey Campbell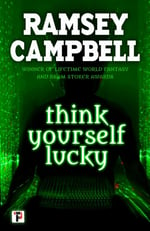 David Botham just wants a quiet ordinary life—his job at the travel agency, his relationship with his girlfriend Stephanie. The online blog that uses a title he once thought up has nothing to do with him. He has no idea who is writing it or where they get their information about a series of violent deaths in Liverpool. If they're murders, how can the killer go unseen even by security cameras? Perhaps David won't know until they come too close to him—until he can't ignore the figure from his past that is catching up with him…
You can find Ramsey Campbell at ramseycampbell.com
Kosmos
- Adrian Laing
Rookie barrister George Winsome, young and arrogant, defends an old boy who thinks he's Merlin on a manslaughter charge. The riotous trial turns Merlin into a celebrity; money, greed and ambition take hold of George and his partner Heather until the secret of Merlin's past is revealed as the spirit of Saint Yves intervenes to ensure George and Heather follow their true paths. 'Kosmos' is a modern-day jury trial, a feel-good love story and a spiritual journey involving Saint Yves, Nemesis and Merlin.
Night Shift
- Robin Triggs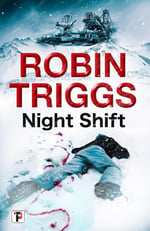 Antarctica. A mining base at the edge of the world. Anders Nordvelt, last-minute replacement as head of security, has no time to integrate himself into the crew before an act of sabotage threatens the project. He must untangle a complex web of relationships from his position as prime suspect. Then a body is found in the ice. Systems fail as the long night falls. Now Anders must do more than find a murderer: he must find a way to survive. Will anyone endure the night shift, or will ice and frozen corpses be all that remains?
You can find Robin Triggs at robintriggs.wordpress.com
The Sorrows
- Jonathan Janz
The Sorrows, an island off the coast of northern California, and its castle have been uninhabited since a series of gruesome murders in 1925. But its owner needs money, so he allows film composers Ben and Eddie and a couple of their female friends to stay a month in Castle Blackwood. Eddie is certain a haunted castle is just the setting Ben needs to find inspiration for a horror film. But what they find is more horrific than any movie. Something is waiting for them in the castle. A malevolent being has been trapped for nearly a century. And he's ready to feed.
You can find Jonathan Janz at jonathanjanz.com
January Titles
Junction
- Daniel M. Bensen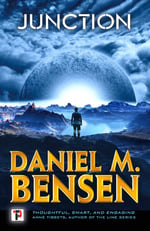 When Japanese nature show host Daisuke Matsumori finds himself on an alien world, he hopes to rekindle his passion for his work. Traveling through a newly-discovered wormhole in the Papuan highlands, he joins biologist Anne Houlihan on Junction, a patchwork planet of competing alien ecosystems. When their exploratory party crashes in the alien wilderness, Daisuke and Anne try to lead bickering soldiers and civilians back to civilization alive. As they trek across one unearthly biome after another and members of the party continue to die, however, Daisuke wonders whether human politics might be more deadly than alien biology. One of his companions might be a murderer.
You can find Daniel M. Bensen at thekingdomsofevil.com
Savage Species
- Jonathan Janz
Jesse thinks he's caught a break when he, Emma (the girl of his dreams), and her friend are assigned by their newspaper to cover the opening weekend of a sprawling new state park. But the construction of the park has stirred an evil that has lain dormant for nearly a hundred years, and the three young people—as well as every man, woman, and child unlucky enough to be attending the Algonquin Falls grand opening—are about to encounter the most horrific creatures to ever walk the earth.
You can find Jonathan Janz at jonathanjanz.com
The Haunting of Henderson Close
- Catherine Cavendish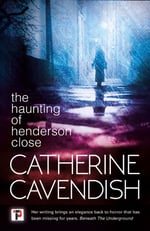 Ghosts have always walked there. Now they're not alone… In the depths of Edinburgh, an evil presence is released. Hannah and her colleagues are tour guides who lead their visitors along the spooky, derelict Henderson Close, thrilling them with tales of spectres and murder. For Hannah it is her dream job, but not for long. Who is the mysterious figure that disappears around a corner? What is happening in the old print shop? And who is the little girl with no face? The legends of Henderson Close are becoming all too real. The Auld De'il is out – and even the spirits are afraid.
You can find Catherine Cavendish at catherinecavendish.com
Links
Checkout the full list of upcoming titles from Flame Tree Press here.
Hardbacks, Paperbacks Audiobooks and eBooks are all also available on amazon here.
For news, updates, offers and monthly flash fiction, join our new Flame Tree Fiction Newsletter.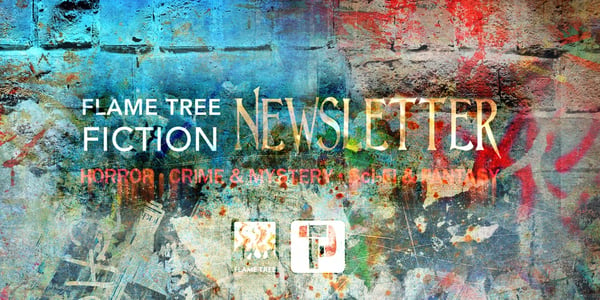 Check out all the blogs from launch week