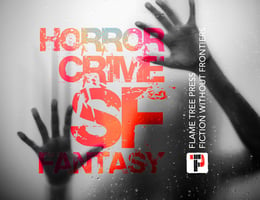 FLAME TREE PRESS is the trade fiction imprint of Flame Tree Publishing, with editorial offices in both London and New York. We'll be publishing globally in the English language, in print and ebook formats and audiobook, with a focus on excellent writing in horror and the supernatural, crime and mystery thrillers, and science fiction and fantasy. Our aim is to explore beyond the boundaries of the everyday, finding new pathways for the imagination, with tales from both award-winners and original voices. The first six books will come out in Hardback, Paperback, Audiobook and eBook on September 6th!
"We've purposely cast a wide net in terms of content, style and authors."- Don D'Auria.
The first six books come from six very different authors! From well known award winners to phenomenal up and coming talent. Read on to meet the authors of the first Flame Tree press release list...
Ramsey Campbell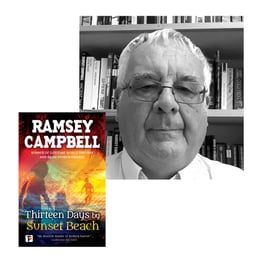 Ramsey Campbell was born in Liverpool in 1946 and still lives on Merseyside. The Oxford Companion to English Literature describes him as 'Britain's most respected living horror writer'. He has been given more awards than any other writer in the field, including the'Grand Master Award' of the World Horror Convention, the'Lifetime Achievement Award of the Horror Writers Association, the'Living Legend Award' of the International Horror Guild and the'World Fantasy Lifetime Achievement Award.'
In 2015 he was made an Honorary Fellow of Liverpool John Moores University for outstanding services to literature. Among his novels are 'The Face That Must Die,'Incarnate,'Midnight Sun,'The Count of Eleven,'Silent Children,'The Darkest Part of the Woods, 'The Overnight, 'Secret Story,'The Grin of the Dark', 'Thieving Fear', 'Creatures of the Pool', 'The Seven Days of Cain', 'Ghosts Know','The Kind Folk', 'Think Yourself Lucky' and 'Thirteen Days by Sunset Beach'.'Needing Ghosts', 'The Last Revelation of Gla'aki', 'The Pretence' and 'The Booking' are novellas. His collections include'Waking Nightmares,'Alone with the Horrors,'Ghosts and Grisly Things,'Told by the Dead,'Just Behind You' and 'Holes for Faces', and his non-fiction is collected as 'Ramsey Campbell, Probably.'Limericks of the Alarming' and 'Phantasmal' are what they sound like.'
Follow Ramsey Campbell on Twitter - @ramseycampbell1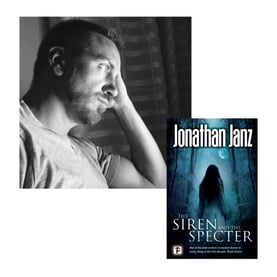 Jonathan Janz
Jonathan Janz grew up between a dark forest and a graveyard, which explains everything. Brian Keene named his debut novel The Sorrows "the best horror novel of 2012." The Library Journal deemed his follow-up, House of Skin, "reminiscent of Shirley Jackson's The Haunting of Hill House and Peter Straub's Ghost Story."
Since then Jonathan's work has been lauded by writers like Jack Ketchum, Edward Lee, Tim Waggoner, Bryan Smith, and Ronald Kelly. Novels like The Nightmare Girl, Wolf Land, Savage Species, and Dust Devils prompted Thunderstorm Books to sign Jonathan to an eleven-book deal and to give him his own imprint, Jonathan Janz's Shadow Side.'
His novel Children of the Dark received a starred review in Booklist and was chosen by their board as one of the Top Ten Horror Books of the Year (August 2015-September 2016). Children of the Dark will soon be translated into German and has been championed by the Library Journal, the School Library Journal, and Cemetery Dance. In early 2017, his novel Exorcist Falls was released to critical acclaim.'
Jonathan's primary interests are his wonderful wife and his three amazing children, and though he realizes that every author's wife and children are wonderful and amazing, in this case the clich' happens to be true. You can learn more about Janz at www.jonathanjanz.com.
J.D. Moyer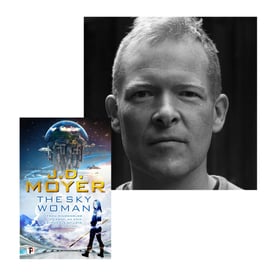 J.D. Moyer lives in Oakland, California, with his wife, daughter, and mystery-breed dog. He writes science fiction, produces electronic music in two groups (Jondi & Spesh and Momu), runs a record label (Lo'q Records), and blogs at jdmoyer.com. His previous occupations include dolphin cognition researcher, martial arts instructor, Renaissance Faire actor, dance music event promoter, and database application developer.
J.D. has been reading and writing science fiction and fantasy since he was a boy, inspired by authors such as Susan Cooper, Piers Anthony, and Lloyd Alexander. As an adult his favourite authors include William Gibson, Octavia Butler, Iain Banks, Kim Stanley Robinson, Margaret Atwood, and David Mitchell.
J.D. went to Berkeley High (other alumni include Philip K. Dick and Ursula K. Le Guin) and the University of California at Davis. After graduating, J.D. embarked on a long career as a music producer, DJ, label runner, and event promoter, culminating in world tours and music placement in film, television, and videogames (including Dance Dance Revolution) as well as the international hit 'We Are Connected' made famous by John Digweed. After the birth of his daughter, he quit the DJ hustle and returned to his love of fiction writing.
His short stories have appeared in The Magazine of Fantasy & Science Fiction, Strange Horizons, The InterGalactic Medicine Show, Cosmic Roots And Eldritch Shores, and Compelling Science Fiction. His story 'The Icelandic Cure' won the 2016 Omnidawn Fabulist Fiction contest. Recurring themes in his fiction include genetic engineering, the sociological effects of climate-change, virtualized consciousness, and evolutionary divergence.
Follow J.D. Moyer on Twitter - @johndavidmoyer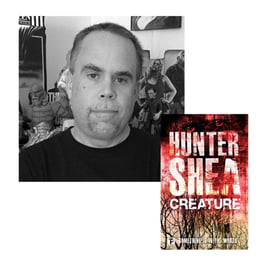 Hunter Shea
Hunter Shea is the author of over 20 books, with a specialization in cryptozoological horror that includes'The Jersey Devil, The Dover Demon, Loch Ness Revenge' and many others. . His novel,'The Montauk Monster, was named one of the best reads of the summer by Publishers Weekly. A trip to the International Cryptozoology Museum will find several of his cryptid books among the fascinating displays. Living in a true haunted house inspired his Jessica Backman: Death in the Afterlife series (Forest of Shadows, Sinister Entity' and 'Island of the Forbidden). In 2011, he was selected to be a part of the launch of Samhain Publishing's new horror line alongside legendary author Ramsey Campbell. When he's not writing thrillers and horror, he also spins tall tales for middle grade readers on Amazon's highly regarded Rapids reading app. An avid podcaster, he can be seen and heard on Monster Men, one of the longest running video horror podcasts in the world, and Final Guys, focusing on weekly movie and book reviews. His nostalgic column about the magic of 80s horror,'Video Visions, is featured monthly at Cemetery Dance Online. You can find his short stories in a number of anthologies, including'Chopping Block Party, The Body Horror Book' and 'Fearful Fathoms II. A lifetime New Yorker, Hunter is supported by his loving wife and two beautiful daughters. When he's not studying up on cryptozoology, he's an avid explorer of the unknown, having spent a night alone on the Queen Mary, searching for the Warren's famous White Lady of the Union Cemetery and other mysterious places.
Follow Hunter Shea on Twitter - @huntershea1
David Tallerman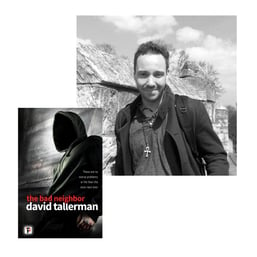 David Tallerman is the author of the YA fantasy series The Black River Chronicles, which began in late 2016 with Level One and continues in 2017 with 'The Ursvaal Exchange, the 'Tales of Easie Damasco' series - consisting of'Giant Thief,'Crown Thief and Prince Thief'- and the novella 'Patchwerk'. His comics work includes the absurdist steampunk graphic novel'Endangered Weapon B: Mechanimal Science'(with Bob Molesworth) and the ongoing miniseries 'C21st Gods' (with Anthony Summey). David's short fiction has appeared in around eighty markets, including 'Clarkesworld,'Nightmare,'Alfred Hitchcock Mystery Magazine' and 'Beneath Ceaseless Skies. A number of his best dark fantasy and horror stories were gathered together in his debut collection'The Sign in the Moonlight and Other Stories. A lifelong fan of cinema, and particularly of Japanese cinema and animation, film has always been a significant influence on David's writing; though his inspirations also extend to comic books, genre fiction, and a degree in English Literature that led to an MA on the topic of seventeenth-century witchcraft. His previous career as an IT Technician took him all across the country, but he currently resides in West Yorkshire, on the opposite side of the county of his birth. In his spare time, and in between movies, he likes to hike around the local countryside, a hobby that has also taken him to wild spots throughout England and beyond.
Follow David Tallerman on Twitter - @davidtallerman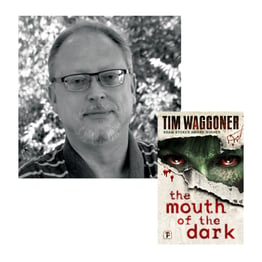 Tim Waggoner
Tim Waggoner's first novel came out in 2001, and since then he's published close to forty novels and three collections of short stories. He writes original dark fantasy and horror, as well as media tie-ins. His novels include Like Death, considered a modern classic in the genre, and the popular Nekropolis series of urban fantasy novels. He's written tie-in fiction for Supernatural, Grimm, The X-Files, Doctor Who, A Nightmare on Elm Street, andTransformers, among others, and he's written novelizations for films such as Kingsman: the Golden Circle and Resident Evil: the Final Chapter. His articles on writing have appeared in Writer's Digest, Writer's Journal, Writer's Workshop of Horror, and Where Nightmares Come From.'
In 2017 he received the Bram Stoker Award for Superior Achievement in Long Fiction, and he's been a finalist for the Shirley Jackson Award and the Scribe Award. His fiction has received numerous Honorable Mentions in volumes of Best Horror of the Year, and in 2016, the Horror Writers Association honored him with the Mentor of the Year Award. In addition to writing, he's also a full-time tenured professor who teaches creative writing and composition at Sinclair College.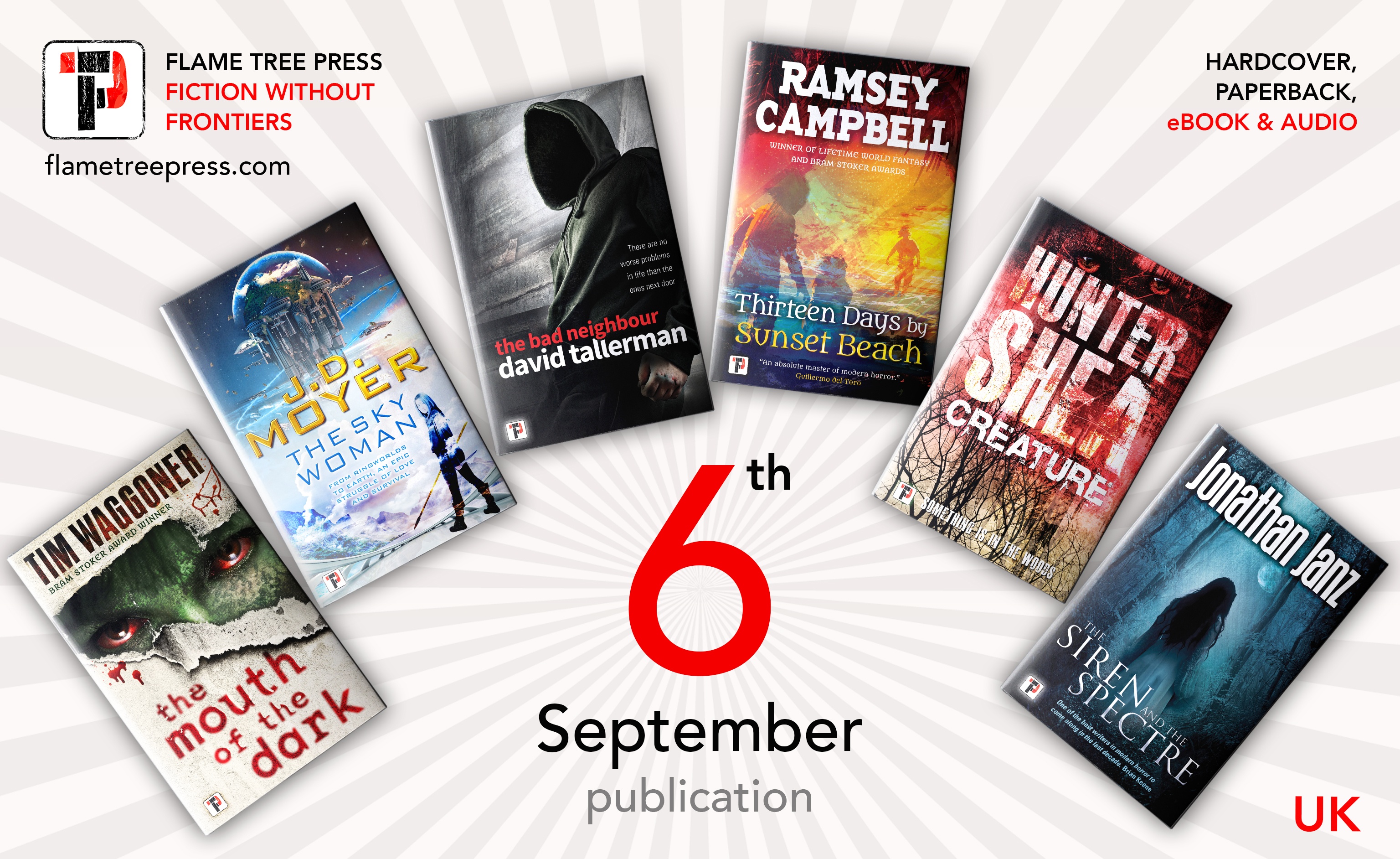 The first releases from FLAME TREE PRESS will come out in Hardback, Paperback, Audiobook and eBook on September 6th!
Links
Check out all the blogs from launch week