Swift on the heels of Part 1 of the Heroic Fantasy Author Q&A, the anthology's authors this time reveal the methods behind their writing, as well as their favourite influential tales. Their writing will feature alongside that of the genre's original greats – Robert E. Howard, A. Merritt, Howard Pyle, Clark Ashton Smith, Geoffrey Chaucer and more – in a collection of stories where the intrepid perform daring feats, majestic mythical beings roam wild and free, and imaginative lands bewitch the reader. The selection of responses below suggests this volume is well on track to be yet another compelling addition to our ever-growing Gothic Fantasy anthology series.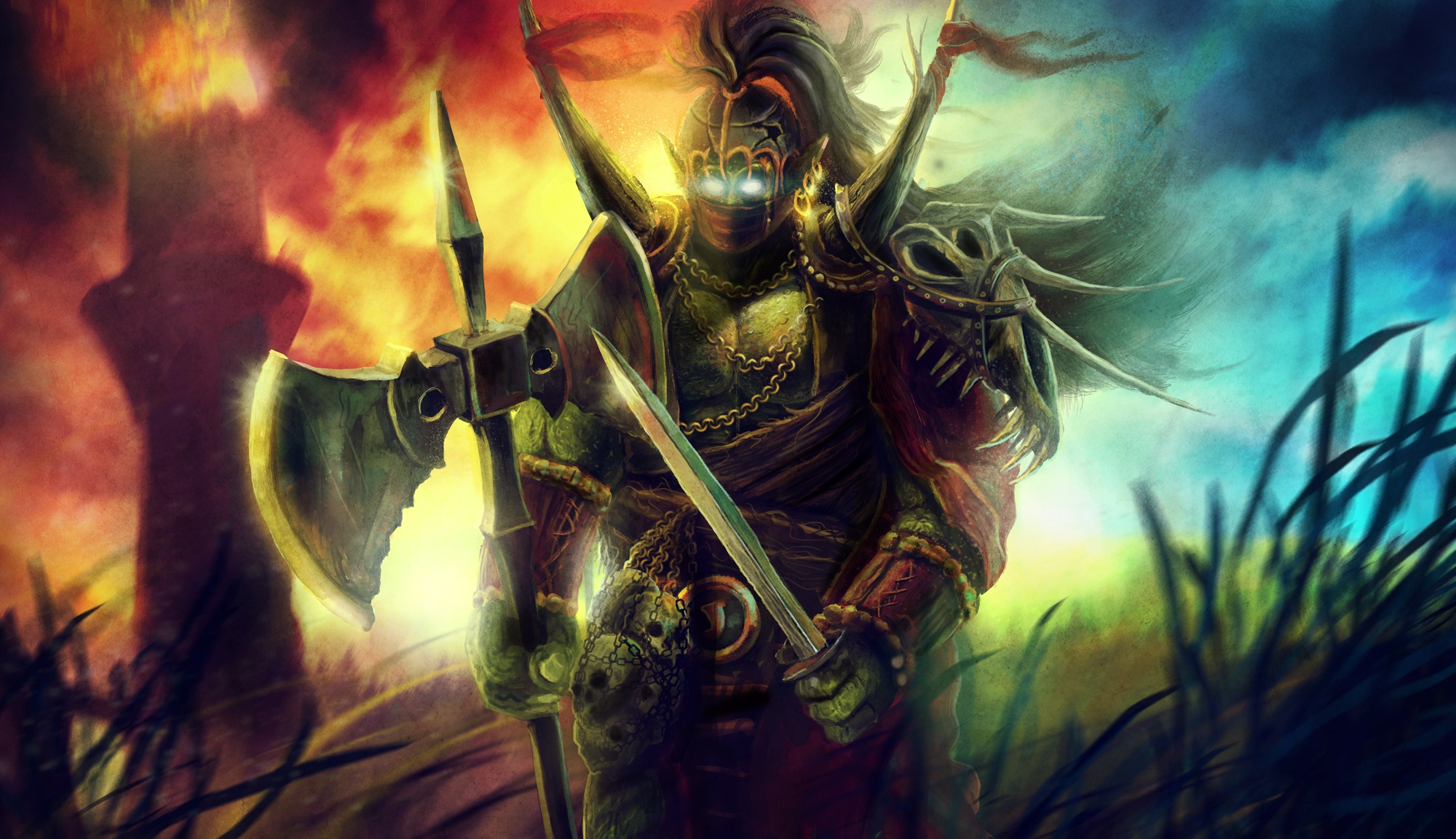 What are your favourite stories from this genre?
I really enjoy Andrzej Sapkowski's collection of short stories, The Last Wish, about Geralt the Witcher. On that note, I love the Witcher video game series based off those books. Robert E Howard is a given; he pretty much invented the heroic fantasy genre. My favorite of his might be 'The Tower of the Elephant', because of its crazy ending. Also, I've gotta throw some love at Cullen Bunn's current Conan the Slayer run at Darkhorse Comics.
I think my favorites – and you can fight me on whether this counts as heroic fantasy – are the Gentlemen Bastards books by Scott Lynch. There's something so refreshing about all of it, without being totally unrecognizable. The Renaissance-analog setting, the noble thief hero, the very slight touch of magic – it all works beautifully in my opinion, and I'll travel with Locke Lamora wherever his adventures take him.
I love heroic fantasy, and I think it was a large part of my entry into the broader science fiction and fantasy universe. It started in my teens where I think the main early players were David Eddings and Raymond E. Feist. My most consistent favourite author has been Robin Hobb. I fell in love with her Liveship Traders trilogy in my teens and have devoured every book since then. I also really love (and frequently return to) Trudi Canavan's Black Magician trilogy. And a recent favourite has to be Patrick Rothfuss!
As a kid my favourite books were sexy sword/sf crossover stuff, though nobody admits anymore to enjoying the insanely socio-gender problematic sword and planet Gor novels by philosophy professor John Norman. Anne McCaffrey's Dragonriders of Pern and Marion Zimmer Bradley's Darkover series were other favourites, though I can't imagine reading them now. In general I gravitated toward Red Sonja over Conan, and though Tolkien has been unreadable to me all my life, as a child I loved Ralph Bakshi's Wizards and Lord of the Rings. I enjoyed the more recent Tolkien film revival of too, and certainly think it paved the way for the massive popularity of George R.R. Martin's series. I mean, liking science fiction and fantasy had always felt rebellious, subversive – especially niche stuff about dragons and sex slaves and witches. I haven't recovered from overhearing a conversation recently on the bus: a grey-coiffed grandma debating with her grown bleach-blond grandson over which Lannister deserved the throne.
I consider The Lord of the Rings trilogy, The Hobbit, The Chronicles of Narnia, and A Song of Ice and Fire to be staples of the genre. The Dragonlance Chronicles trilogy is well-written and tells a compelling story. The Princess Bride and Stardust are delightful to read or watch. Miyazaki films like Princess Mononoke are always a treat, and Guillermo Del Toro directs excellent fantasies, although they tend to have a more modern twist.
Some of my favorite fantasy authors are Mercedes Lackey, Lois McMaster Bujold, Patricia Wrede, J. K. Rowling, Elizabeth Moon, Andre Norton (although I honestly prefer her historical fiction to her fantasy work), Sheila Paulson, Barbara Hambly, Katherine Kurtz, Ursula K. LeGuin, C. L. Moore, Rosemary Edghill, Roy Thomas, Robert E. Howard, and of course, Professor Tolkien. Narrowing it down to a favorite author or favorite book would be impossible. There are just too many to choose from to say that The Curse of Chalion is better than By the Sword or Sheepfarmer's Daughter.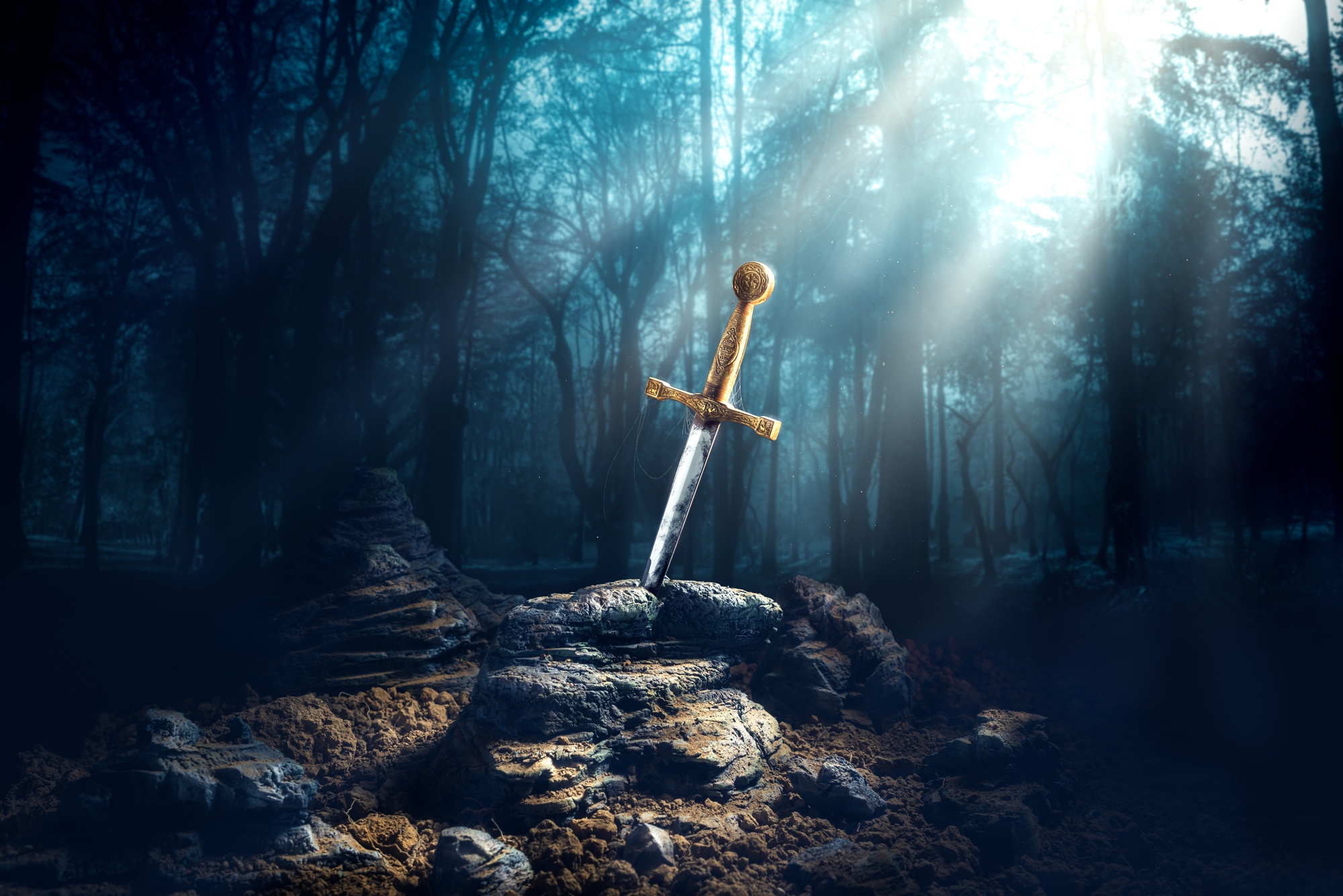 Can you tell us a little about your writing process?
I studied creative writing in college and developed a particular interest in the William S. Burroughs cut-up technique; I've tried that a few times and not been very successful with it, but I still find the philosophy behind it fascinating. I try to work with discipline and write for a set minimum of an hour a day, but once in a while I may go as long as a week without writing a word.
I try to write two to four hours every weekday. Sometimes I'm hopped up on enough caffeine the words flow magically, and other times I quit when I get hangry. But a routine is essential, I think, to make any sort of progress in a field that takes time, focus, and multiple passes on a story before it's ready for strangers to read. My first drafts come easiest in the white noise of my local coffee shop where I do most of my writing and editing by hand. Clichéd perhaps, but it works for me.
The first draft of 'The Mage's Tower' was completed in a day, around five years ago. For me, each story is its own beast. Sometimes I can sit and hammer out a short story start-to-finish in a matter of hours. My stories can also start out as random scenes that I will get ideas for over time.
Eventually I'd love to be the kind of person who sets aside a few hours to write and will write diligently during the allotted time. But I am not currently that person. I write wherever, whenever, and have pieced more stories together from sending emails to myself on my phone (written while in a dentist's waiting room or grocery line) than I've written on my computer like a proper writer.
In winter I research and write historical novels with touches of magical realism for at least an hour every day. During the growing season I'm farming; I may work out plot tangles or trawl for story ideas as I weed and pick and mend fence, but actual writing happens fitfully, and I stick to short stories. Mostly I start with a voice, a character and a question, and hope the plot will grow from there.
I'm a planner for sure, and usually do things in a strict ascending order: pitch, synopsis, outline, draft. I will usually go long periods not actually committing any words to the screen, working through details in my head. But once all that thinking is complete, well, I've done 20,000 words in a weekend before. My time as a management consultant has taught me to edit as I work, so I don't spend a vast amount of time on revisions. No eighth draft for me, thank you! As Mr. King said, two drafts and a polish. I also work in plain text only using decidedly nerdy tools. I'm getting more into the Emacs editor every day, and I author in Asciidoc that I'll convert to the required format for submission after the fact. It helps prevent distractions, such as how much I dislike Word in general. I like working in places like Starbucks, but more importantly is to work wherever and whenever you have time. To this end I often carry a Bluetooth keyboard with me... if something comes to mind that I have to capture then and there, I can sit down at a table, connect to my phone, and have the words down in a minute or two.
My writing process changes every few years – sometimes in a notebook, sometimes in Word. I always outline first with a lot of detail; I think they call it the zero draft, or maybe 0.5 draft. As I flesh out each subsequent draft, the line between writing and editing can get thin. I think editing can be just as creative as writing and a lot more fun since you're working with words already on the page!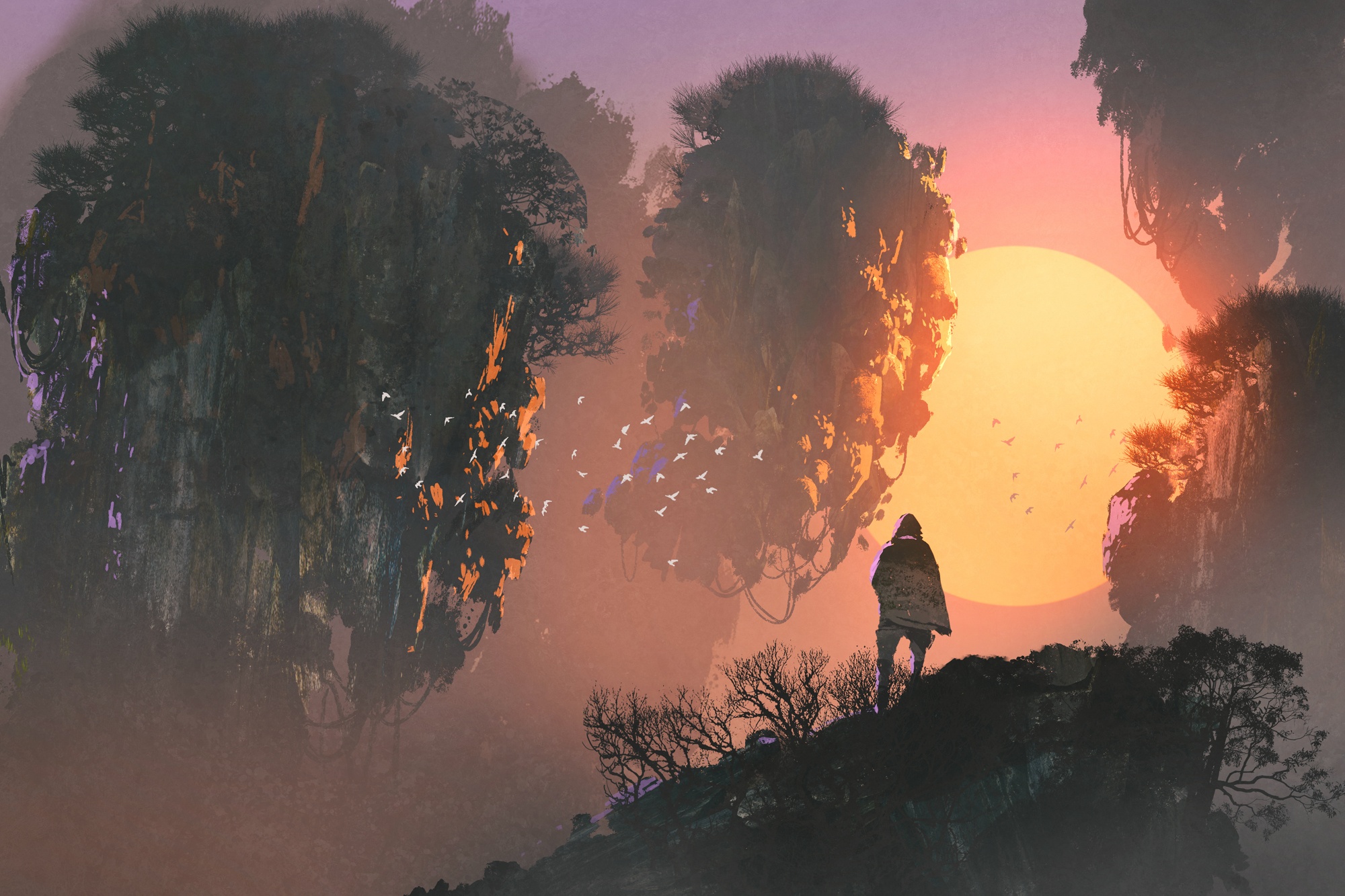 Heroic Fantasy will soon be available to buy through our website. If you can't wait to know more, you can read about the inspiration behind the stories featured in this anthology in the first part of this Author Q&A, which can be found here.
Links
Have a read of what our Lost Worlds authors made of these questions here.
Likewise, see here for the responses from the Supernatural Horror authors.
Browse the full collection of Gothic Fantasy short story anthologies here.
Images courtesy of shutterstock.com