As the publication date for Heroic Fantasy inches nearer, our Q&A with the anthology's short story authors offers a taster of what to expect in the book. In the style of the Q&As for Lost Worlds and Supernatural Horror, authors from the Heroic Fantasy volume also respond to questions relating to their selected story, the genre as a whole, and their own writing methods. First up, they reveal what led to the writing of the included stories: scintillating tales where courage, sorcery, swordplay and fantastical creatures abound.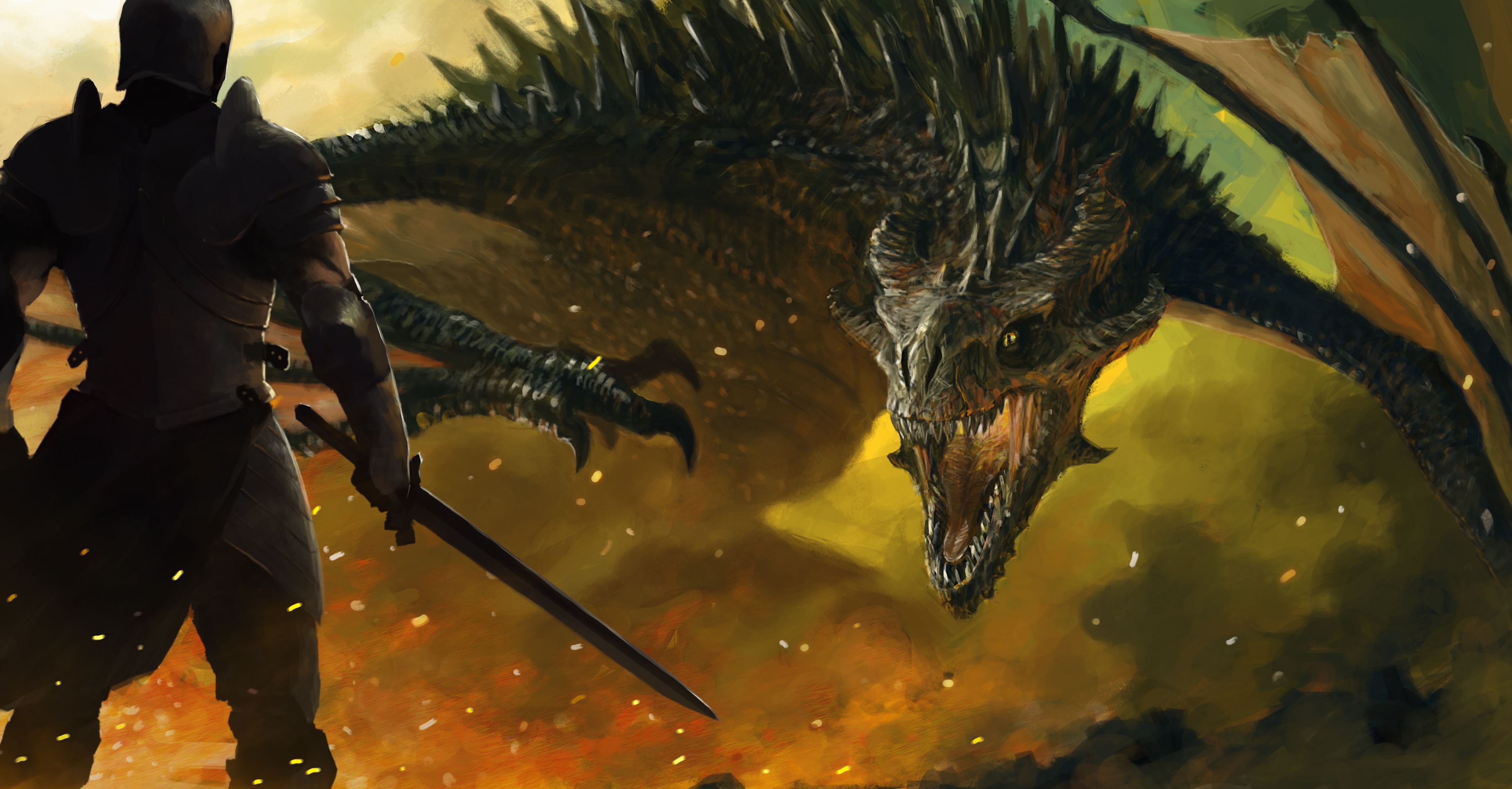 What was the inspiration behind your Heroic Fantasy story?
I've had the characters and setting for 'A Matter of Interpretation' in my head for over a decade, but what gave me the final push to write the story was a flash fiction prompt on Chuck Wendig's 'Terrible Minds' blog. He urged people to write about rebellion in the aftermath of the 2016 presidential election, and I heeded the call. The story expanded into one of constructive rebellion and the struggle for personal freedom.
When I saw your call for submissions, I started rereading Robert E Howard stories. I love those stories, but they feel a little testosterone heavy. So my response was to write a Conan-ish story with an all-female cast. I wanted dragons, giant wolves, epic swords, flashy fights. I also wanted a more hopeful story, which isn't too common in heroic fantasy.
Too many swashbuckler and sword-and-sandals movies in my youth. And of course, the books that inspired those movies, with authors like Gladys Malvern, Henry Winterfeld, Alexandre Dumas, Sir Walter Scott, Robert E. Howard, Howard Pyle, and too many others to count.
Laya started life as my attempt at combining Lovecraftian horror with sword and sorcery. While the Conan/Cthulhu connection is a strong one already, I wanted to take a different tack on the blending. As I was writing, it became a story of true love and the importance of family, but still all wrapped around that core of despair we all know and love from Lovecraftian fiction.
In a ton of fiction, written and film, magical people (sorceresses, wizards, and mages) always seem to live in towers. I've always wondered why, but haven't seen many stories on that subject. The Mage's Tower is my version of the how and why.
I'd just begun submitting regularly to magazines, and had seen one particular 'reason you will get rejected' repeated a number of times: stories about a knight going off to slay a dragon. Being the contrarian that I am, I wanted to use this premise in a story that was still engaging.
I wrote the first draft of 'Of the Generation' in high school, back when I first started seriously writing speculative short fiction. For the central idea of 'heart brothers', I wanted to create an intimate bond – like 'soulmates' – that didn't have a parallel in most real-life relationships. As for the Heart-Drinker, I wanted it to be a traditional big and scary monster but also creepy in a psychological way, so its sadism and perverted mirror of the heart-sibling bond grew from that.
With 'Ravenblack' I'd been asked to write a story about women in practical armour for, yes, an anthology called Women in Practical Armor. Awesome, because the main model for women's battle armour when I was growing up was a sort of Frank Frazetta/Heavy Metal chainmail bikini getup which offended me only with its impracticality. So here was a collection of stories about not just practical women's armour, but practical women characters, too. Intelligent women already seasoned in their careers, their lives. Most importantly to me, I wanted the character Ravenblack not to be just a dude with boobs. She's a commander. She's a woman. And, by god, she wears armour more comfortable and eminently more practical than a chainmail bikini.
One thing I love about the Legend of King Arthur is the flexibility. That being said, I wanted to write a story that had never been written before in the Arthurian legends, but could still fit somehow, so I unexpectedly ended up writing a backstory for Excalibur.
Lauren C. Teffeau – Those Who Wear Their White Hair Proudly
This was the first 'dragon' story I've ever attempted despite writing science fiction and fantasy for a number of years, and I wanted to put my own personal spin on it. Not only by creating an interesting mythology for the creatures, but also the group of female warriors tasked with fighting them. I wanted to show an abbreviated heroine's journey with the call to adventure, trials, and rebirth, hinting at a much larger world, which I hope I managed.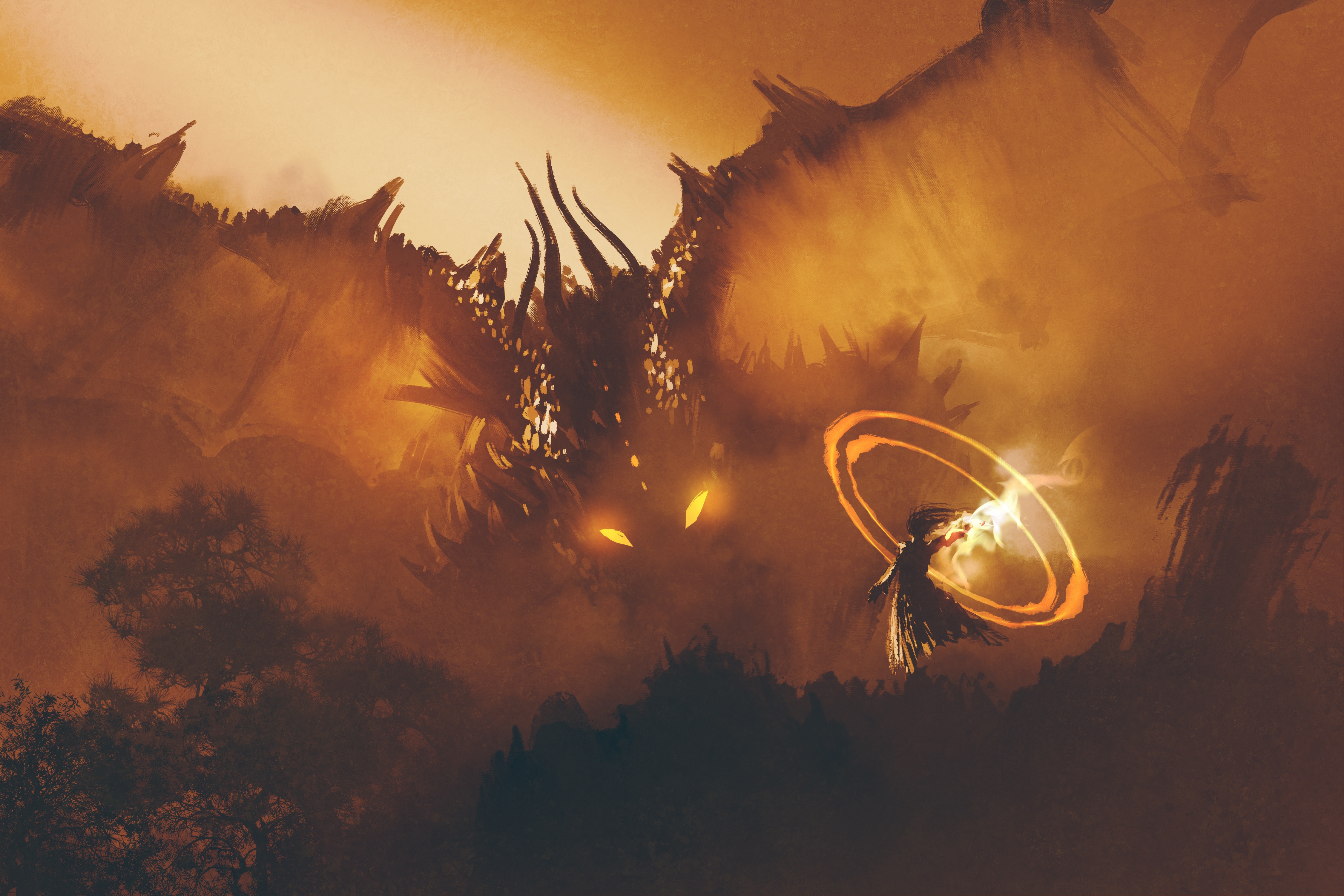 I had these action figures, when I was a kid just starting to write fiction, of characters from various franchises: Turok, Masters of the Universe, Mystic Knights of Tir Na Nog, The Lord of the Rings, etc. The inspiration came from mixing these figures together, with little fidelity to their sources, and coming up with new characters and adventures. 'Three Hundred Pieces' is essentially a grown-up rewrite of one of those old stories.
I can't remember what triggered it, but I know that I was on holiday in Zanzibar when this story sprung on me. I think it started with a few images, and then tumbled out from there. I didn't have a way to write it down at the time, so when I got home, I walked in the door, straight to my computer and started writing. I think I got the whole first draft down in one solid burst. It also forms part of a sequence of stories I wrote around the time where I was grappling with the idea of motherhood and whether or not I want to be a mother, and I think that also influenced the story. The sequence was not deliberate, but I noticed that the theme kept recurring in my work for about a year.
Tony Pi – The Tremor Road
Though I had invented Stiltlings many years ago for a roleplaying game, the inspiration behind 'The Tremor Road' came after a visit to the Grand Canyon Skywalk, a horseshoe-shaped glass bridge that extended over a terrifying drop. Though I have a severe fear of heights, I couldn't let this once-in-a-lifetime opportunity go by. The first few steps onto seeming air were heart-stopping, but halfway across I imagined myself on mile-high stilts, which gave me a sense of control. The memory of that adventure at the canyon is still vivid, and inspired many parts of this story.
Two Grimm fairy tales inspired 'The Usual Price'. The crone who appears as a beautiful girl in her mirror comes from 'The Crystal Ball'. 'The King of the Golden Mountain' features a would-be hero who destroys what he set out to save. These got me thinking about illusion and the shadow side of heroism. My own wish to appear brave – not at all the same thing as being brave – provided the rest of the impetus.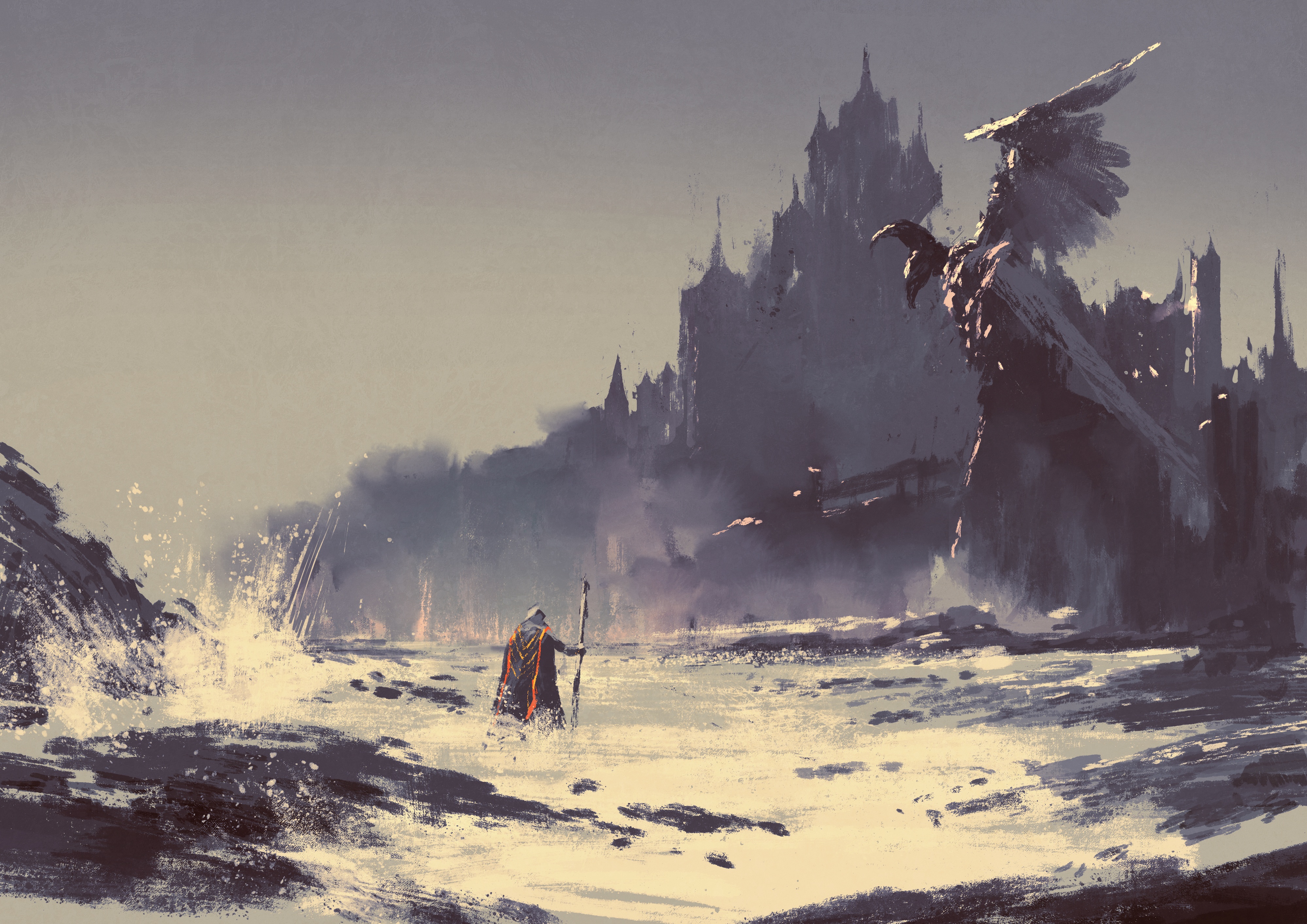 Heroic Fantasy Short Stories will soon be available to buy on our website here. In the meantime, watch out for Part 2 of the Q&A with these authors, where they speak about their favourite stories from the genre, as well as their own writing practices.
Links
The full list of contemporary and classic authors included in the Heroic Fantasy anthology can be found here.
See here and here for what our Lost Worlds and Supernatural Horror authors, respectively, gave in response to these questions.
Take a look at the rest of the anthologies in the collection here.
Images courtesy of shutterstock.com