Our latest short story anthology, Urban Crime, packs shady characters with thrilling storytelling. Whether the setting is Paris, London, New York or San Francisco, cities around the globe provide the gritty backdrop to an underground world of dark intentions, in a collection that combines new and classic writers in the genre. Here to celebrate the book's release, some of the authors tell us what inspired their featured tales: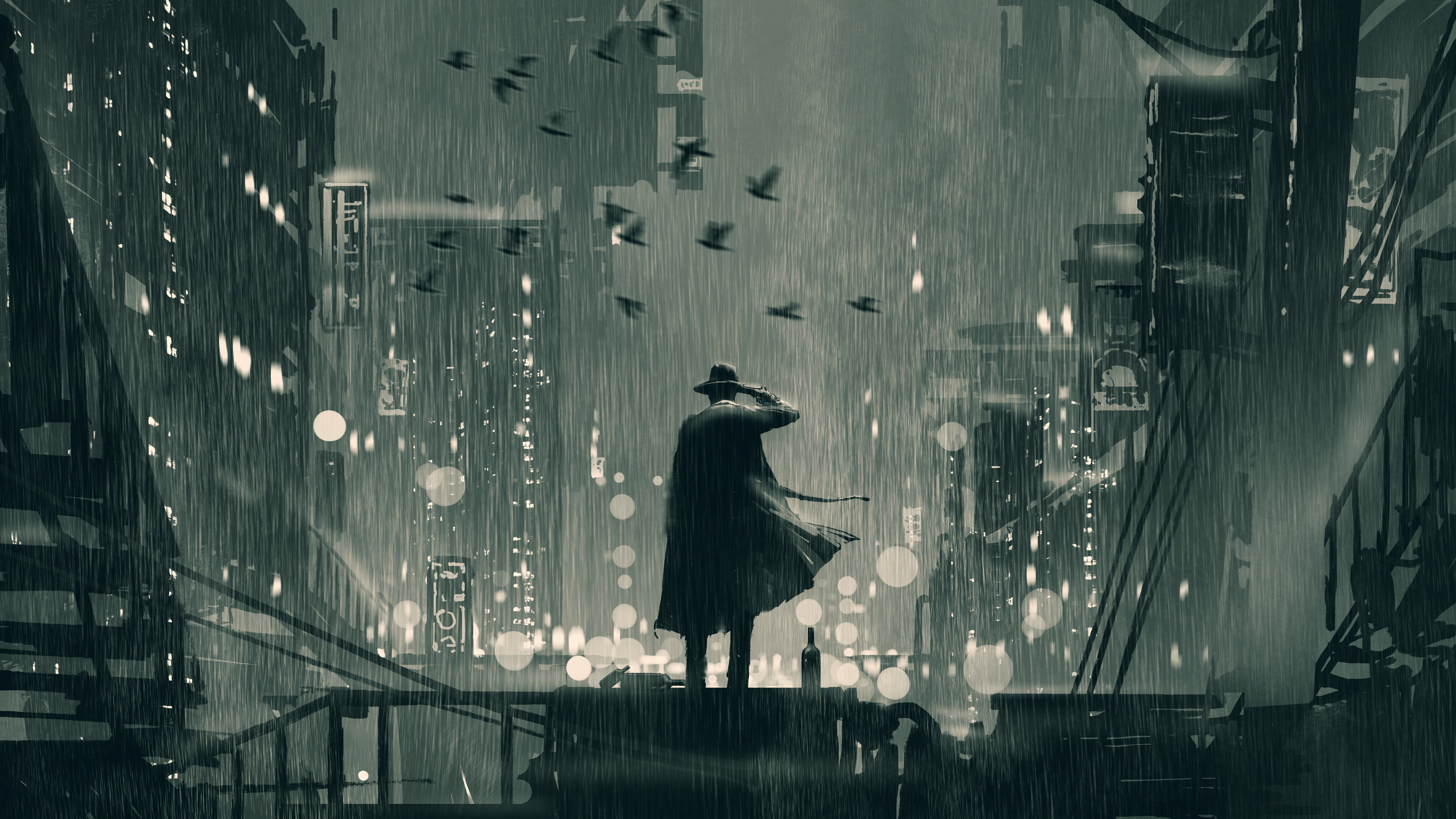 What was the inspiration behind your Urban Crime story?
This is an unusual story for me as it is the only story I've ever written based on true events. My dad was quite the storyteller, and sitting around the campfire we'd often get stories from his days working in building management in the rougher parts of Chicago. He's also known to stretch his stories a bit, and they are often darkly funny, so I was surprised when he started telling me about this little girl, and how he took her home for foster care, and all the things that followed. I immediately turned to my almost comically truthful mom, who corroborated the story and added some details. After my parents read the story, they dug out an old picture – this was the 70s mind you, so these were actual photos – with my two older sisters playing dress-up with Mickey. I wonder where she is now, if she's alive, if she got the help she needed. It's odd to think I briefly had another sister, and that she might be out there in the world somewhere.
I have lived in many places many years, mostly out west and the extreme north. I travelled throughout North America extensively and met people from all occupations. I worked with countless Native Americans. I guess I have the tribal verve in my ancestry, so I've been told. While on one of our family trips, our truck got a flat tire in the middle of nowhere New Mexico. We wheeled into a typical oasis… a combination trading-post-gift-shop and mechanic shed. I don't recall the name. While my husband spoke with the mechanic changing our tire, I sat alone in the warm sunshine at a picnic table amidst the flapping handwoven rugs, clay pottery jars, and wind chimes, watching coyotes cross the road searching (as they always do) for food, dead or alive. While I enjoyed the lovely day, I was reminiscing on vibrant friends… indigenous folks, I'd met and fell in love with on my travels. They live inside me, in my mind and heart. I started to pen a story which I did not finish on that journey. I filed away those journal notes. A few years later, I got inspired to write Jake's story. I love this character. As you and I know, Redhorse was never really a Company Man. In his heart, he heard the voice of his Grandfather and the song of the tribal drums… the heart and soul of his people. The whisper of Sonora desert winds ever beckoning Jake home… and me as well.
My old friend Robert Bloch (best known for his novel Psycho, which he used to say would even appear on his tombstone) asked me to write a psychological horror story for an anthology he was editing. I came up with the notion of a jury member who is disturbingly affected by the case he's there to judge, and this was the tale. Bob liked it but pointed out that he himself had brought out a story called 'See How They Run' years earlier. I changed the title to 'For You to Judge' for his anthology, but subsequent reprints have used my original.
People never tire of writing about Jack the Ripper, but the story very rarely focuses on the women he hunted and killed. I wanted to write a story where a woman was hunting him, knowing only what a woman can know. I wanted to write about sex workers in a way that reflects the difficulty and dignity of that work, instead of sensationalizing their existence before making them into grotesque tableau. Finally, I wanted to write about the necessity, skill, and compassion of an abortion provider who does good work and puts her tools to use against a monster.
'A Scattered Body' was influenced by nocturnal gym-goers and night drives in a hometown that was inhospitable to anybody too different.
'Wet Work' grew out of a weather pattern and an actual location. In late February/early March, grey skies and unrelenting rain often blanket Berlin. Treptower Park is a tiny corner of the former East tucked in between one of Berlin's many canals, an emerging nightclub scene, and the mass graves of the Soviet War Memorial. Merge all that together, and you have a mood-worthy setting for murder.
'Sirens' was inspired, in part, by various documentaries about the deep ocean, and the spectacular (and frequently menacing) lifeforms that were revealed therein. And also by staring at my phone in the dark. Those two elements came together, unexpectedly, to form an image of a city street during a blackout, and a pair of tragic characters I'd been developing for a while suddenly found an appropriate home.
Trixie Nisbet – Breaking News
I thought blackmail would be a suitable urban crime. There would have to be reasons behind the actions of both the blackmailer and the victim which would make the story interesting. Having settled on my characters and their motives, I wanted a twist to make the story unique – I do love a twist! I decided on the unusual setting of a TV studio, so that part of the story could be revealed as news reports. From there the plot fell neatly into place and 'Breaking News' is the result.
In 2009 the Whitechapel Society held a Jack the Ripper story competition with the given first line: 'The day after the murder everyone was talking about Jack the Ripper'. I'm a big fan of the Italian 'giallo' films of the 1970s, so I wanted to write something in that vein. Only instead of killing women, my Ripper would kill rent boys. I was thrilled when 'From Hell to Eternity' won First Place!
I published a dozen or so short crime stories in Ellery Queen's Mystery Magazine and Alfred Hitchcock's Mystery Magazine between 1968 and 1974, and then — at the ripe old age of 23 — 'retired' from writing for publication. In 1982, I was living in Amsterdam and teaching for the University of Maryland on American military bases in Europe. When UM launched a new program in Bahrain, they asked me to represent them there for four months. That seemed exciting — I'd never been to the Middle East before — so I went ... to find that there really wasn't much to do in the tiny island emirate. So I returned to writing and wound up selling ten stories about policeman Mahboob Chaudri to EQMM and AHMM. 'The Dilmun Exchange' was the first of them.
Michael Penncavage – The Gauntlet
I always enjoy writing stories about people who are pulled out of their 'everyday lives' on a moment's notice and then show how they cope with their situation.
I'm working on a longer novel featuring main character Anders Kjelsen, a major-crimes investigator with the Copenhagen Police. It also involves human trafficking but is set in Canada, so this seemed like a chance for a short introduction, where we see him on his home turf, but dealing with the same sort of crimes. Trafficking is a problem even in cities like Copenhagen where prostitution is not entirely illegal, and I found myself learning a lot about where the girls come from and how they find themselves trapped. Anders takes a special interest because the victims rarely have anyone to speak for them and pursue justice if he doesn't.
One year, my writer boyfriend and I noticed the incredibly different flavours of the cities where we spent time: party-hard Miami Beach, Florida; rainy circusville Portland, Oregon; lopsided paradise Vancouver, BC; sweltering Austin, Texas; chilly Montreal, Quebec; tropical St. George's on the lush flowering island of Grenada... incredible places, each with unique architecture, linguistic traditions, landscapes – even different air, different light. I thought it would be amazing to write a short noir story for every city we slept in. It was.
I was freaked out by this documentary about a particular serial killer from London. It felt like someone I knew could have been one of his victims. I had a vivid nightmare about it that night and felt compelled to write out what happened. 'Mr Sleepy', up until its conclusion, is almost a complete transcript of that dream. All I had to do was think of an ending, since the dream ended mid-scene.
I'm a huge fan of Film Noir, so I suppose that's primarily the place this particular piece came from, along with an attempt to approach that kind of tale in a manner that was rarely done at the time, through the lens of race and racism. The actual starting point, though, was the scenario itself, an unusual idea for a perfect crime that popped into my head one day.
My great- and great-great-grandmothers and family emigrated from London, England in 1886. My great-grandmother was apparently christened at St. Sepulchre near Newgate. I believe the family lived on Dorset Street, a very bad slum. I've always wondered if just possibly they may have crossed paths with really unsavoury characters.
The inspiration behind 'A Man Called Famous' was the name itself. I discovered someone with the name on a website and I enjoyed imagining a completely ordinary person going through life with this extraordinary name. I wanted to bring this man into contact with some other character who was both ordinary and extraordinary, and so the ghostly small-time crook that circles Famous was born. I enjoyed making quite ordinary things seem out of place and unusual in the story, which is a strength of Gothic fiction.
Jack's Return Home, better known as Get Carter, by Ted Lewis. The book that the legendary film was based on. Any situation in which you have a protagonist returning to old haunts makes for an interesting premise. I wanted to fit my original story into a classic framework. I'm also a big fan of a well-worked twist.
Intrigued by the stories described above? Urban Crime is now available to buy from our website here!
Links
See the full list of authors in Urban Crime and American Gothic here.
Browse the full collection of anthologies here.
Images courtesy Shutterstock.com