Flowers are one of the most common subjects for art but because of this it takes something truly special to be noticed and remembered. Following on from our previous lists, Galleries & Museums and Gothic & Fantasy, in today's blog we're looking at the top 10 floral calendars for 2019.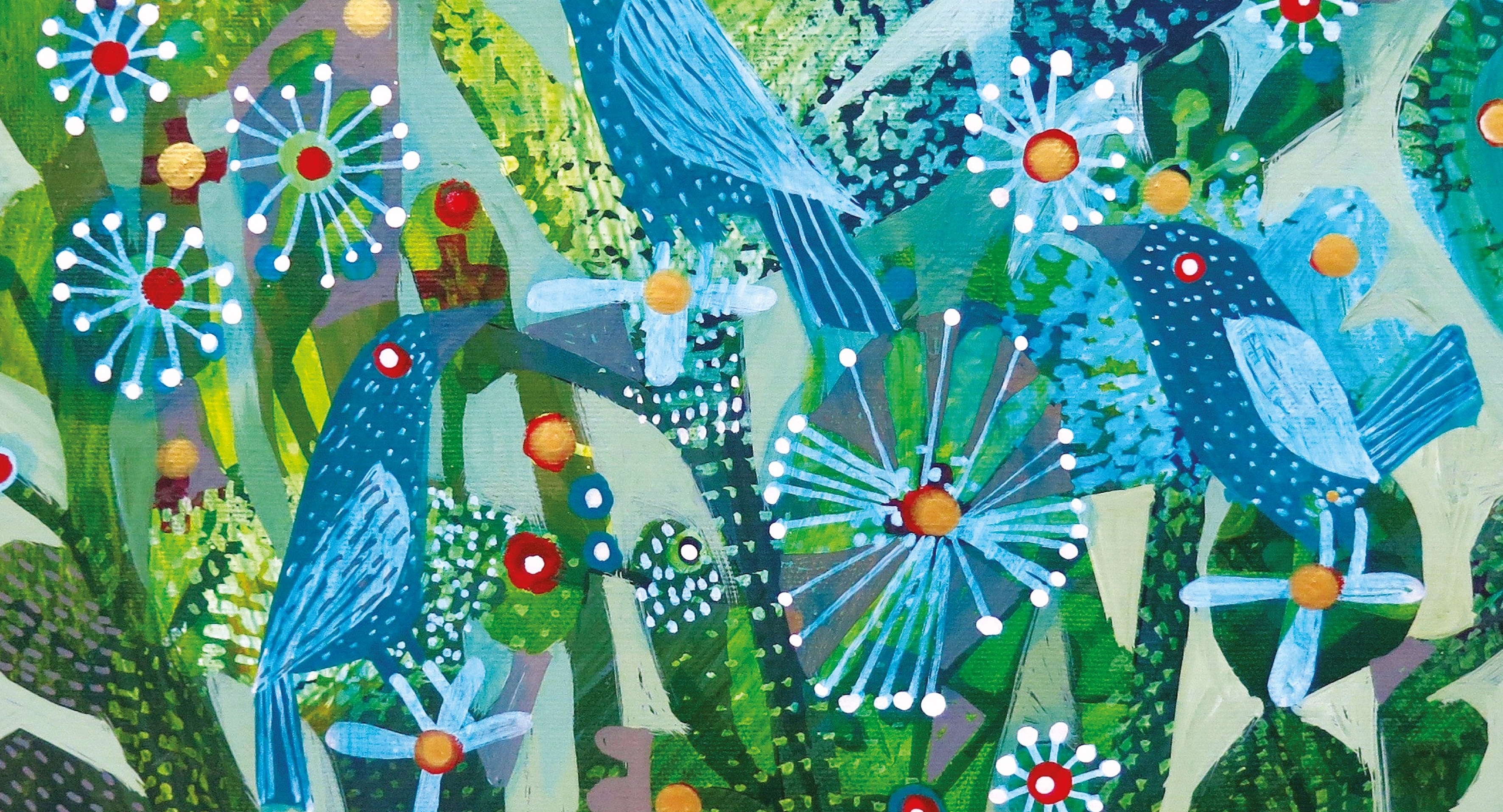 A lino print artist, wood engraver, screen printer and painter, this art calendar brings together 12 stimulating works by the printmaker and designer Angie Lewin. The fine detail of her landscapes captures the native flora of the regions that inspire her. These floral scenes and close up studies highlight the beauty , not only in grand landscapes, but also in everyday flowers.
This comprehensive collection of Dutch masters was bequeathed to the Ashmolean Museum in 1940. It features artists such as Rachel Ruysch, Abraham Mignon and Willem van Aelst. Eagle eyed horticulturists might notice something a little odd in some of these paintings. Dutch masters would often do studies of flowers when they were in full bloom and then create final images from these studies. Due to this you will find flowers in paintings together that are not in season at the same time.
Famed for her oil and pastel works, this calendar is a collection of the beautiful floral works of contemporary artist Nel Whatmore. Focusing on 12 of Nel's stunning depictions of Hydrangeas and featuring some of Nel's own poetry, this art calendar is a joy to behold.
Charles Rennie Mackintosh was a major influence on the architecture and design of the twentieth century. A gifted artist, designer, craftsman and architect, he is one of the key figures of the Arts & Crafts Design Movement in Britain and the flourish of Art Nouveau in Scotland. As part of a group of artists known as 'The Four' he helped develop the 'Glasgow' style.
The eden project, constructed mostly of two large biomes, houses 1000s of types of plants. This wall calendar brings together a charming selection of woodcut illustrations from the Eden Project, displaying brightly coloured plant patterns – from Tomato and Blackcurrant, to Wild Bluebells and Jasmine Flowers, this calendar is a must-have.
Esté Macleod's art sits somewhere between the real and the imagined. The variety of techniques Esté uses to layer colour and shapes adds an ethereal element to her work and this wonderful wall calendar brings together a vibrant selection of 12 of her floral artworks.
Claude Monet is one of the world's most famous artists and flowers are some of his most famous subjects. As a founding member of the impressionist group, he developed the distinctive style of freer, looser brush strokes and innovative colour combinations. These techniques would come to form the basis of some of the most stunning floral scenes ever painted.
This V&A art calendar features intricate textile designs from superlative artists such as William Morris, C.F.A. Voysey and Lewis Foreman Day, whose influences were great drivers of the Arts & Crafts movement. A perfect celebration of the design movement that spread rapidly around the world at the end of the nineteenth century.
William Morris was a renowned artist and textile designer. Many of his wallpaper designs and textiles featured flowers heavily. Featuring 12 celebrated designs from the collection of the William Morris Gallery, this calendar highlights the talent and longevity of the designs that came out of Morris & Co.
Zen is a way of life, providing a means of engaging on the great questions and of seeking enlightenment. Zen is also very much in the real world and you can see it expressed around you in paintings, poetry, and nature. This inspiring calendar features 12 examples of Zen poetry resting upon beautiful expressions of Zen art. Both of these art forms open up a visual world and a simple expression of organic living, and nature, that can be meditated upon.