We have three great new titles coming out in April, so we wanted to talk about them! These include a new horror from Ramsey Campbell called 'The Wise Friend', Marc E. Fitch's 'Boy in the Box' and a fantasy book called 'The Heron Kings', by Eric Lewis. Find out more here!

The Wise Friend - Ramsey Campbell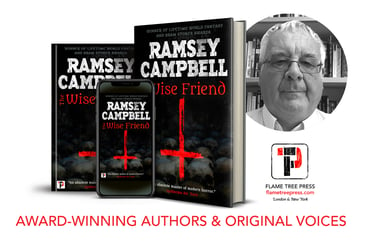 "An absolute master of modern horror. And a damn fine writer at that" - Guillermo del Toro

Patrick Torrington's aunt Thelma was a successful artist whose late work turned towards the occult. While staying with her in his teens he found evidence that she used to visit magical sites. As an adult he discovers her journal of her explorations, and his teenage son Roy becomes fascinated too. His experiences at the sites scare Patrick away from them, but Roy carries on the search, together with his new girlfriend. Can Patrick convince his son that his increasingly terrible suspicions are real, or will what they've helped to rouse take a new hold on the world?
---
Boy in the Box - Marc E. Fitch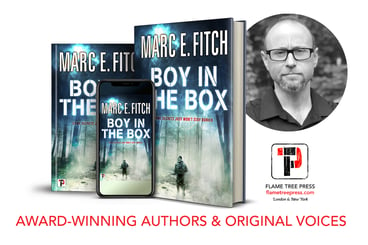 "This is a harrowing and intense psychological horror novel for fans of Peter Straub, Jac Jemc, and Ania Ahlborn." — Booklist

Ten years ago a mysterious and tragic hunting accident deep in the Adirondack Mountains left a boy buried in a storied piece of land known as Coombs' Gulch and four friends with a terrible secret.

Now, Jonathan Hollis and brothers Michael and Conner Braddick must return to the place that changed their lives forever in order to keep their secret buried. What they don't realize is that they are walking into a trap — one set decades earlier by a supernatural being who is not confined by time or place: a demon that demands a sacrifice.
---
The Heron Kings - Eric Lewis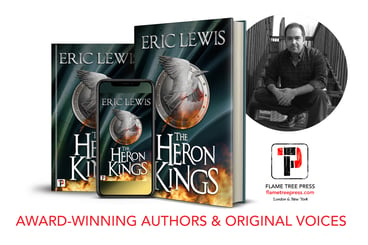 After a warlord slaughters her patients, Sister Alessia quits the cloister and strikes out on her own to heal the victims of a brutal dynastic conflict. Her roaming forest camp unwittingly becomes the center of a vengeful peasant insurgency, raiding the forces of both sides to survive. Alessia struggles to temper their fury as well as tend wounds, consenting to ever greater violence to keep her new charges safe. When they uncover proof of a foreign conspiracy prolonging the bloodshed, Alessia risks the very lives she's saved to expose the truth and bring the war to an end.

---
Make sure you check back in with the blog for the Q&As with the authors of our March releases!