Often when we think of artists, we think of their major works. But aside from the impact they may have had on the art world, how much do we really know about these important figures? Today's blog take a quick tour of four master artists, recounting a few interesting details from their early lives that you might not have know…
Mucha Could Have Been a Priest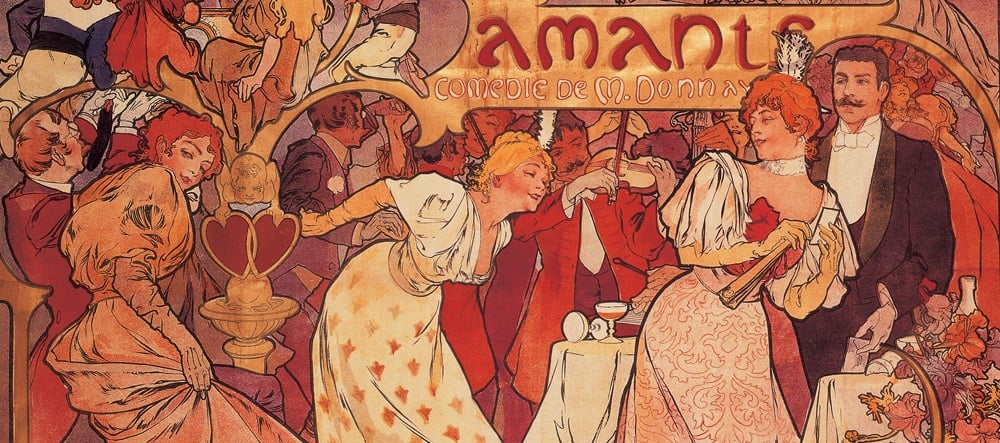 Coming from a devout Roman Catholic family, it seemed that Alphonse Mucha was destined for priesthood from an early age. His mother saw how influential and highly regarded the local priest had become; she simply wanted the same respect for her son.
But despite the encouragement of his mother, Mucha found himself keenly drawn to art and music. In fact it was the latter which most compelled young Mucha at first. He was a talented singer and as was the convention for his region he had also been taught to play violin.
He once stated that it was hard to determine which he loved the most: church, music or art.
'For me the notions of painting, going to church, and music are so closely knit that I often cannot decide whether I like church for its music, or music for its place in the mystery which it accompanies.'
His artistic leanings were of use to the young Mucha. The fees he earned as a chorister paid for his high school education which lasted for nearly four years. After leaving school he would busk for money whilst living in a small, dilapidated room. Mucha spoke fondly of those years, immersing himself in the local community despite his lack of wealth.
Van Gogh Was a Minister

Also connected to the church was a young Vincent van Gogh.
After starting a career at sixteen as an art dealer, Van Gogh's interest in the trade industry was not sustained. He ended up leaving his position on bad terms after a seemingly significant change in character, when he suddenly became fascinated by religion.
In May 1877, following in his father's footsteps, he became a student of theology and later a lay minister. Opting out of traditional formal education, Van Gogh instead went on a three month training course in Brussels. There he enjoyed working to serve the 'common man' and he said it was in this that he enjoyed his work with the church the most, rather than any particular interest in religious doctrine.
In his role as a missionary, he was sent to the Borinage, a coal-mining district in south Belgium, in November 1878. The Borinage was an impoverished town and the experience awakened Van Gogh's compassionate side and opened his eyes to the harsh realities of the underprivileged, which contrasted greatly with his bourgeois upbringing.
Though the career did not last all his life, his compassion for the working man is reflected in his art. He was also able to marry this with his extensive knowledge of the art world after his first job; both influences helping to shape the body of his future work.
Erté Grew Up Surrounded By Women (and a Bear!)
Living at home in his early years, art deco pioneer Erté was brought up surrounded by women. His residence was split between himself, his mother, his sister Natalia, nursemaid Euphrosinia and her daughter, an English nanny plus a large staff of servants.
He also spoke fondly of his grandmothers, particularly of summers spent at the house of his paternal grandmother, Eugenie, along with her other grandchildren. Memories of his childhood included playing with her tame bear who loved the children!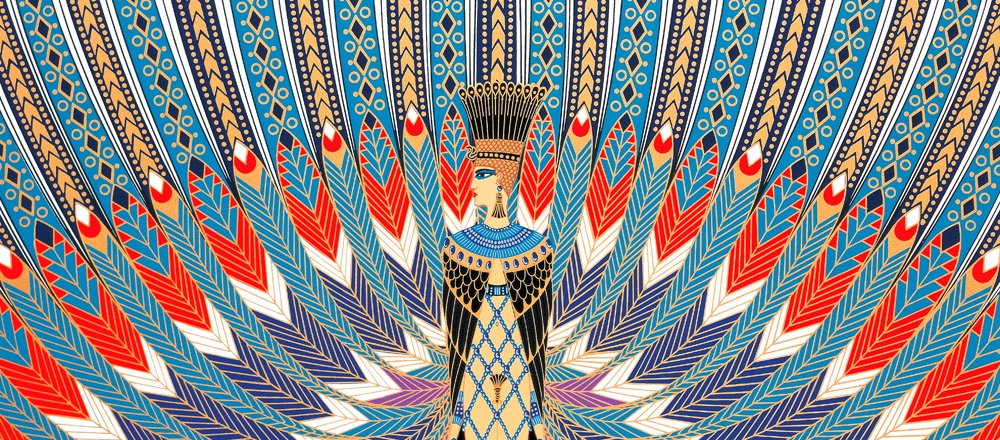 It was also an important woman – his mother - that introduced him to the Opera, something he loved dearly. The music, the live orchestra, the singers, as well as staging, lighting and the costumes all had a great effect on Erté. It helped inform his theatrical images and costume designs, for which he would later become best known.
Tiffany Almost Never Worked With Glass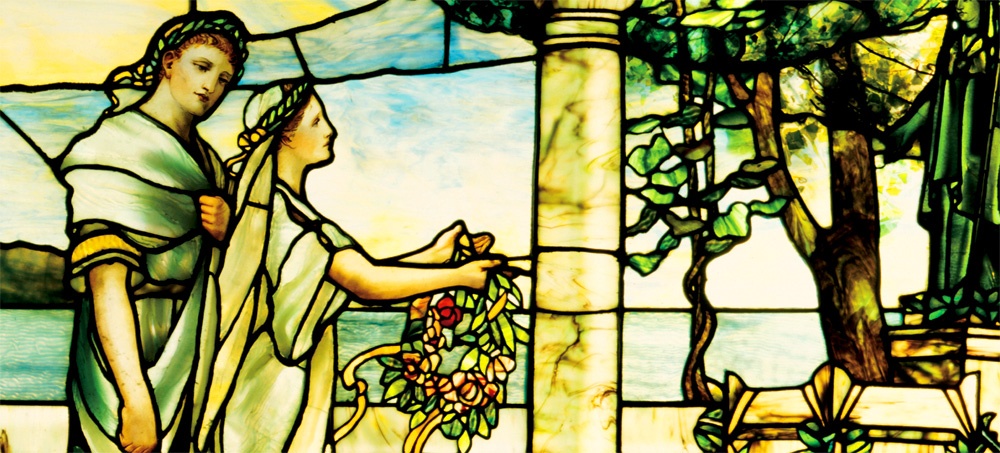 It is often said that those born to wealthy parents have silver spoons in their mouths. This is perhaps more true of Louis Comfort Tiffany than most privileged offspring. He was born the son of Charles Lewis Tiffany, a successful merchant of jewellery and founder of the iconic Charles Lewis Tiffany's store in New York.
This wealth afforded an adolescent Louis Comfort Tiffany a great deal of freedom to explore his education and creative interests. He would take tours to foreign countries and enjoyed sketching and photographing his surroundings. Starting as just a hobby, after returning to New York Tiffany enrolled in the National Academy of Design where he explored his interest in illustration, particularly painting.
Whilst he was developing his skills as a painter; in England there was growing talk about the Arts and Crafts Movement, something which inspired artists to reject traditional art forms and explore new techniques. He did not know it at the time, but this movement would end up being vital in his evolution as an artist.

Today's blog was based off some snippets taken from our popular Masterworks series. Inside these titles you'll find revealing information on famous artists, laid out beautifully alongside an array of their finest works. You can take a closer look at the books by clicking here.
Links: